Prerequisites before completing this procedure:
Procedure
1. On the homepage, click the Asset Info icon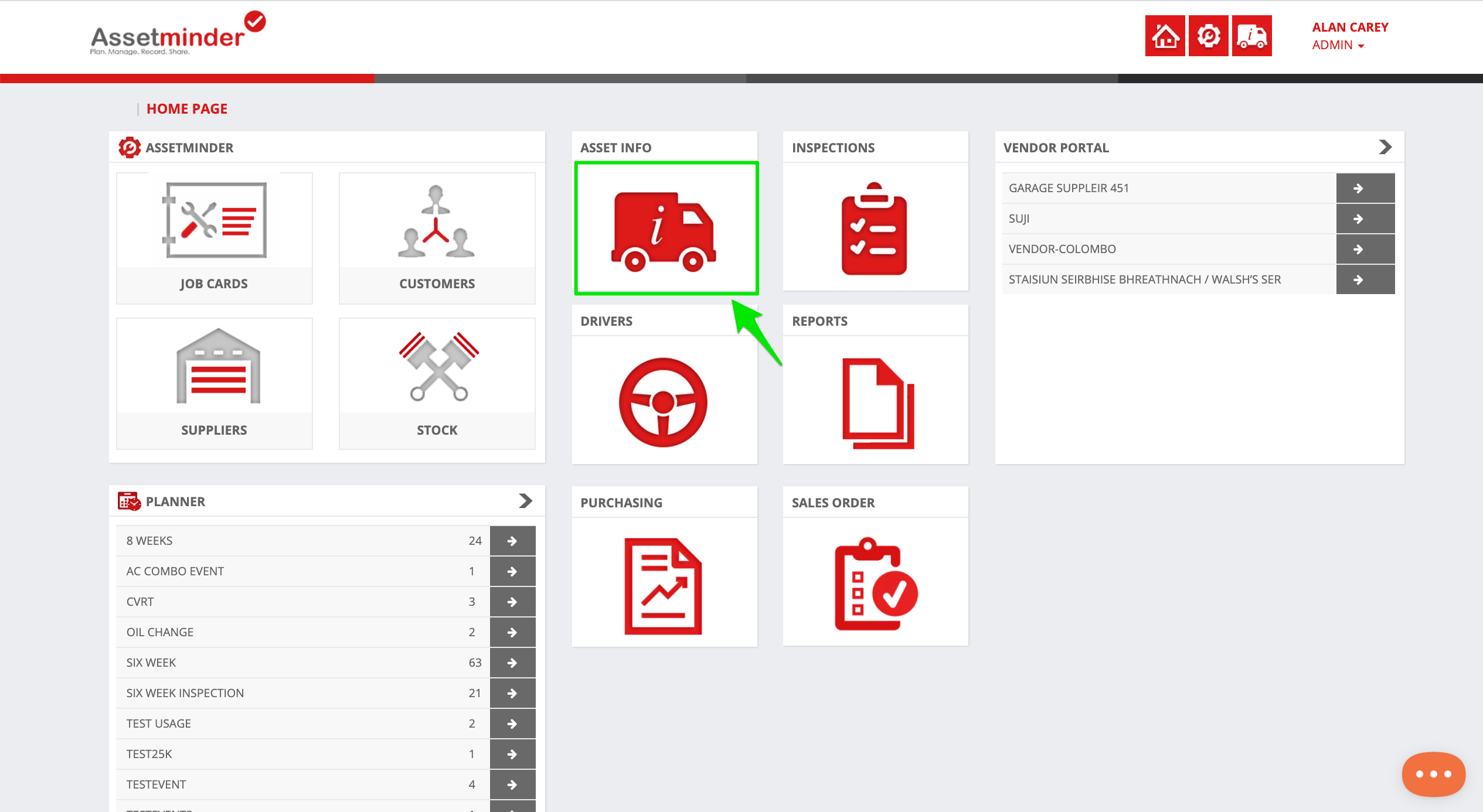 2. Click New to add a new asset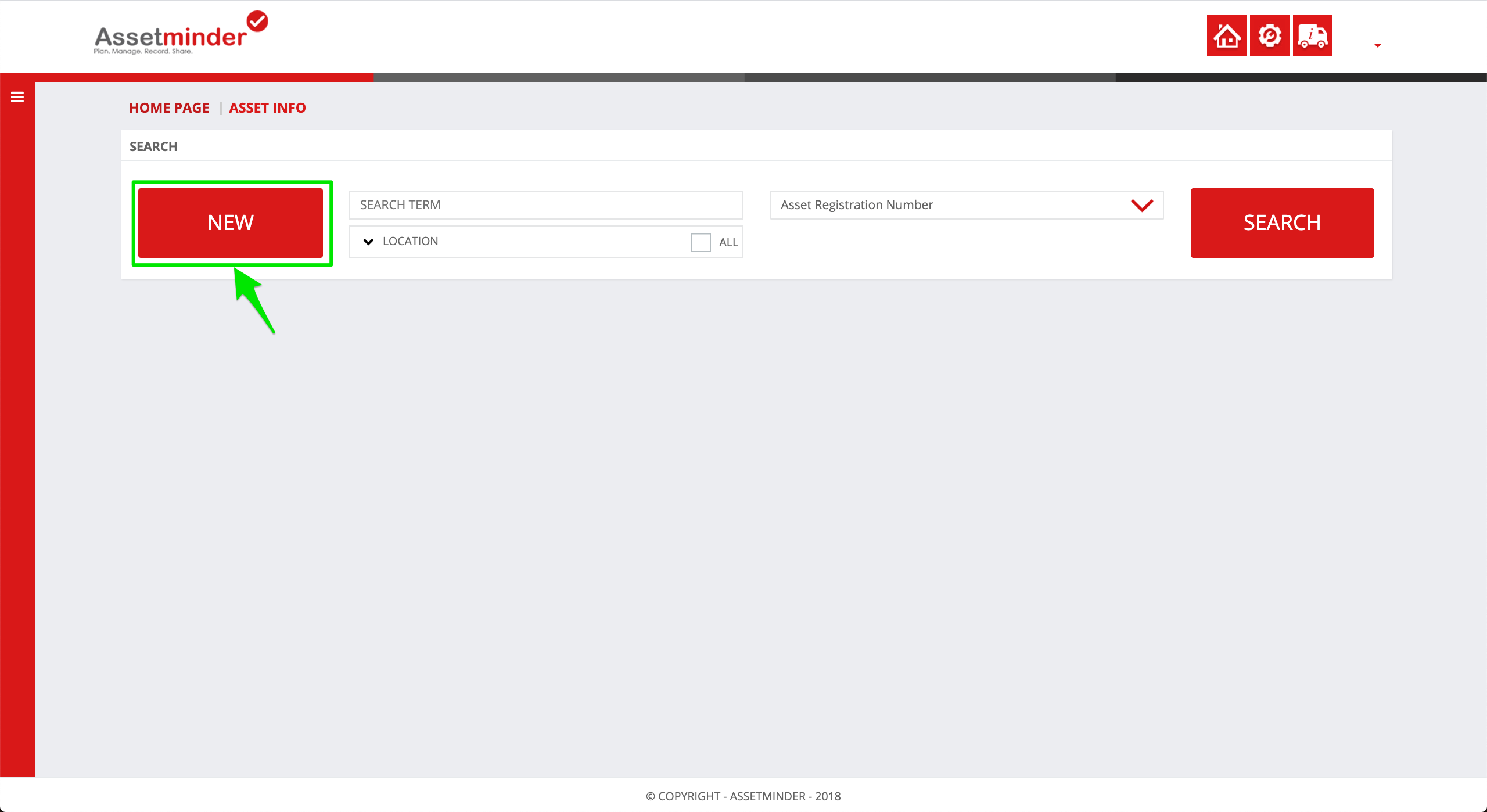 3. Assetminder is connected to the department of transport vehicle database in the UK and Ireland. Assetminder will try located the vehicle on the database and pull the vehicle information automatically into the asset record. Enter the vehicle registration into the search field and click Submit

4. Assetminder will first check to see if the vehicle has already been added to the system. If not, it will prompt the user to do the formal lookup. Click Yes to proceed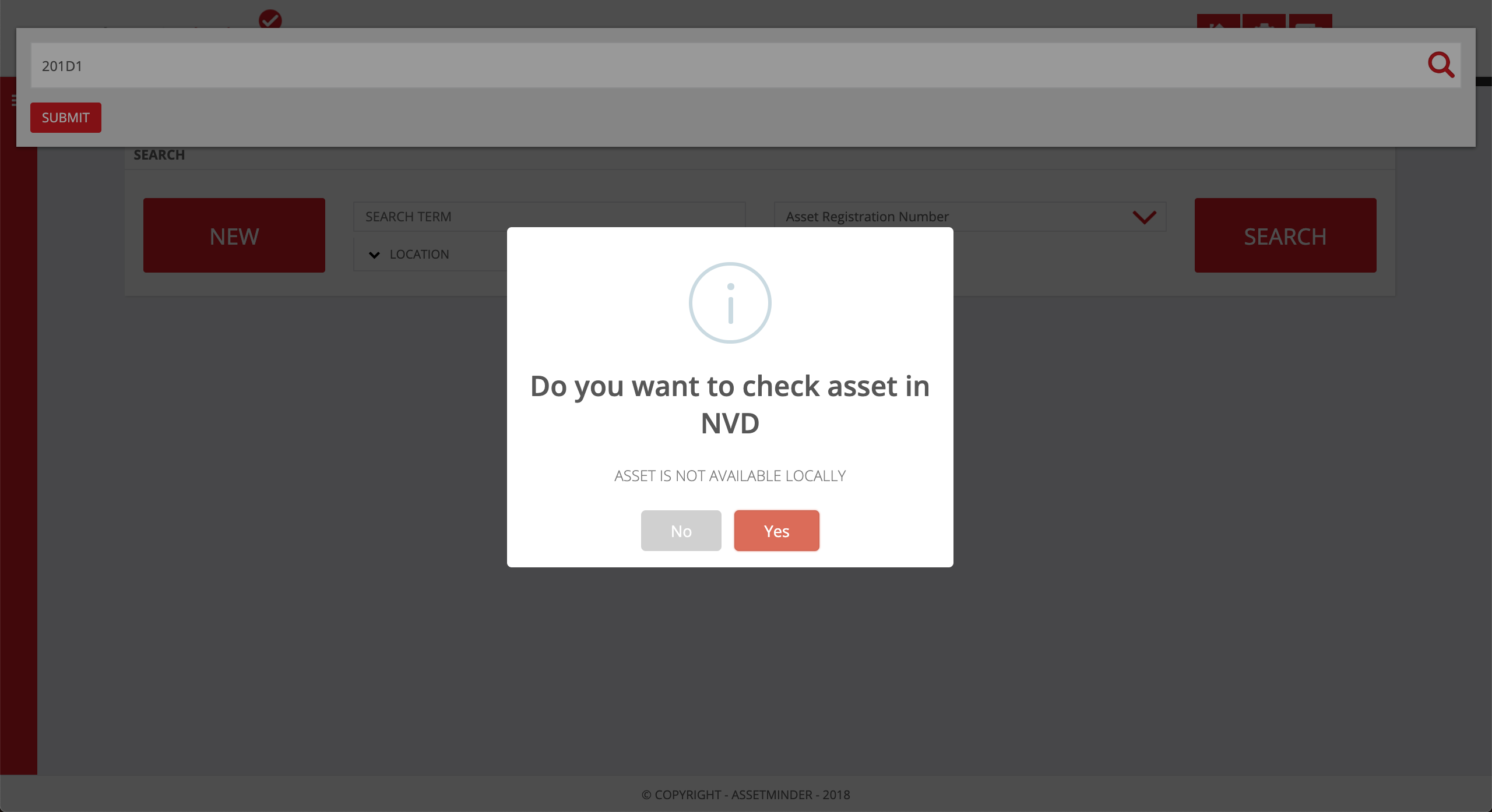 5. The system will alert if the asset is available in the database. Click Yes to pull the information directly into Assetminder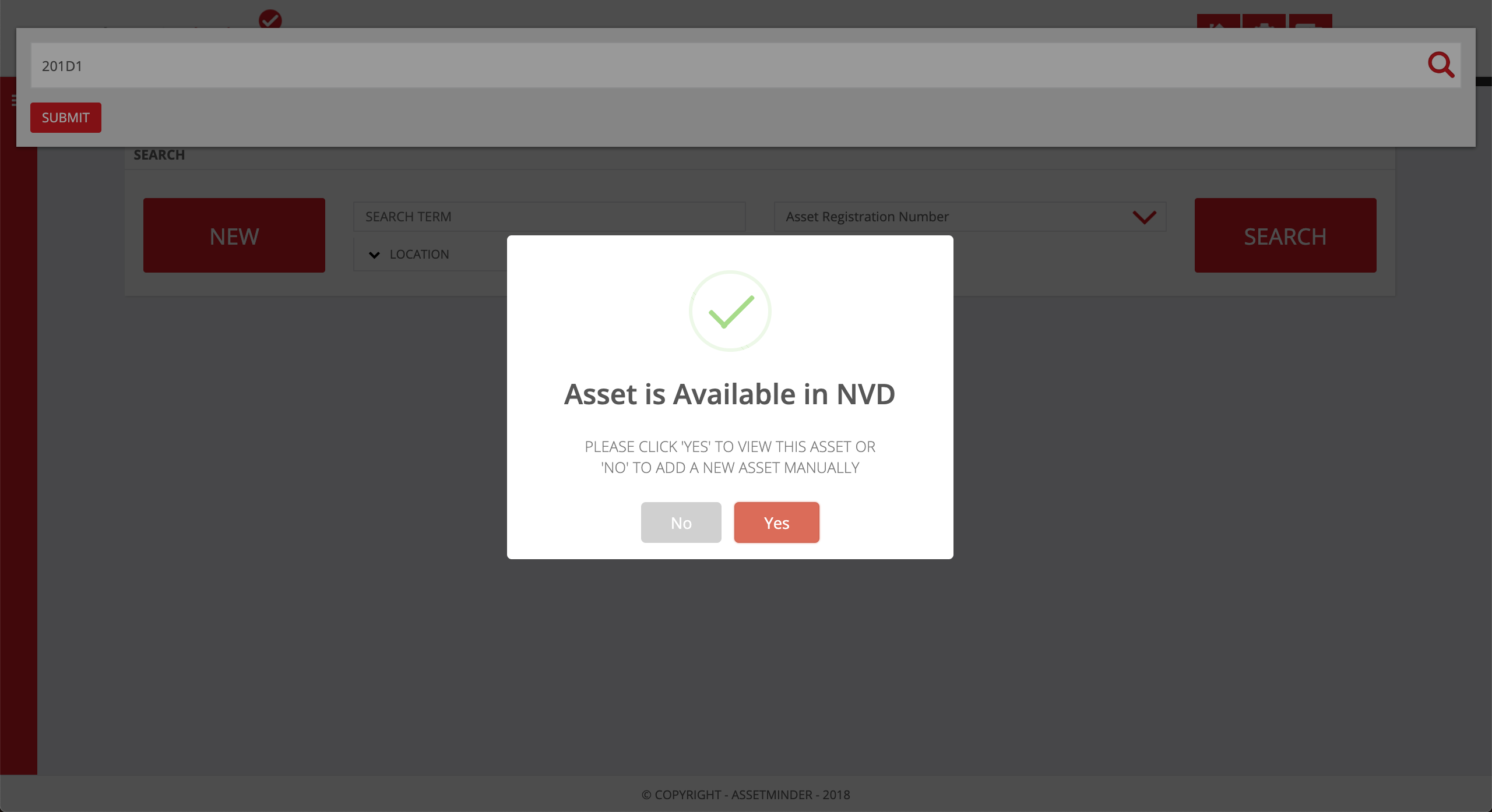 6. In the vehicle information screen, the system has pulled numerous data fields including VIN number, make, model, colour etc.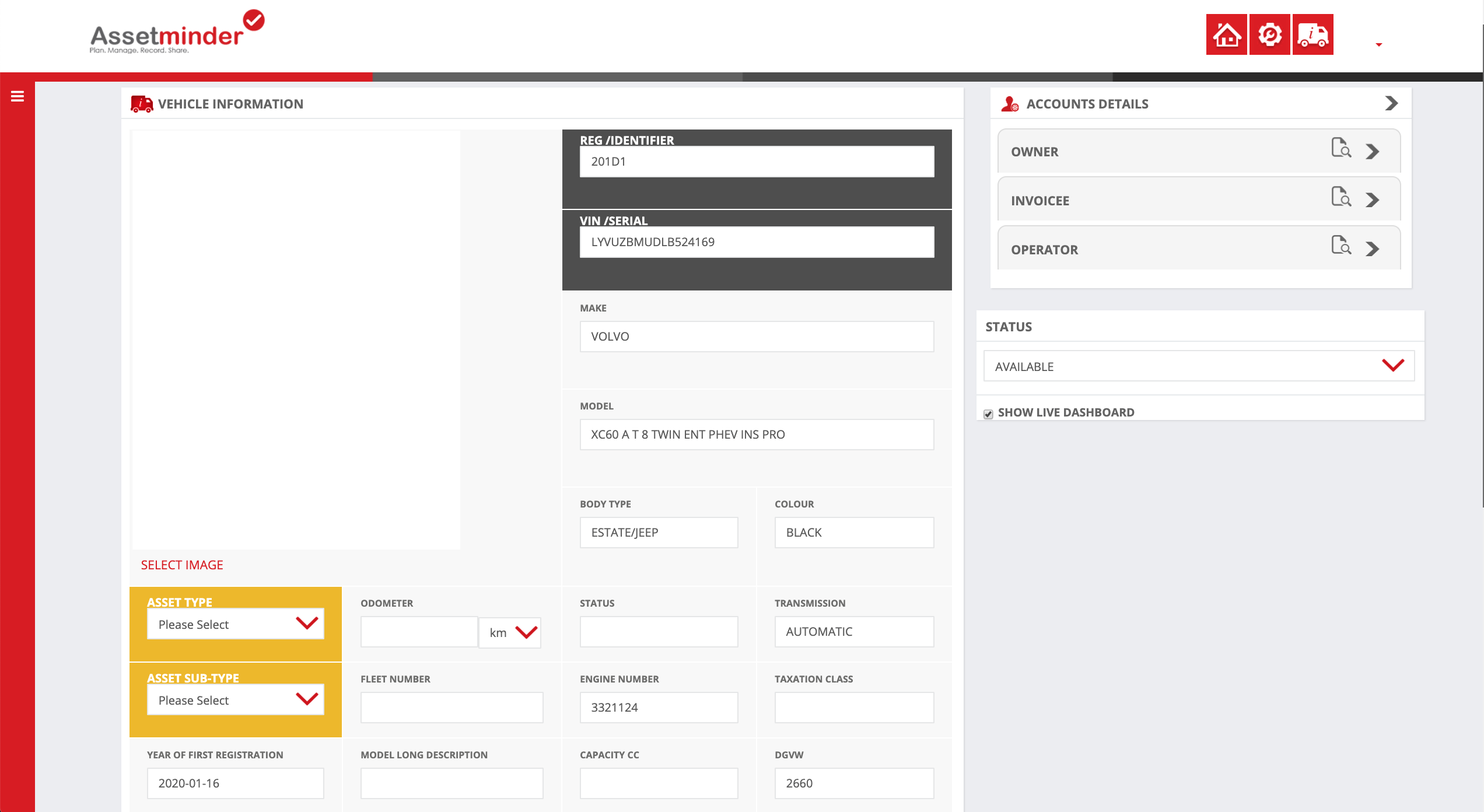 7. If the vehicle image is available, click Select Image to add the image to the asset record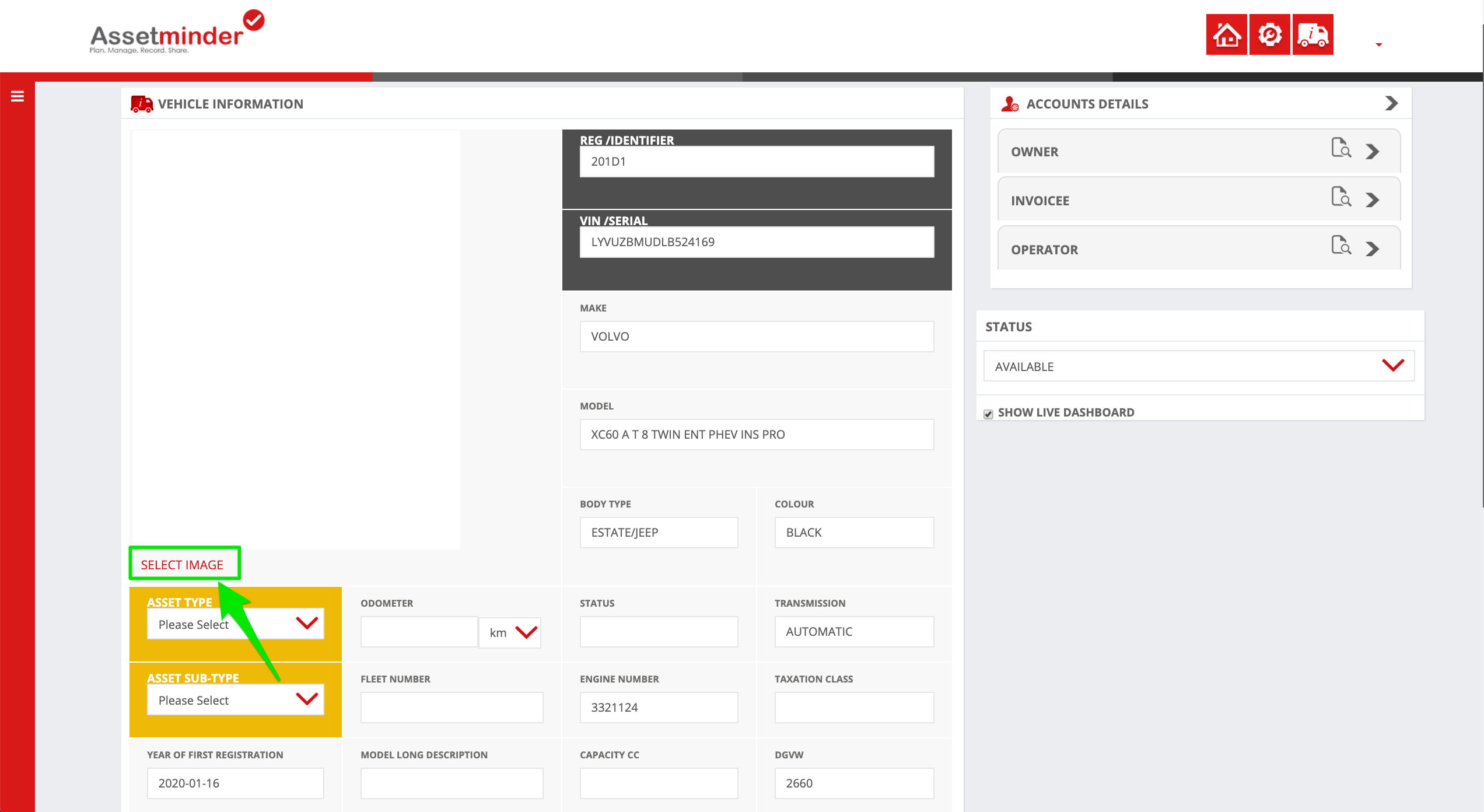 Image sizes:
WIDTH OF IMAGE FILE "V2.JPG" MUST BE AT LEAST 380 PX.
HEIGHT OF IMAGE FILE "V2.JPG" MUST BE AT LEAST 482 PX.
8. Drag and drop the image into the image upload pane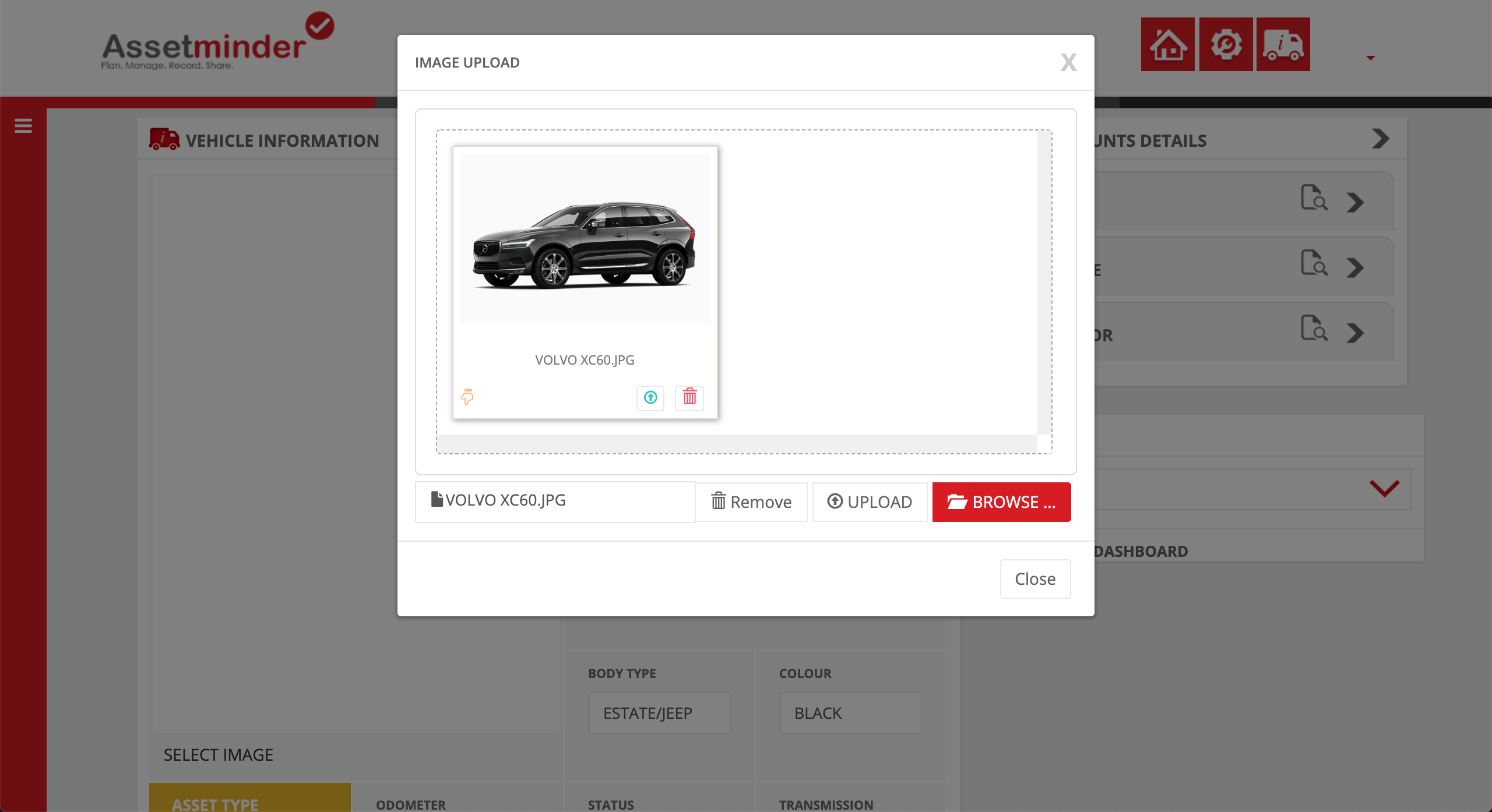 9. Click Upload to move the image from your browser to the cloud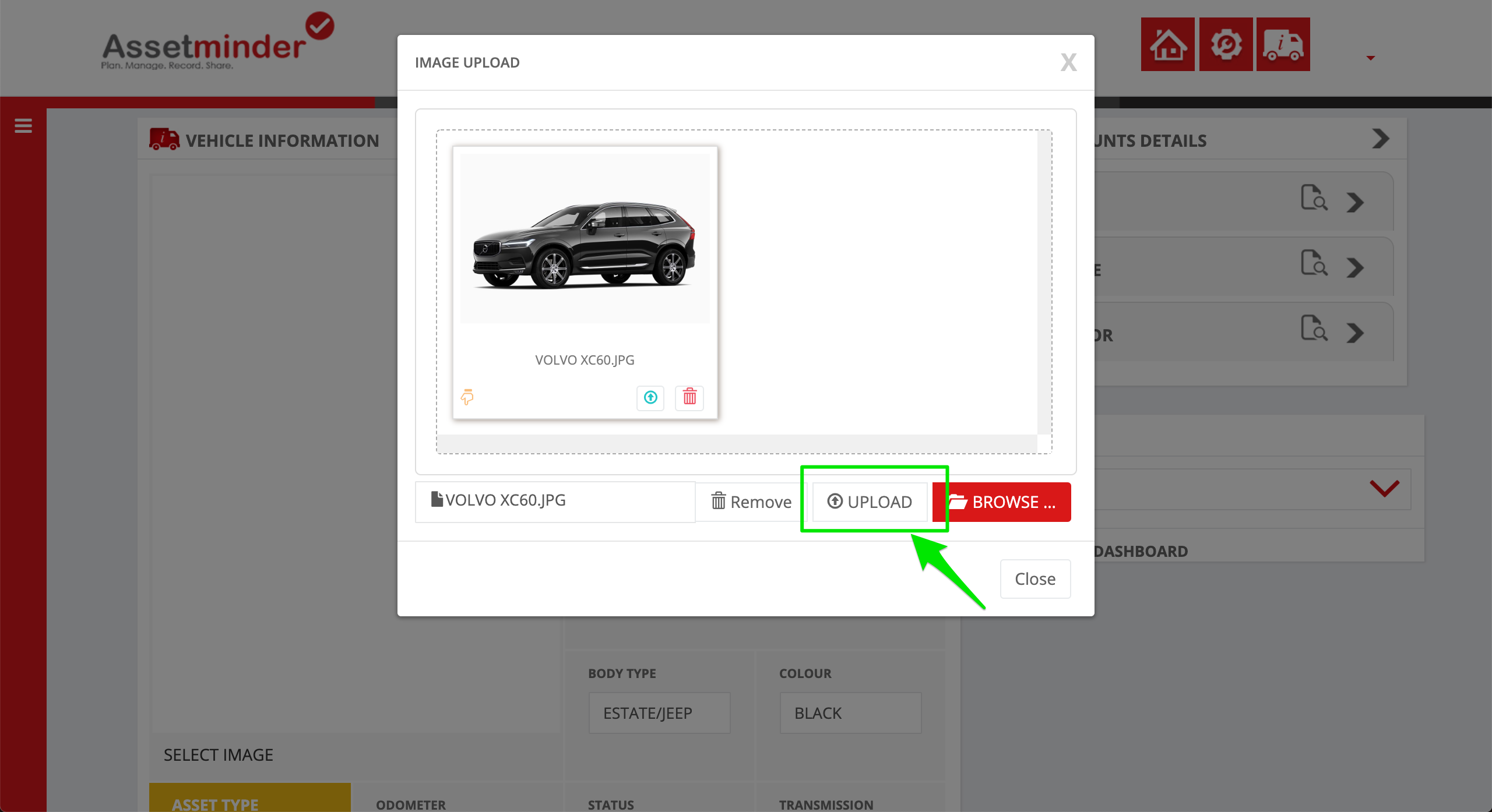 10. Select the image and click close.
11. Next step is to assign the new asset to an asset type and subtype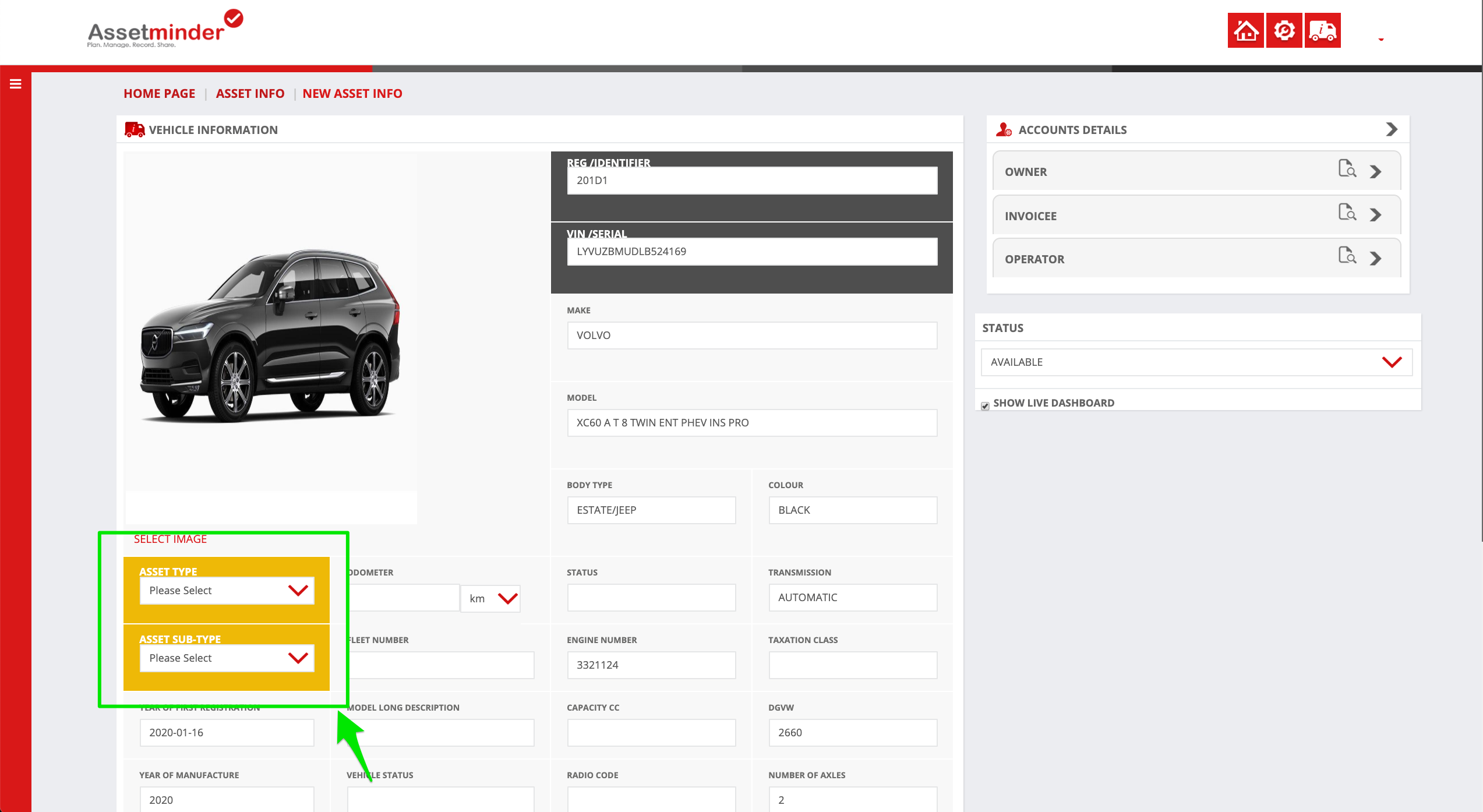 12. Select relevant type and subtype from the dropdown lists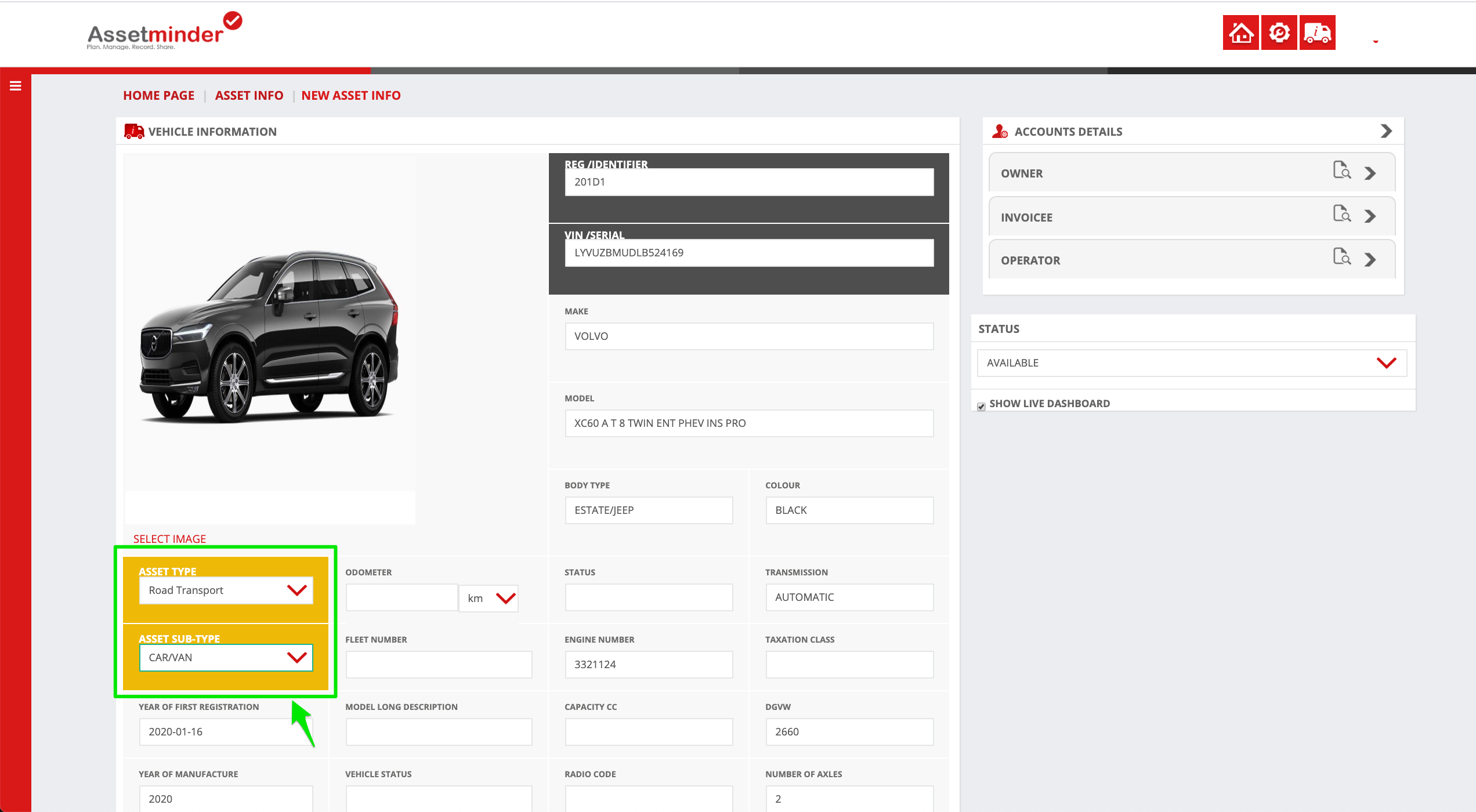 13. Assign the asset to a home location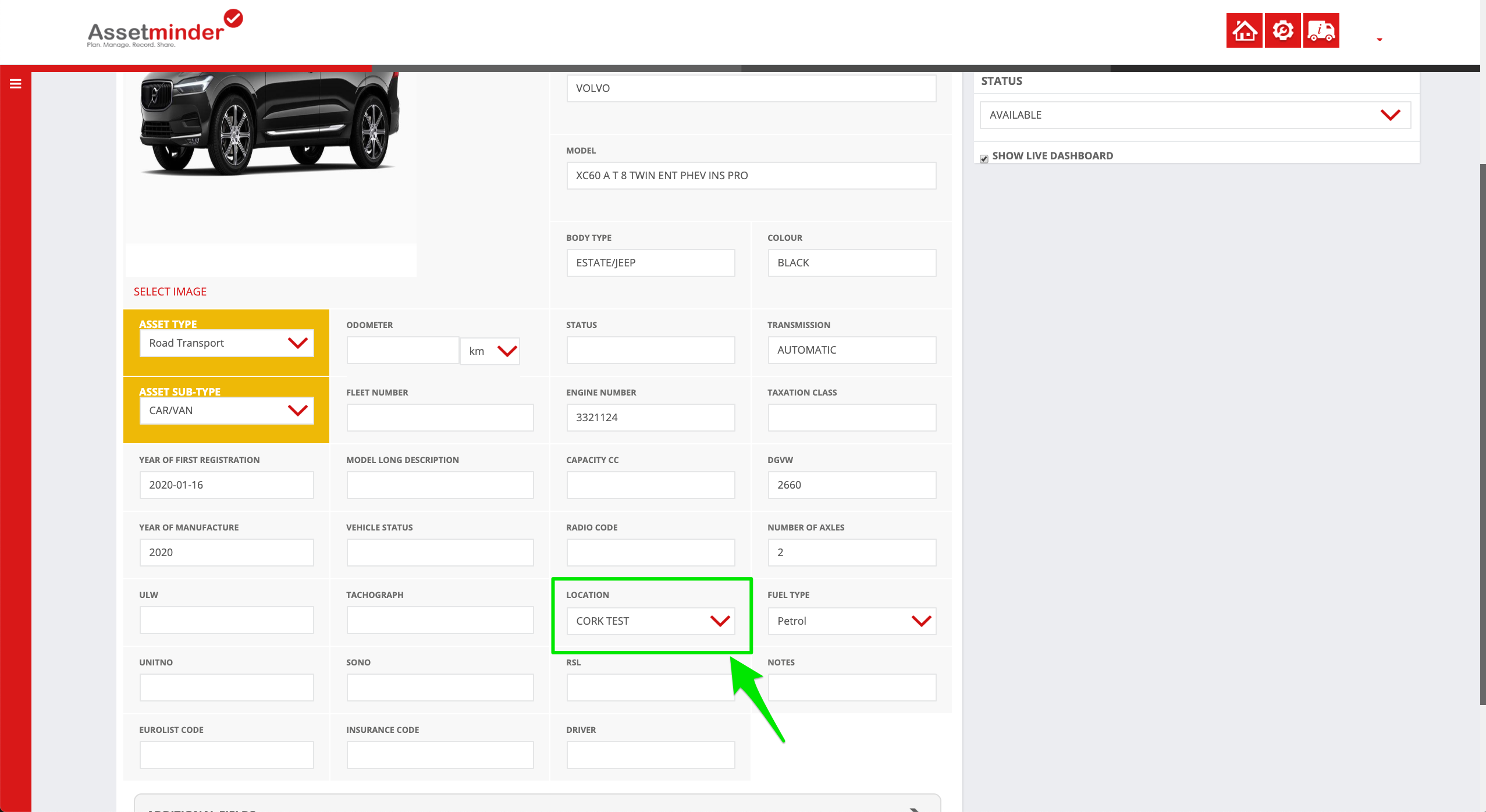 13. Next step is to assign an owner and operator of the vehicle. Click the search icon in the Account Details -> Owner pane on the top right hand side of the screen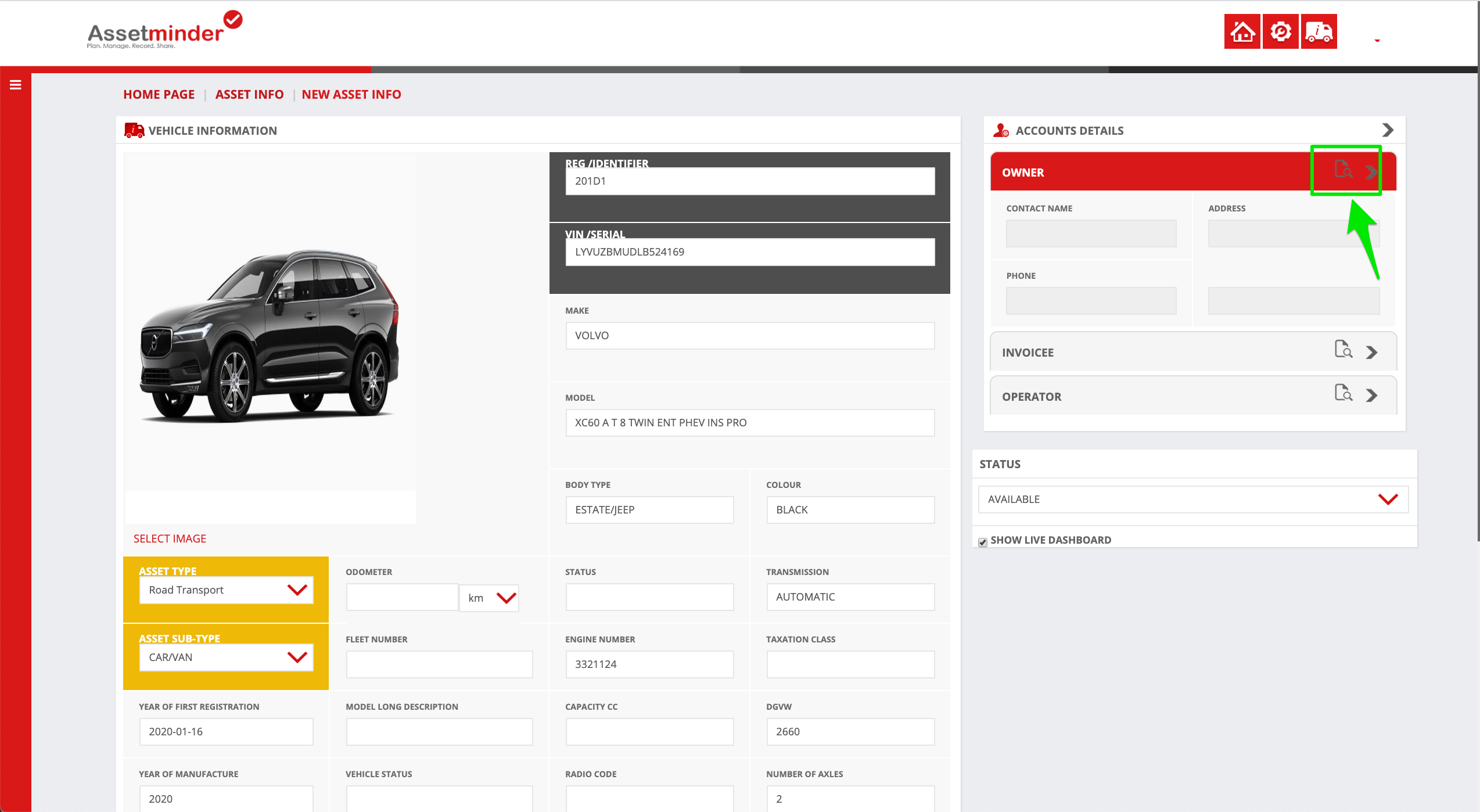 14. Enter the name of the owner. If the company does not exist in the system, it is possible to add the company on the fly by clicking Add New Customer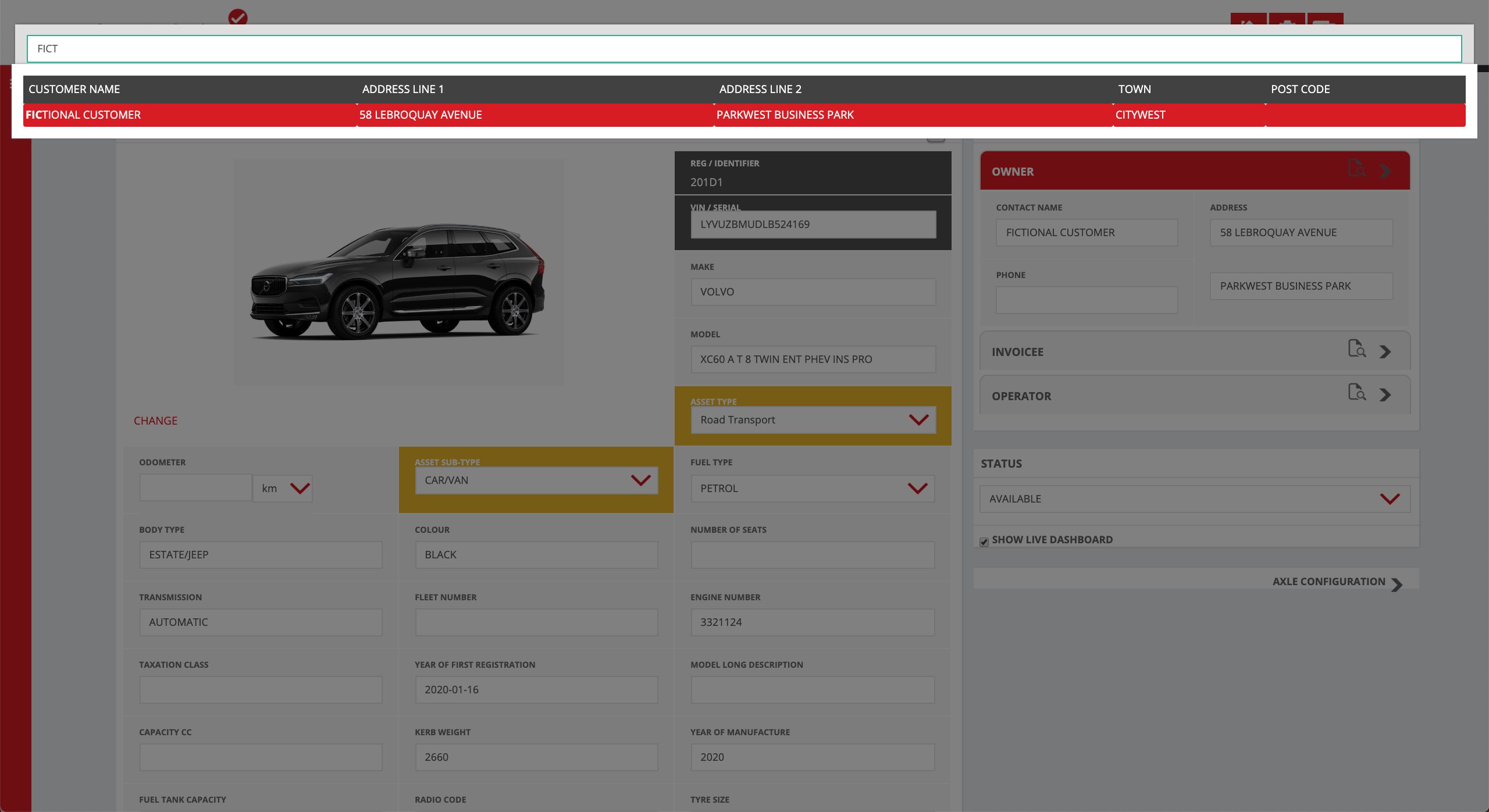 15. When the owner is selected, click Save and Close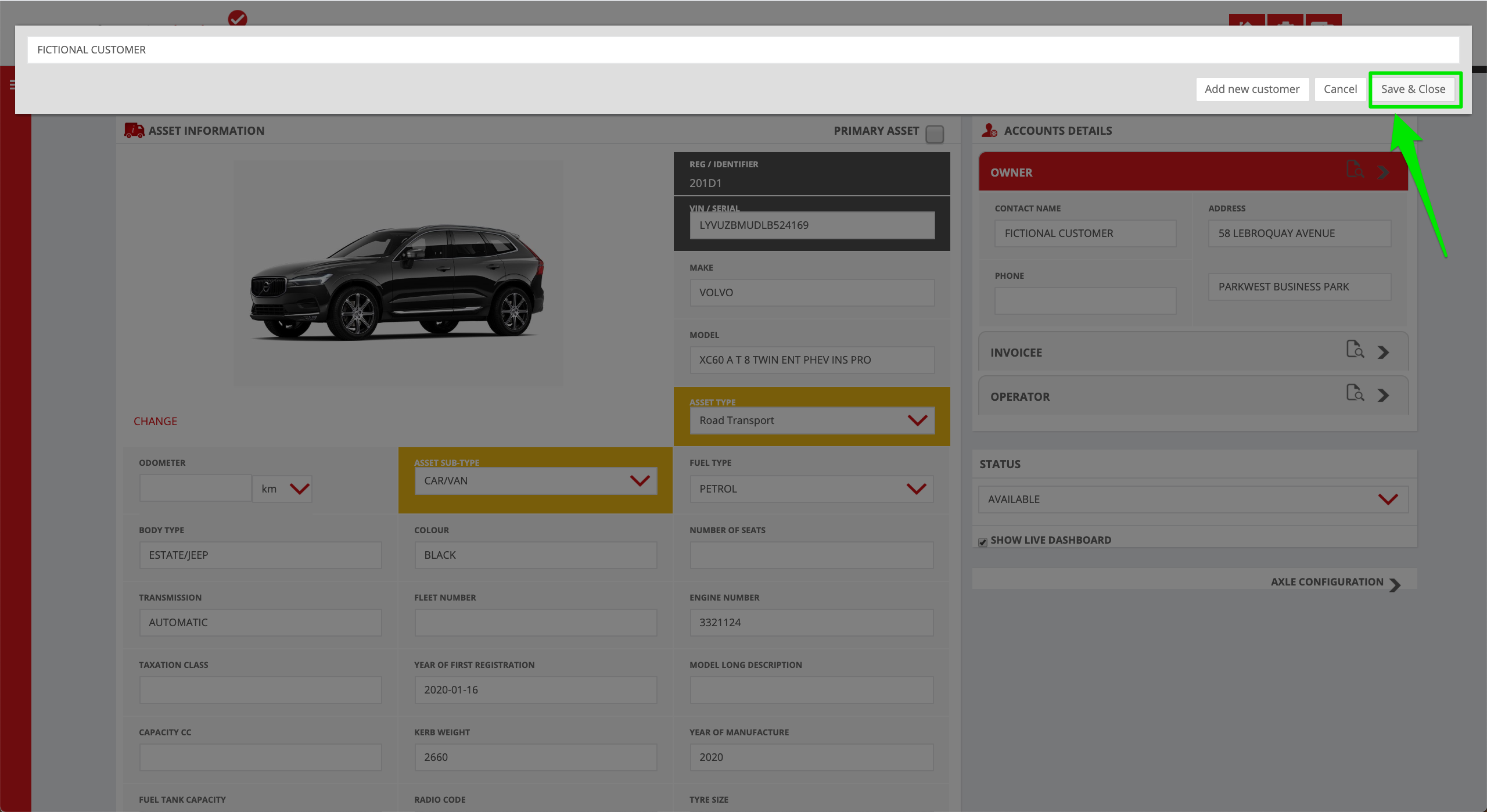 16. When assigning an owner to the vehicle, the invoicee and operator sections automatically inherit the details from the owner section. These sections can be overwritten if the invoice or operator differ from the owner.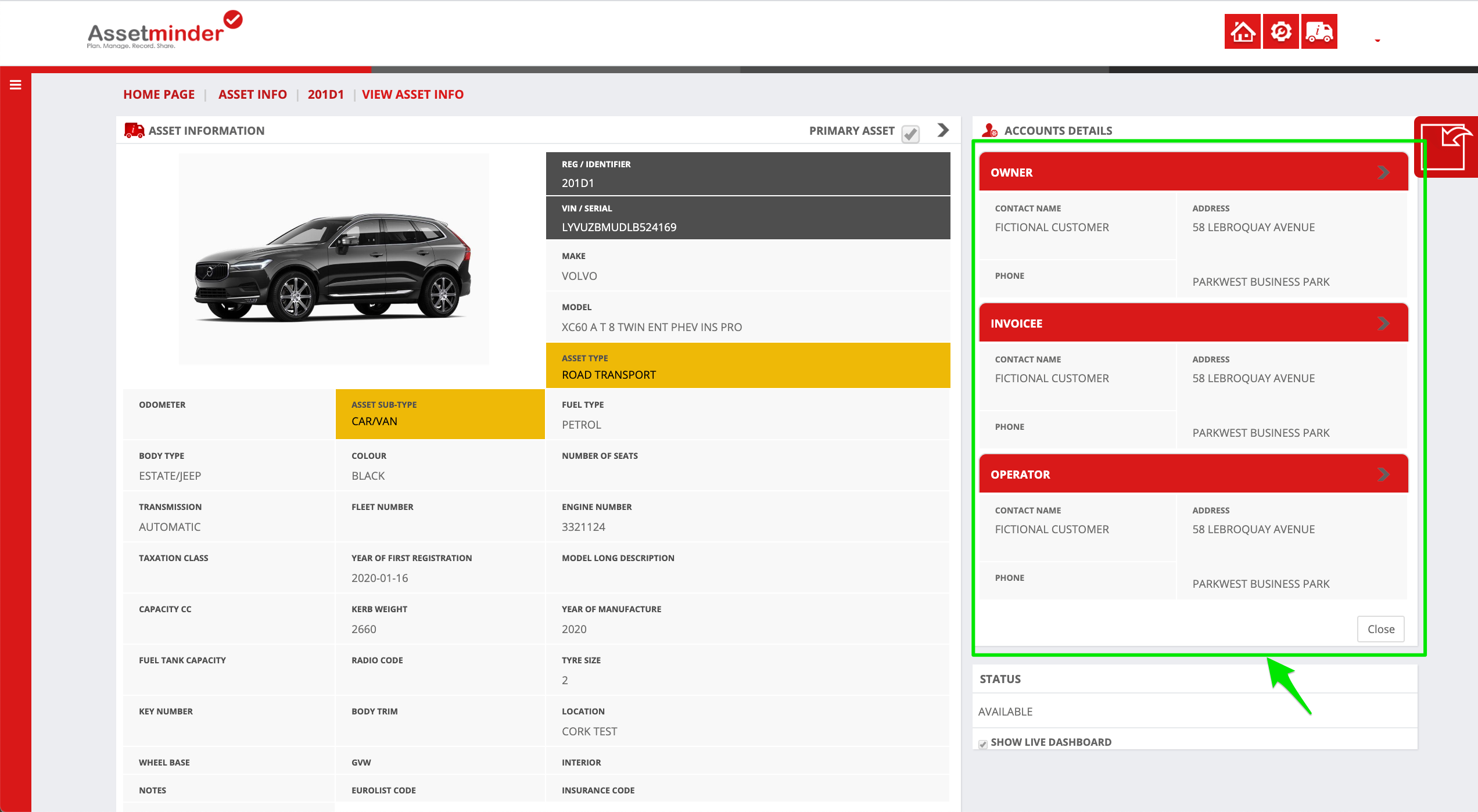 17. The new asset is assumed to be live in the system, so the asset status is set to Available. Toggle to another status if needed.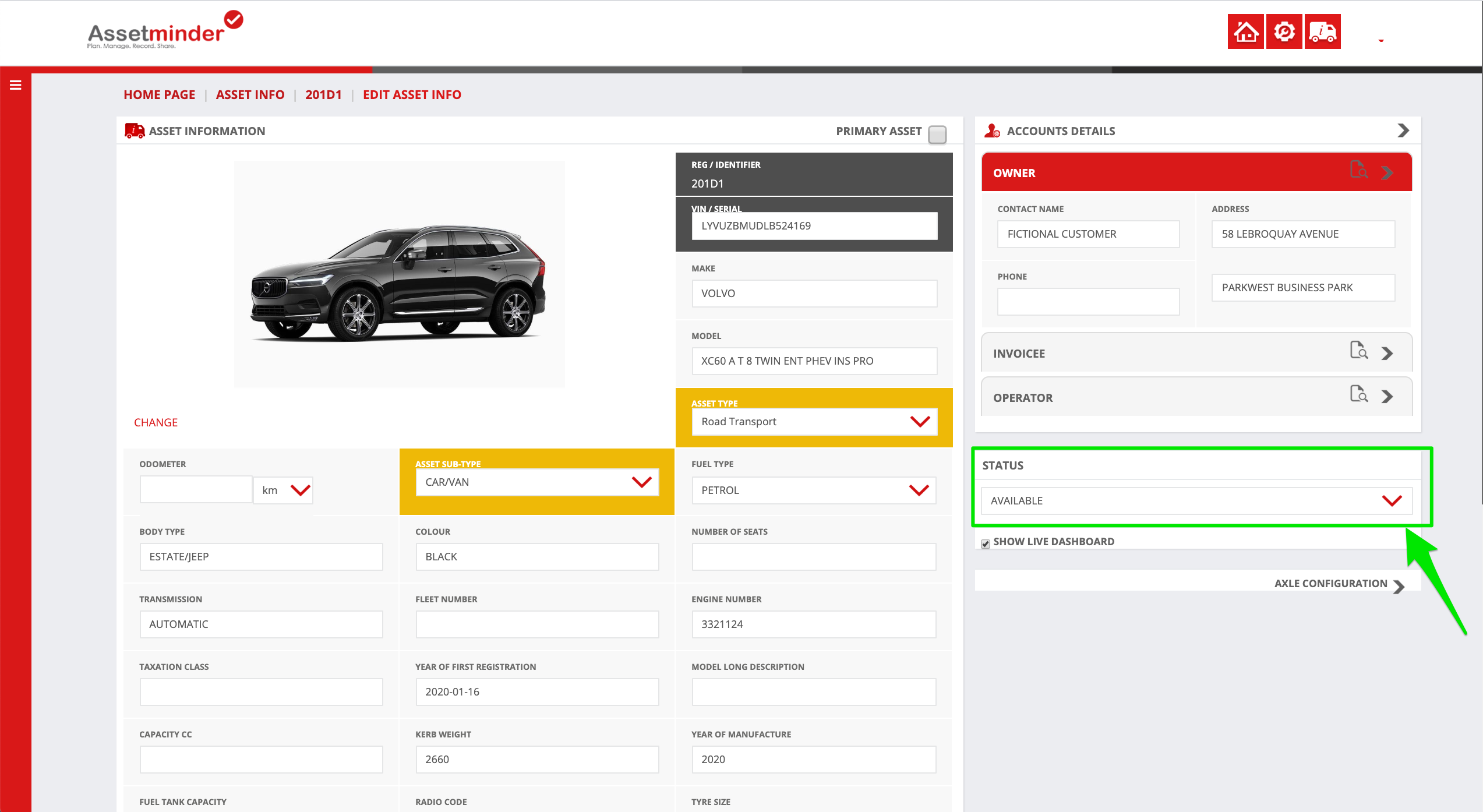 18. Select the primary asset checkbox if the asset is a parent asset. Examples of a parent child asset relationship would be the truck and its engine.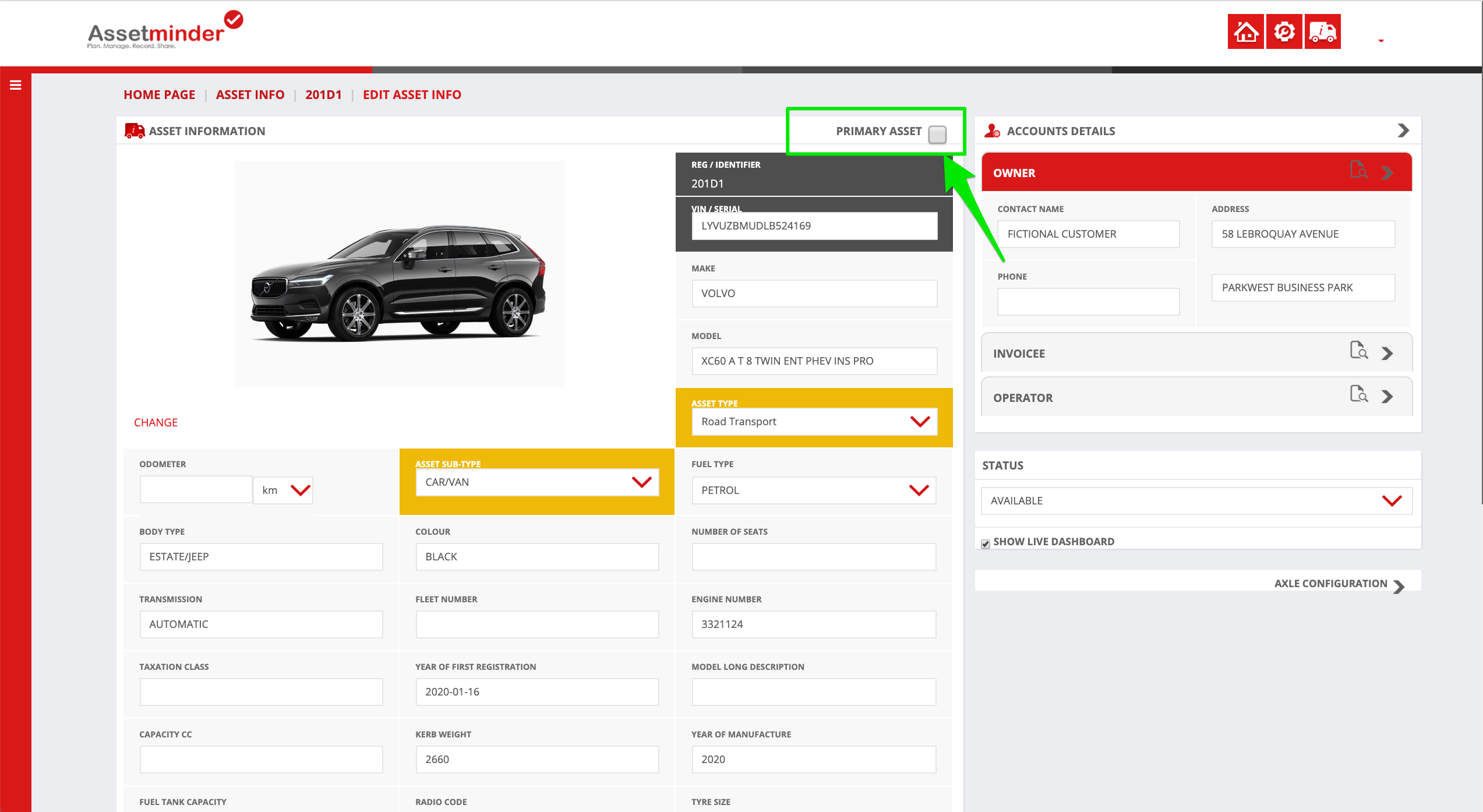 19. When all required fields are entered into the asset record, scroll down and click Save. The asset now exists in the system and can be added to PMs and Job cards
20. Repeat the process for all new assets.