1. Click the Asset Info tile on the homepage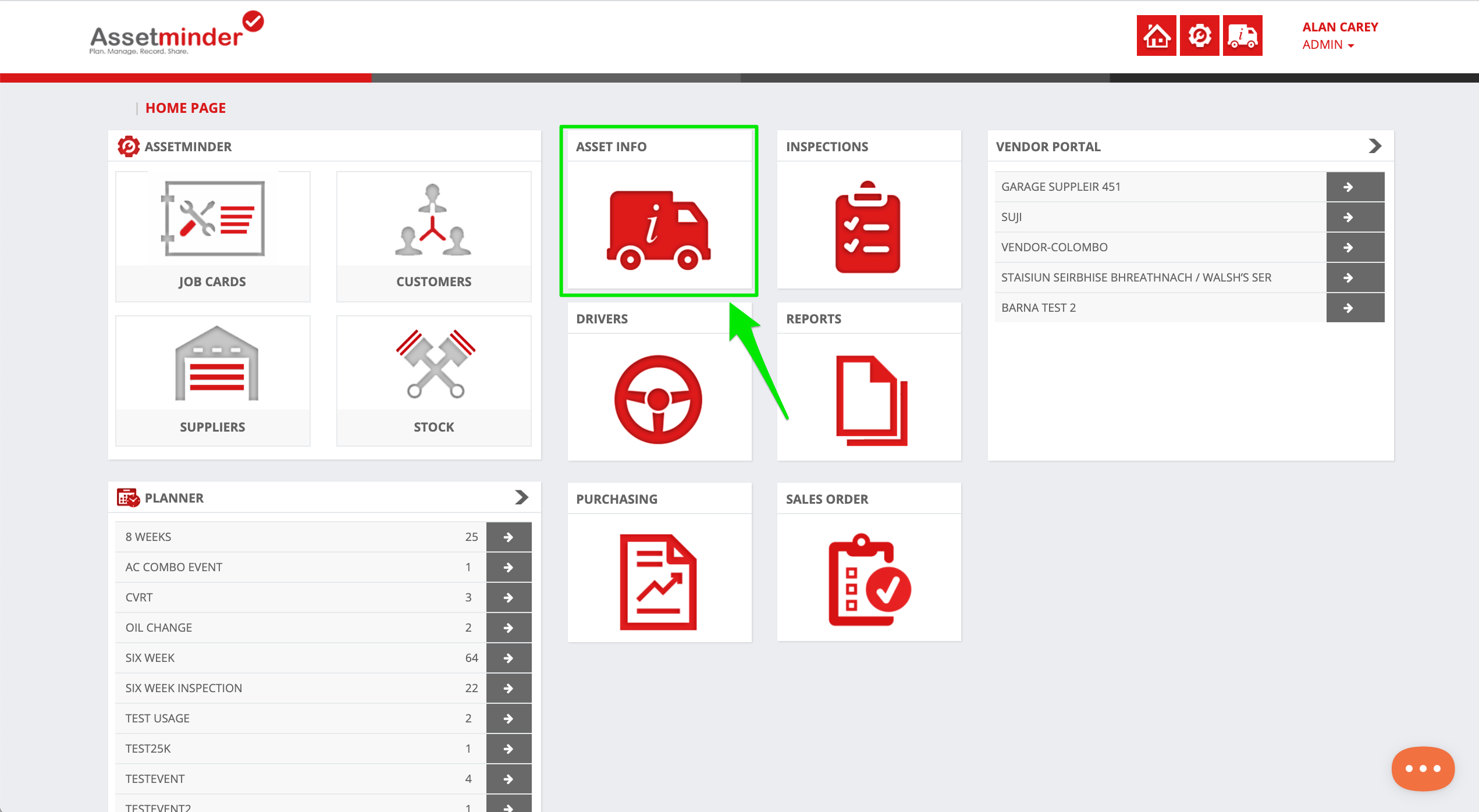 2. Search for the asset in question using the search function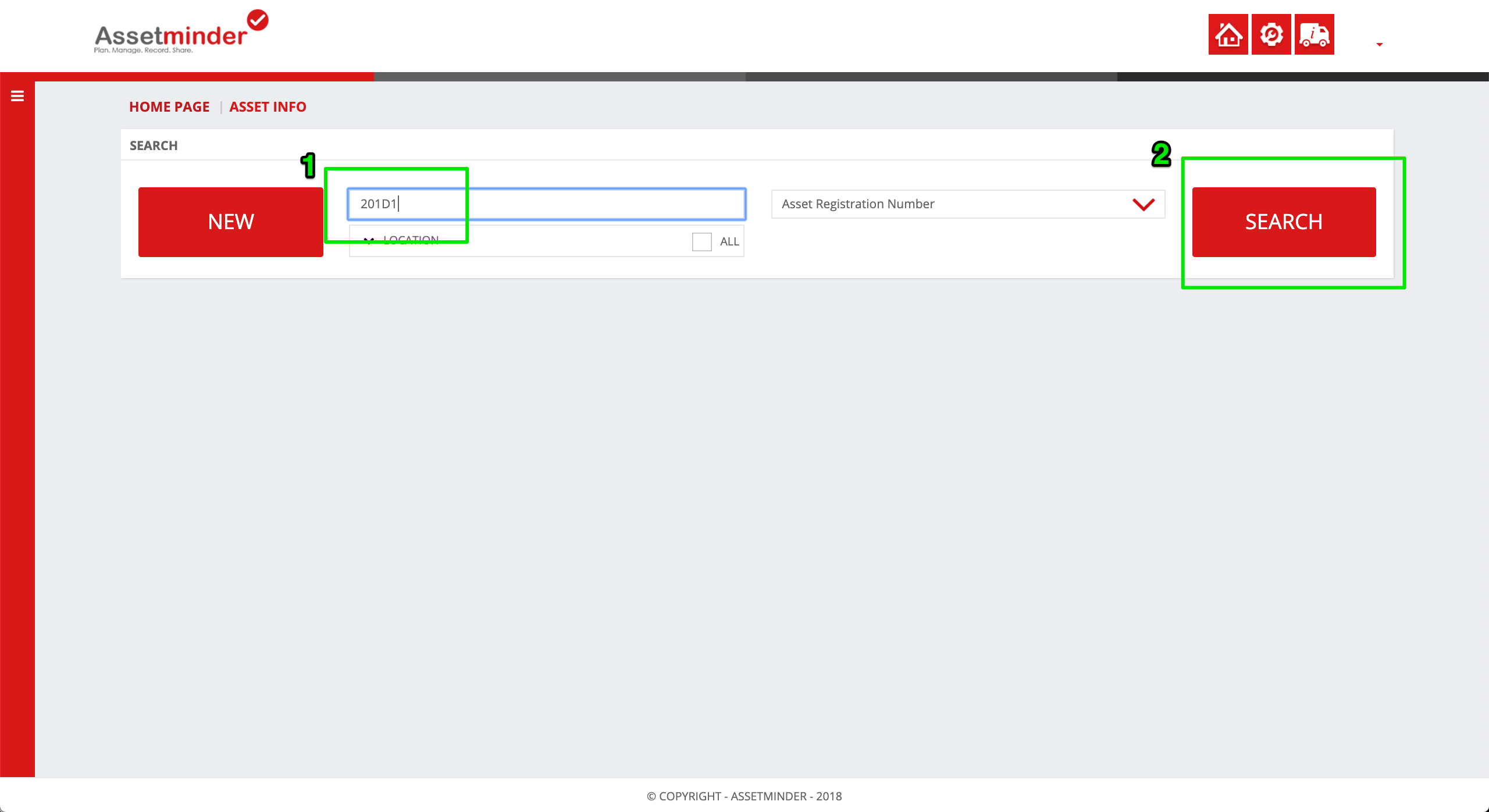 3. On the asset 6 tile view, open the asset information screen by clicking the arrow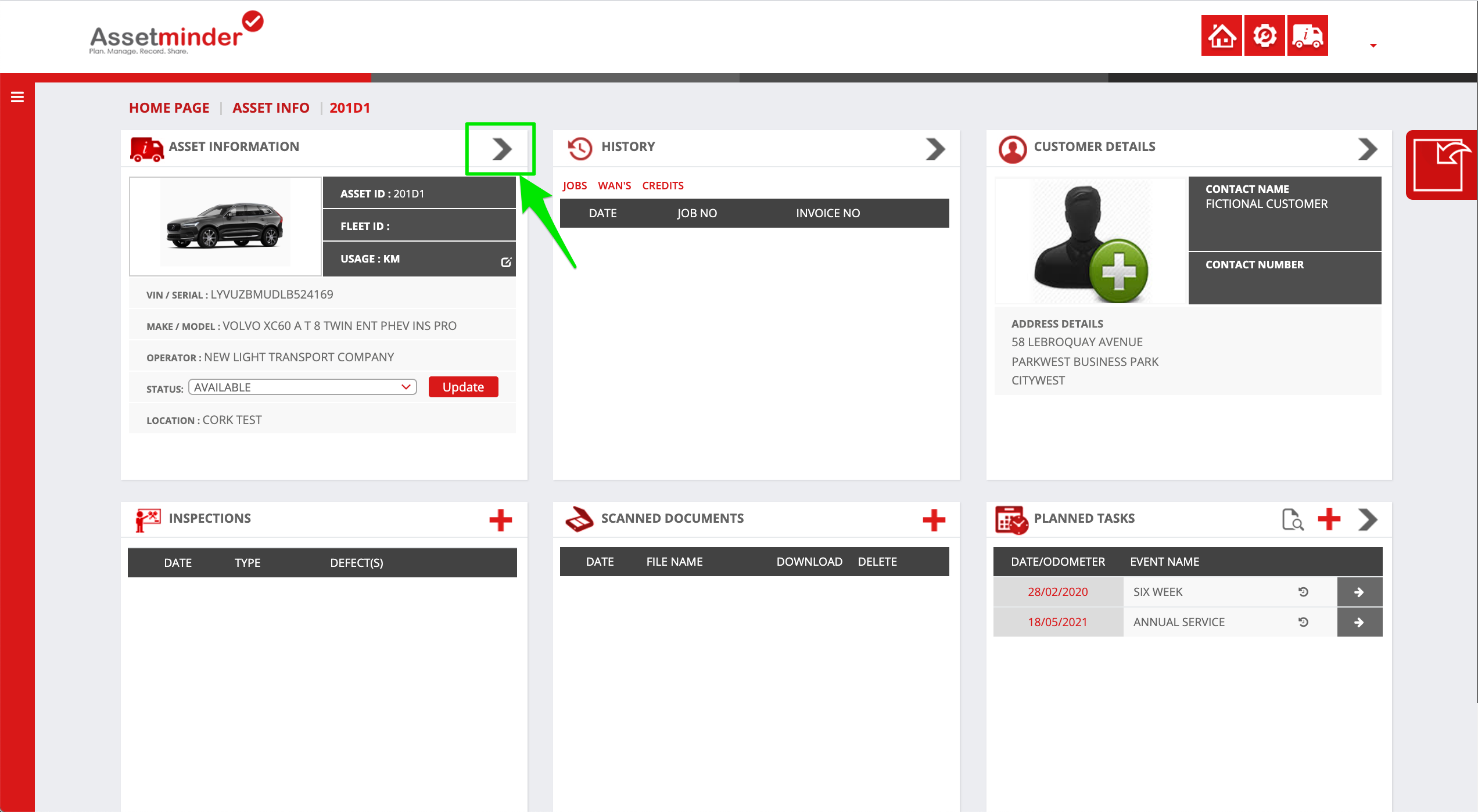 4. Click the Edit arrow to make changes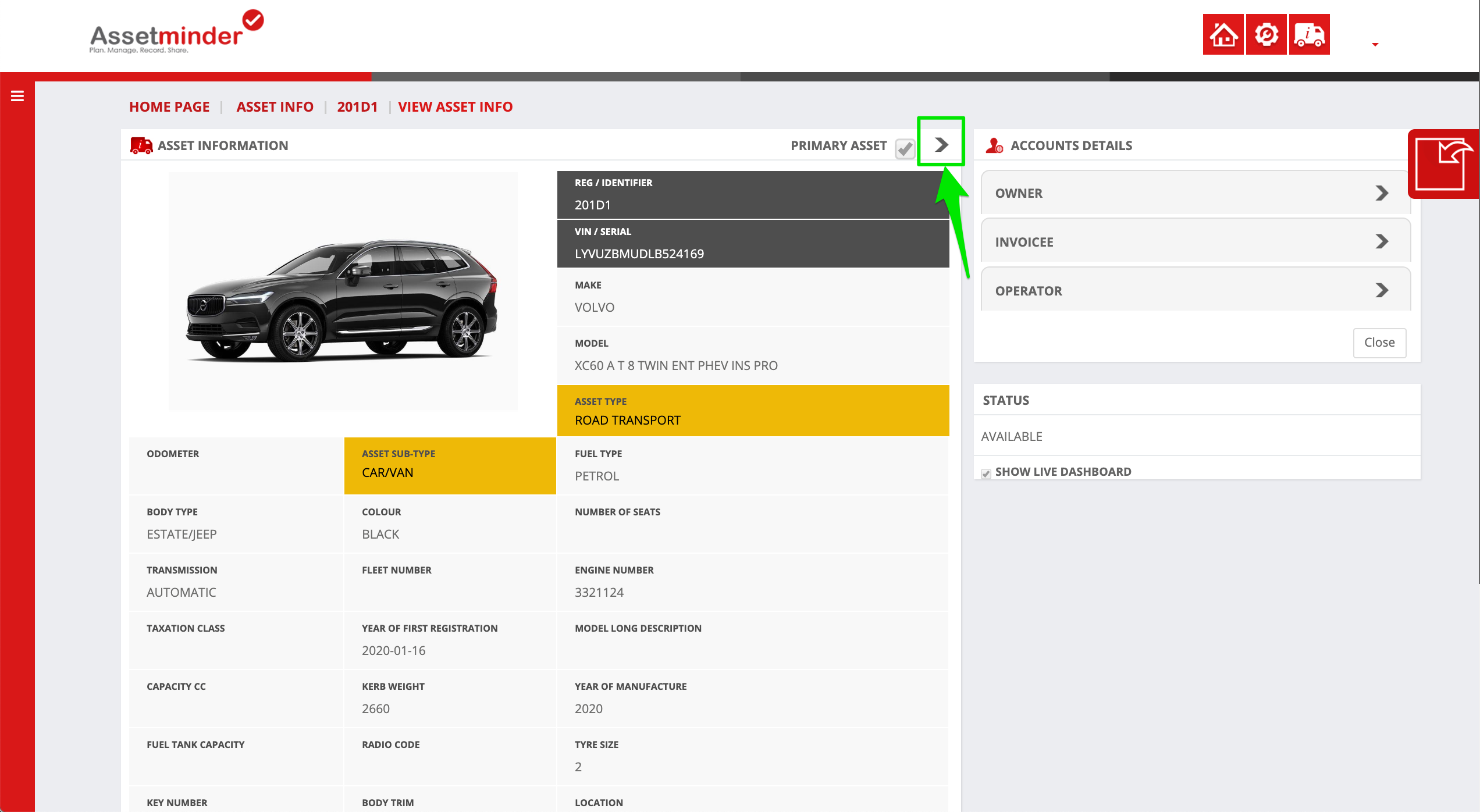 5. You are now in edit mode. Click the Search icon opposite the attribute you wish to change. For this example, the asset owner will change from Fictional Customer to New Light Transport.
6. Use the Search functionality to find the asset

7. Click Save & Close to apply in the changes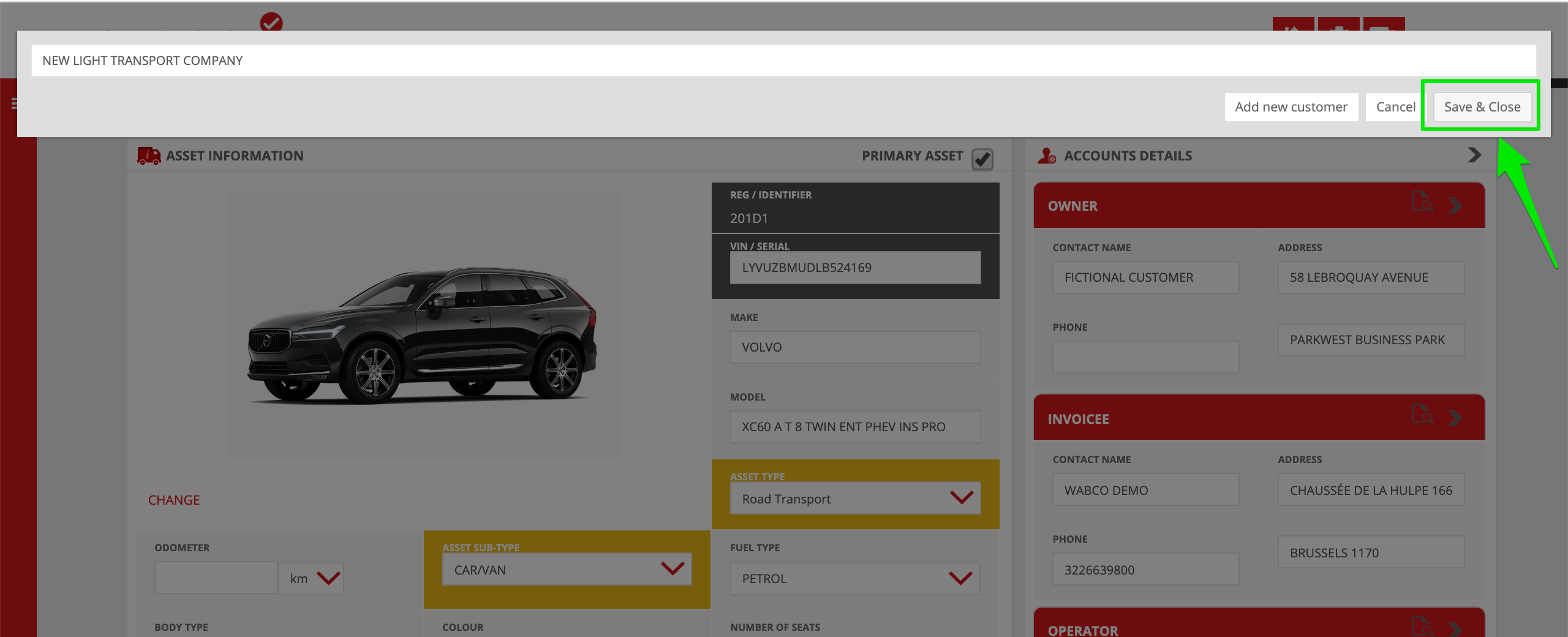 8. Scroll down to the bottom of the asset record and click Save to lock in the change.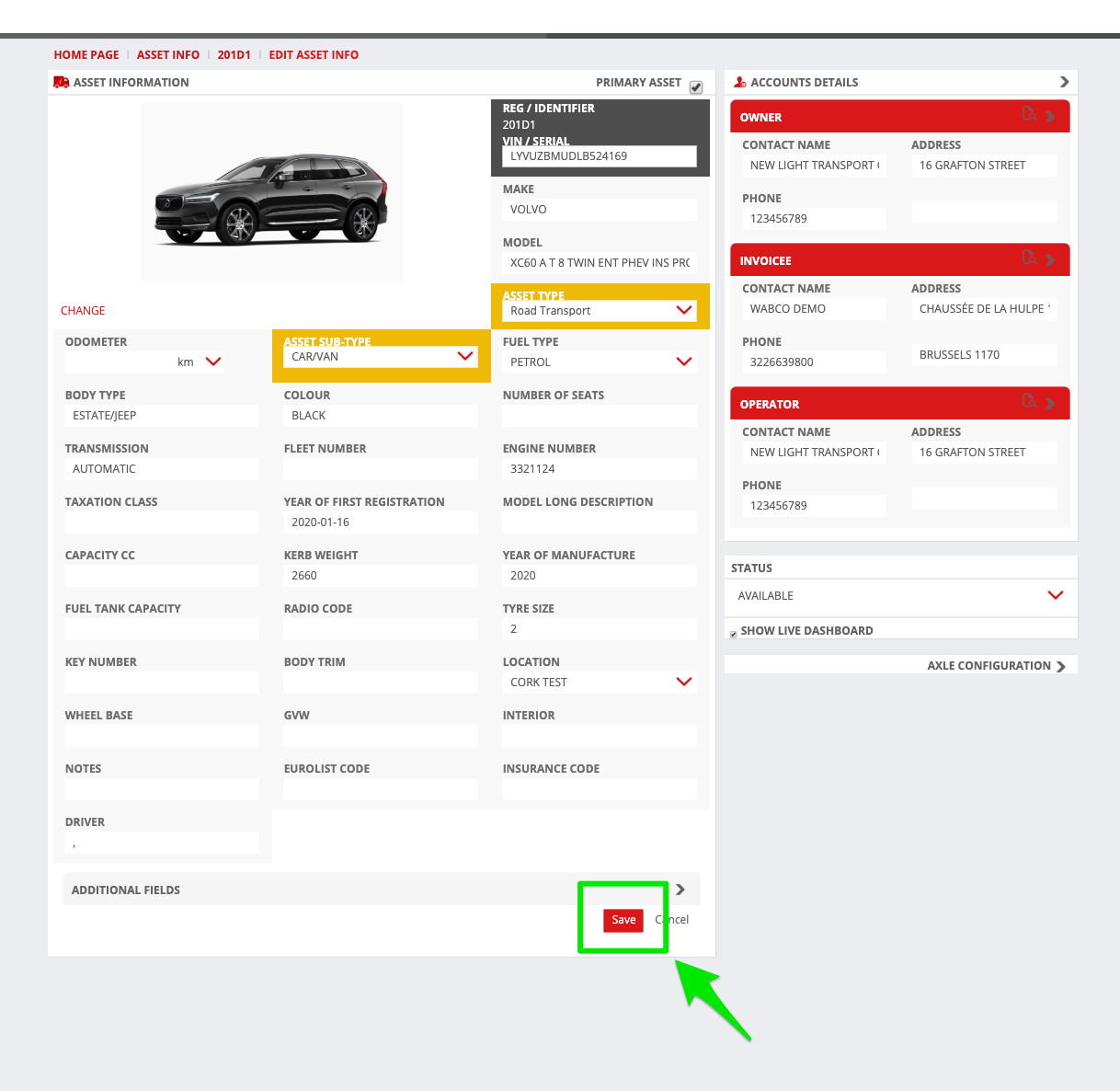 9. The new asset owner is New Light Transport.
10. Repeat the process for other assets as needed.