Background
Job cards and sales orders are very similar. Job cards are issued against a vehicle whereas sales orders are issued against the company. For example, a client may wish to buy some parts from your company, so a sales order is created.
Procedure
1. To create a sales estimate, click Sales Order on the home screen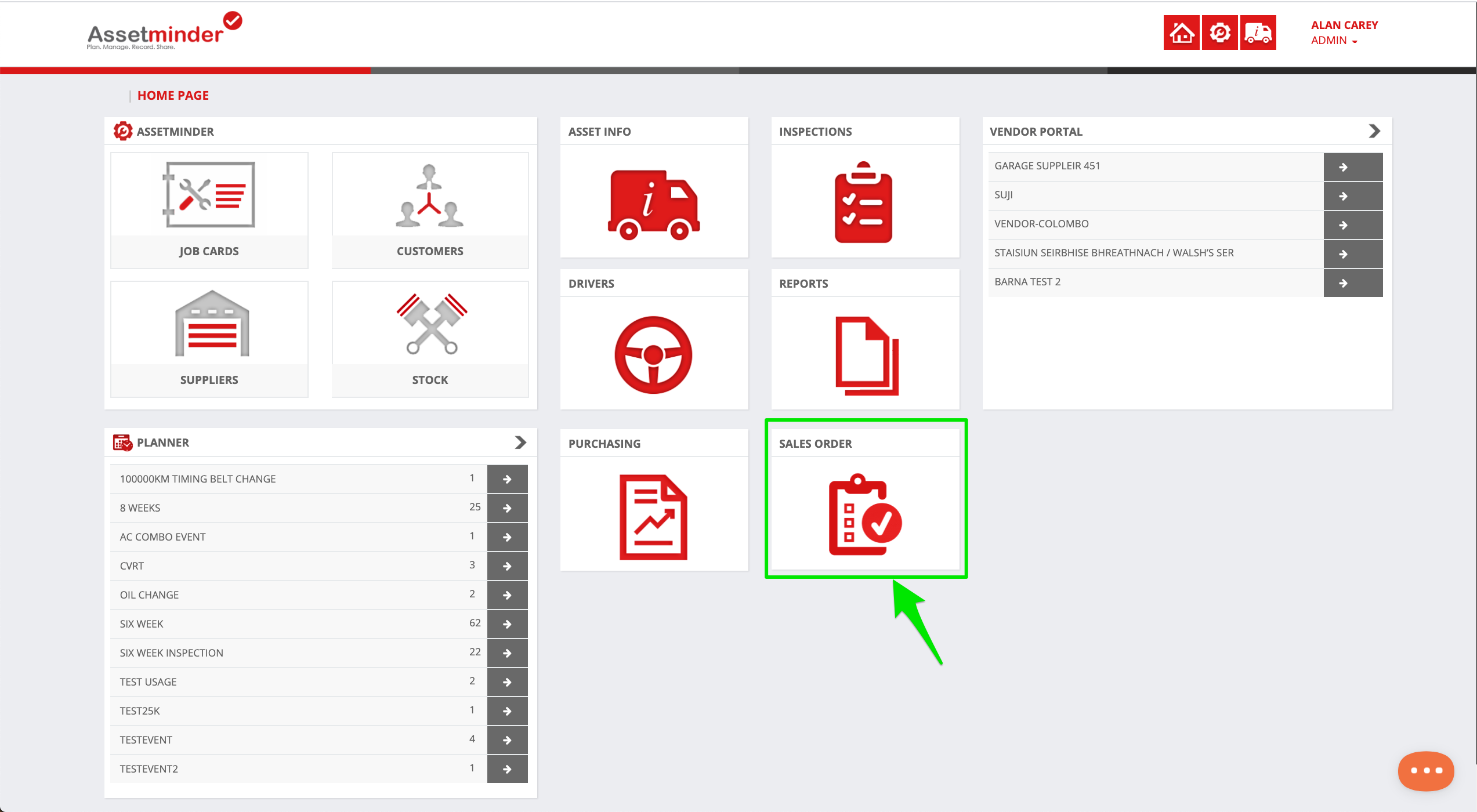 2. Click New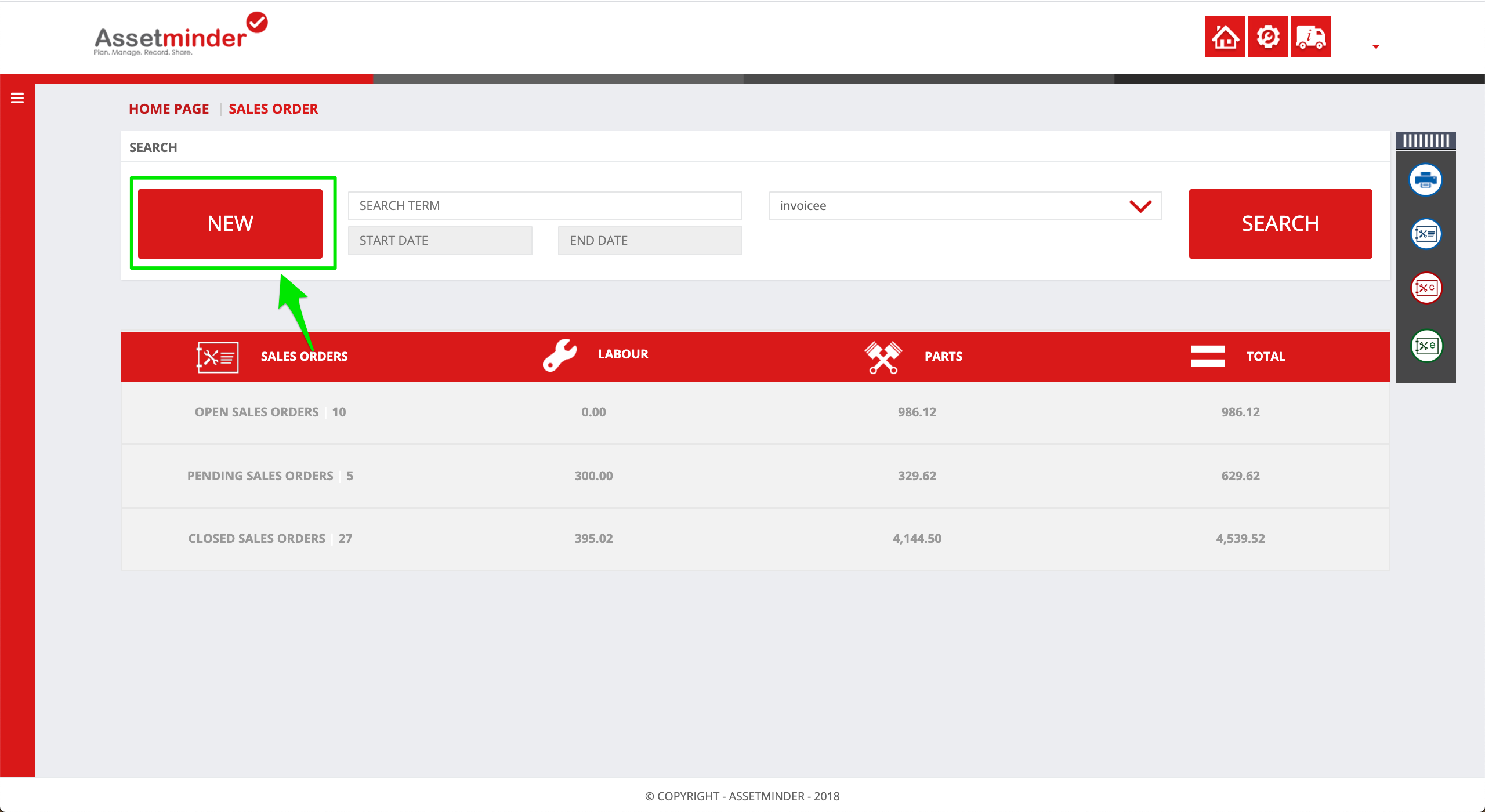 3. Search for the client in the client list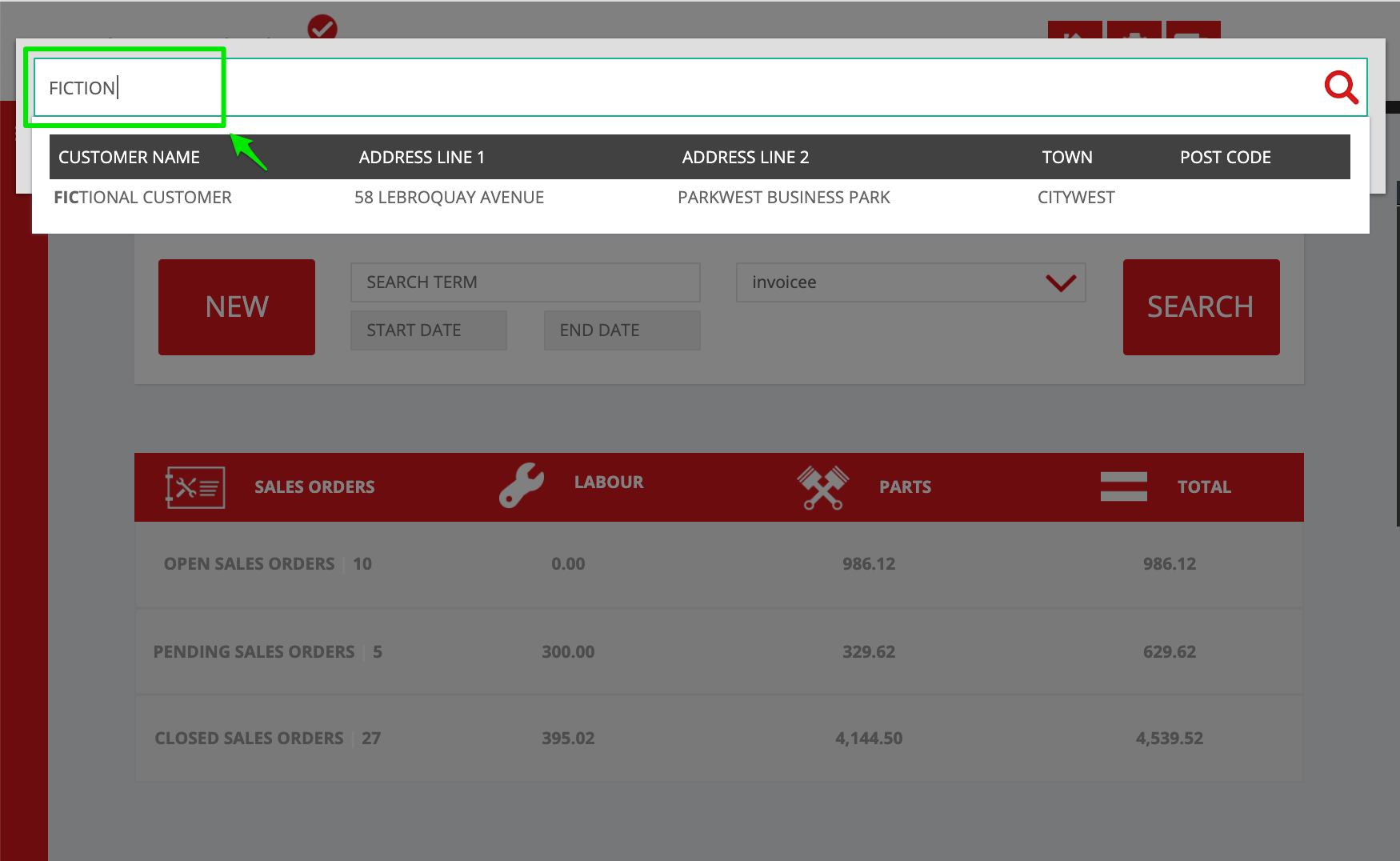 4. After selecting the client, click Submit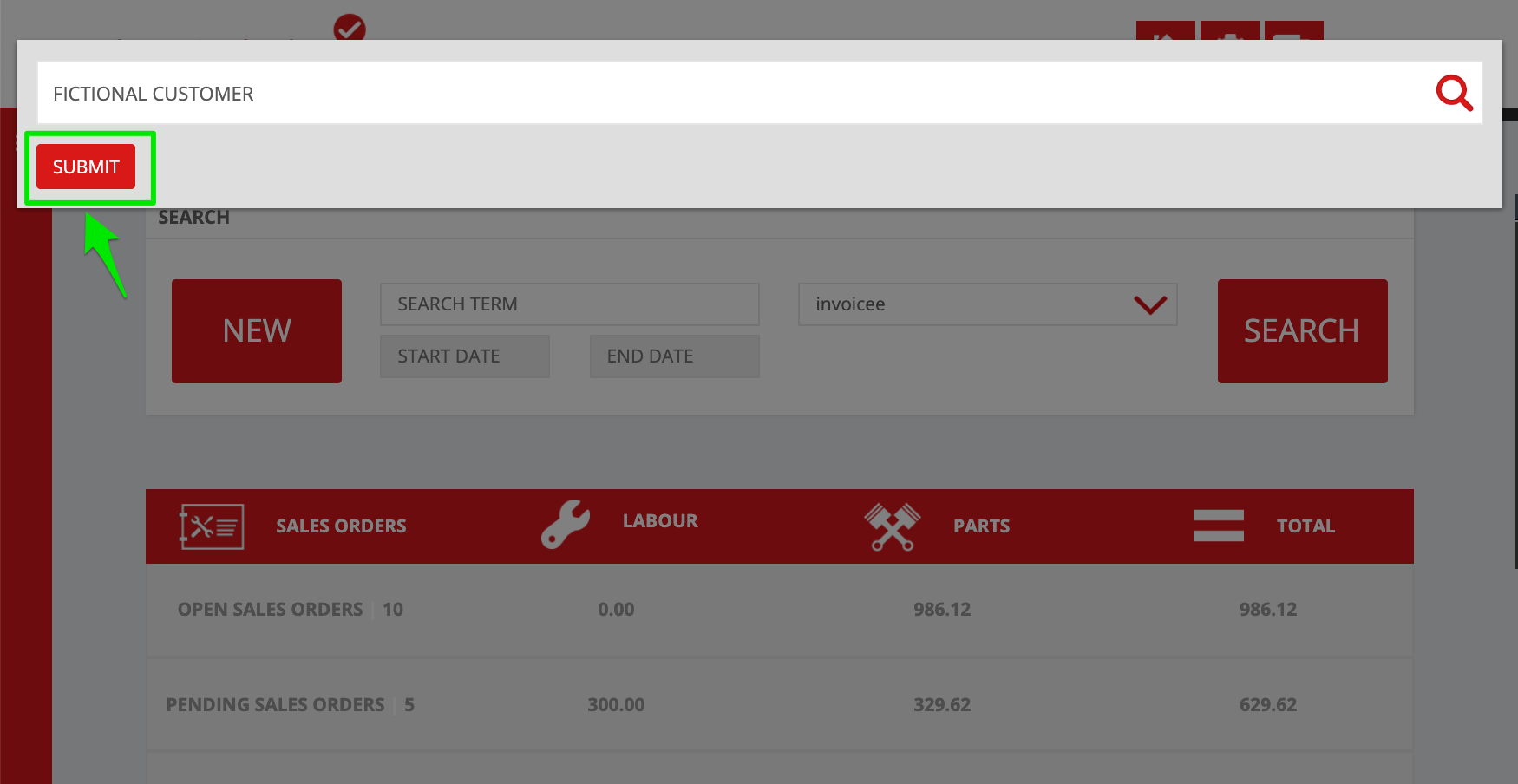 5. To add labour to the order, click the Add icon in the Labour tile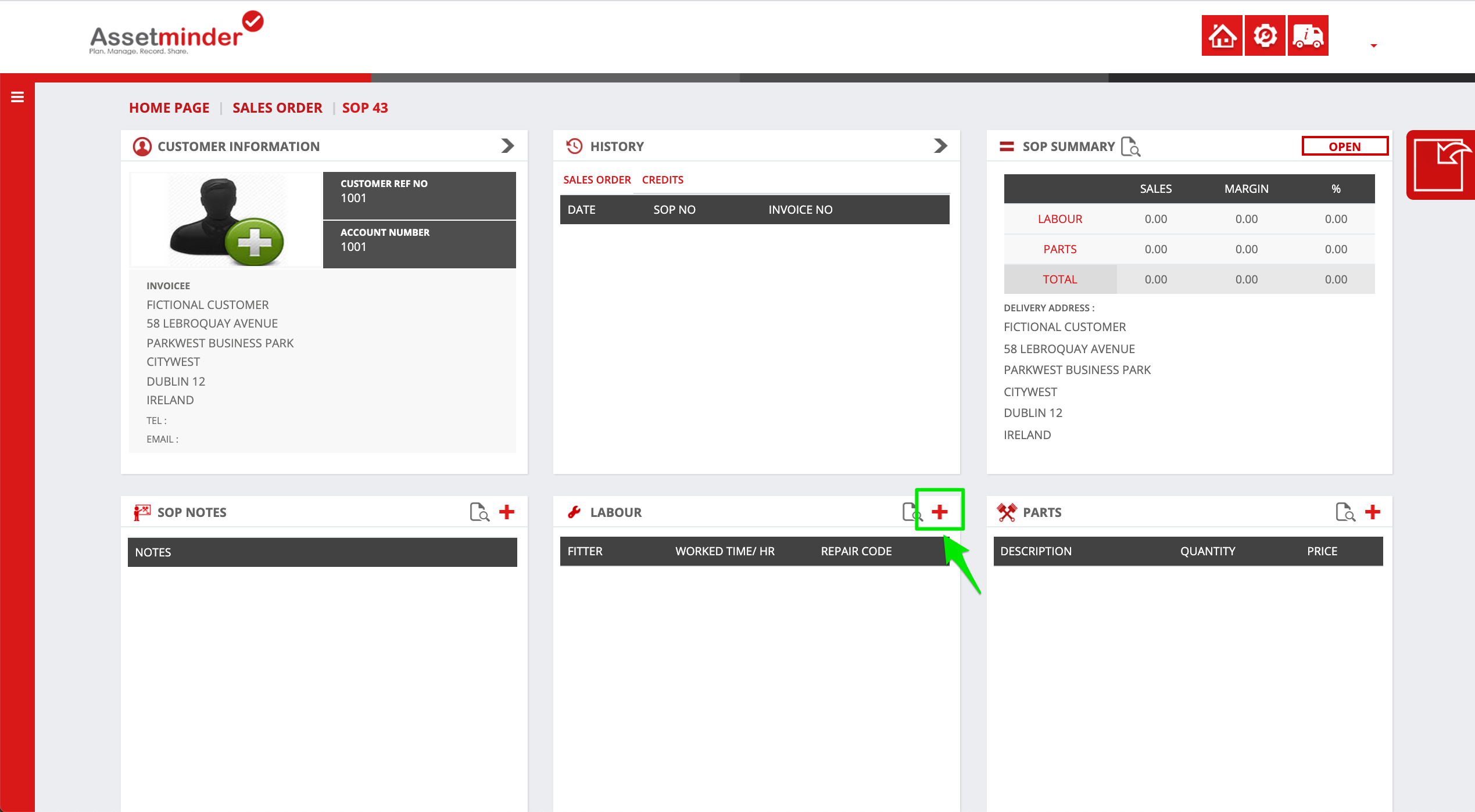 6. Fill in the labour rate, technician, hours worked, hours to be charged, and repair code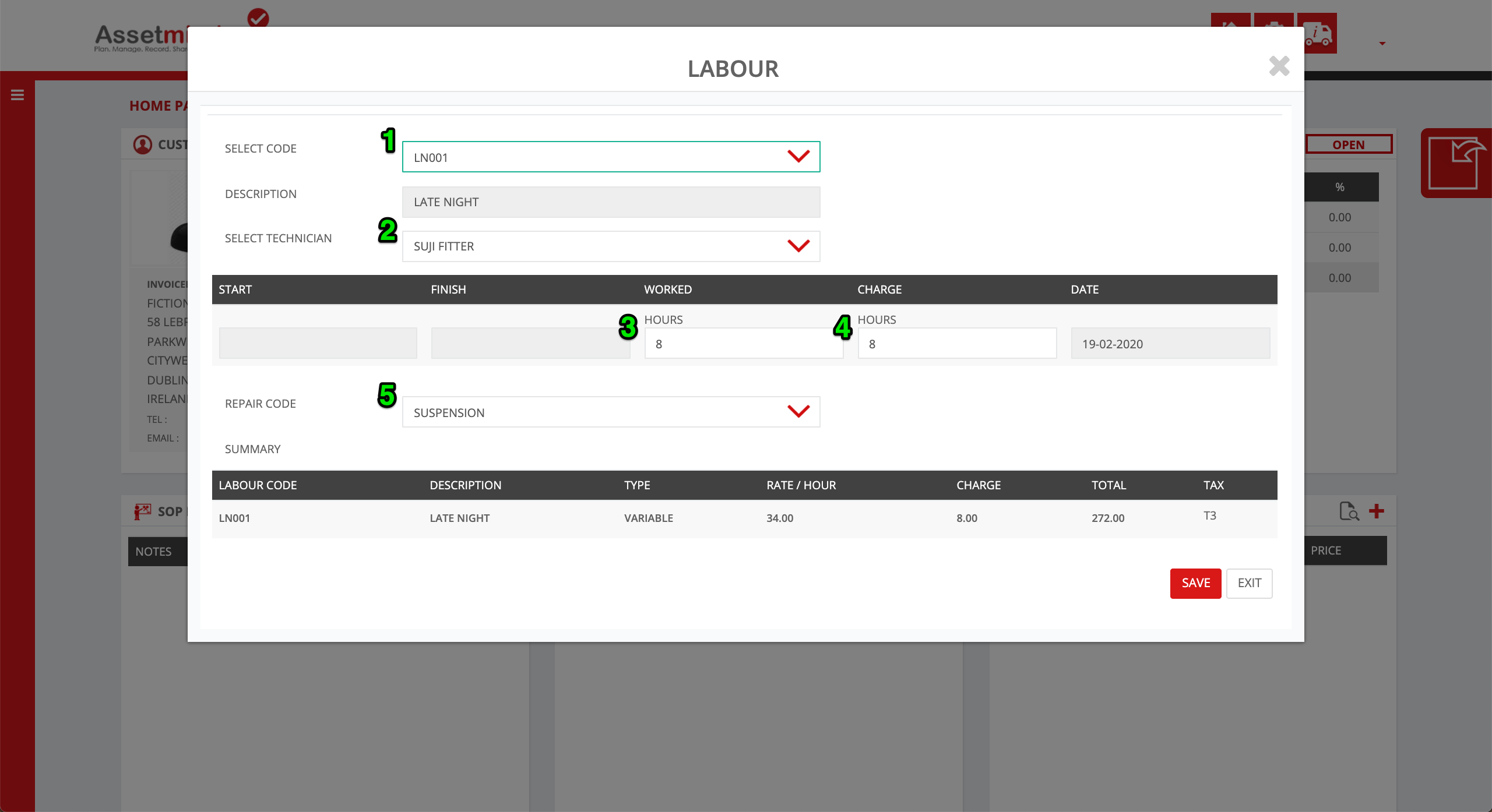 7. Click Save when done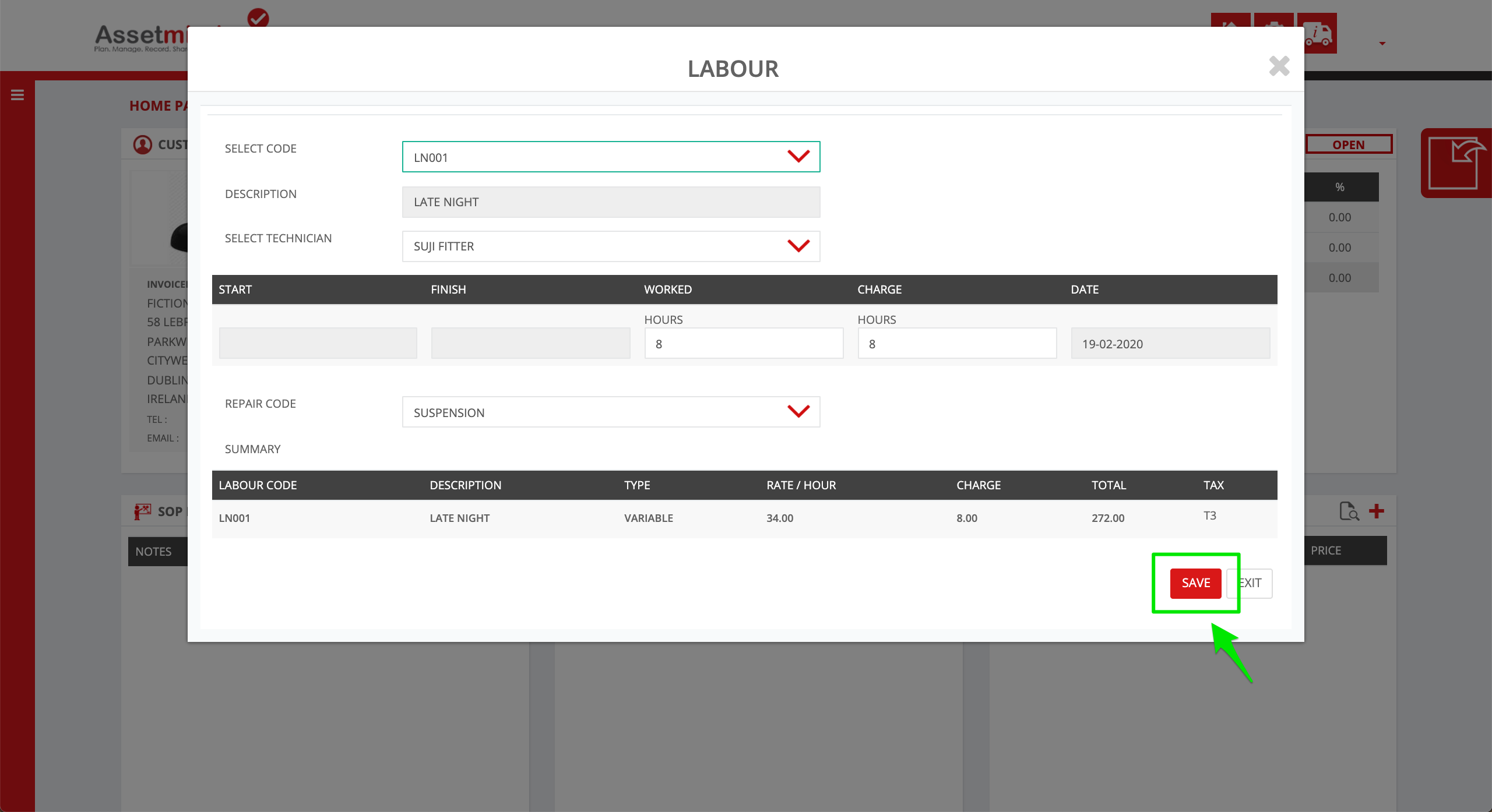 8. Repeat as needed if more labour is required on the sales order
9. To add parts to the sales order, click the Add icon in the Parts tile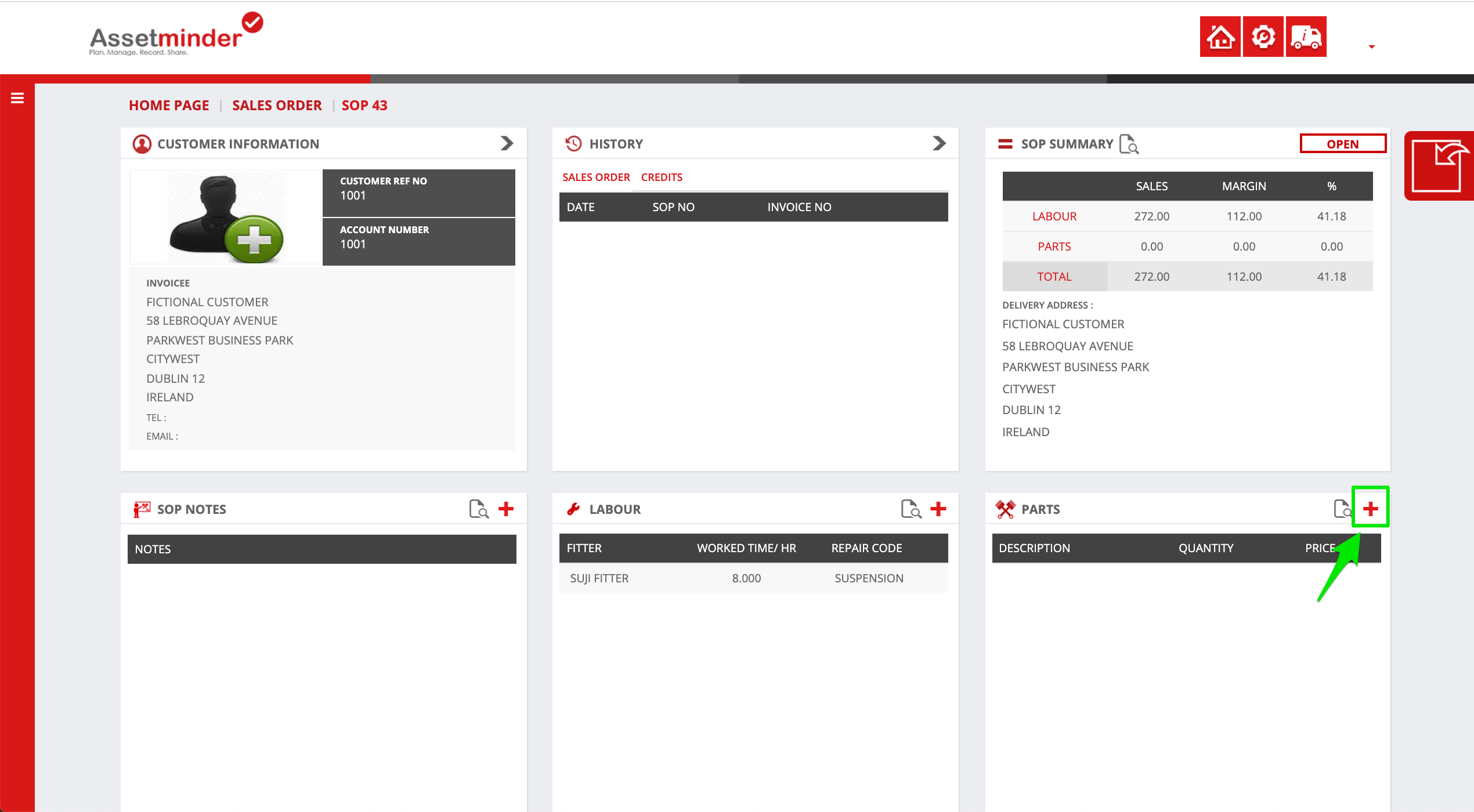 10. Search for the part code or description in the pop-up window. Click the part to add it to the order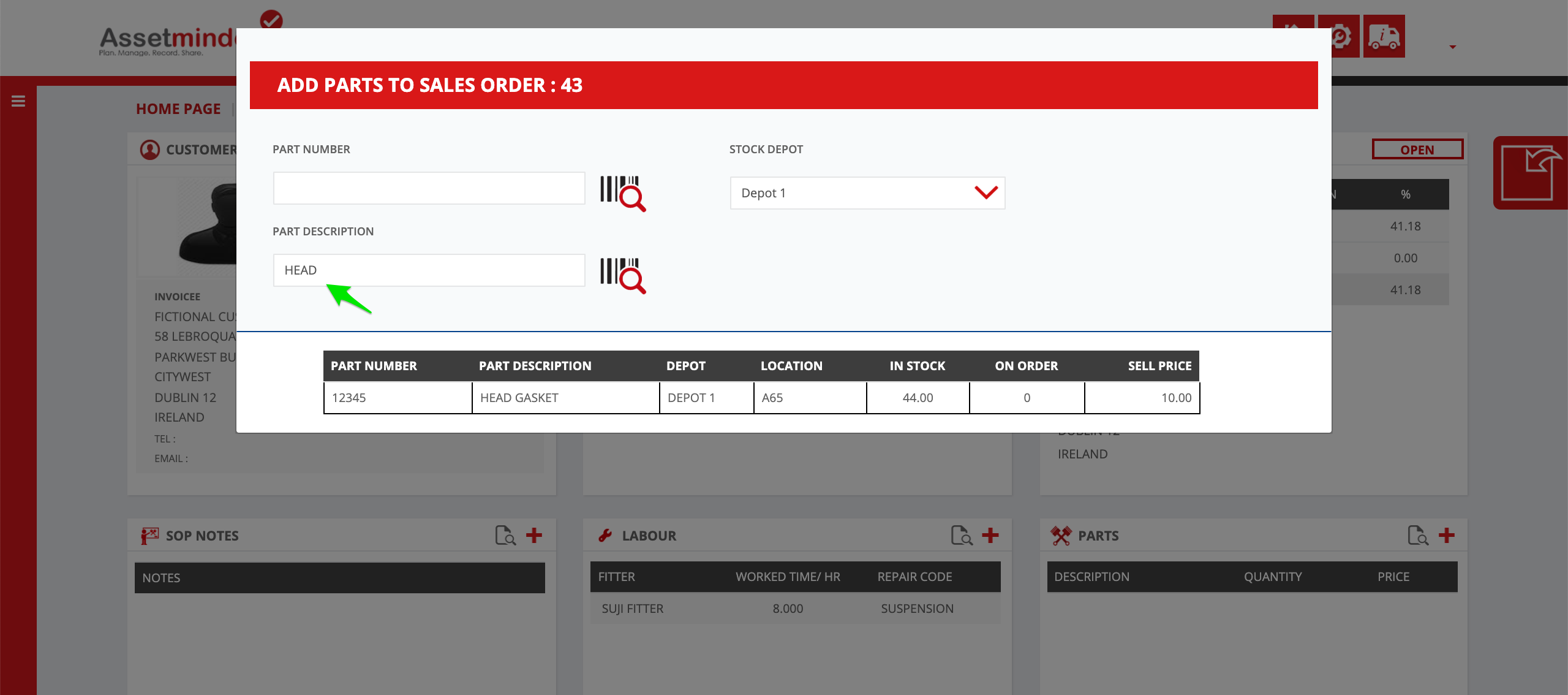 11. Verify the information in the window such as tax codes, repair code etc. Add the Quantity needed to the sales order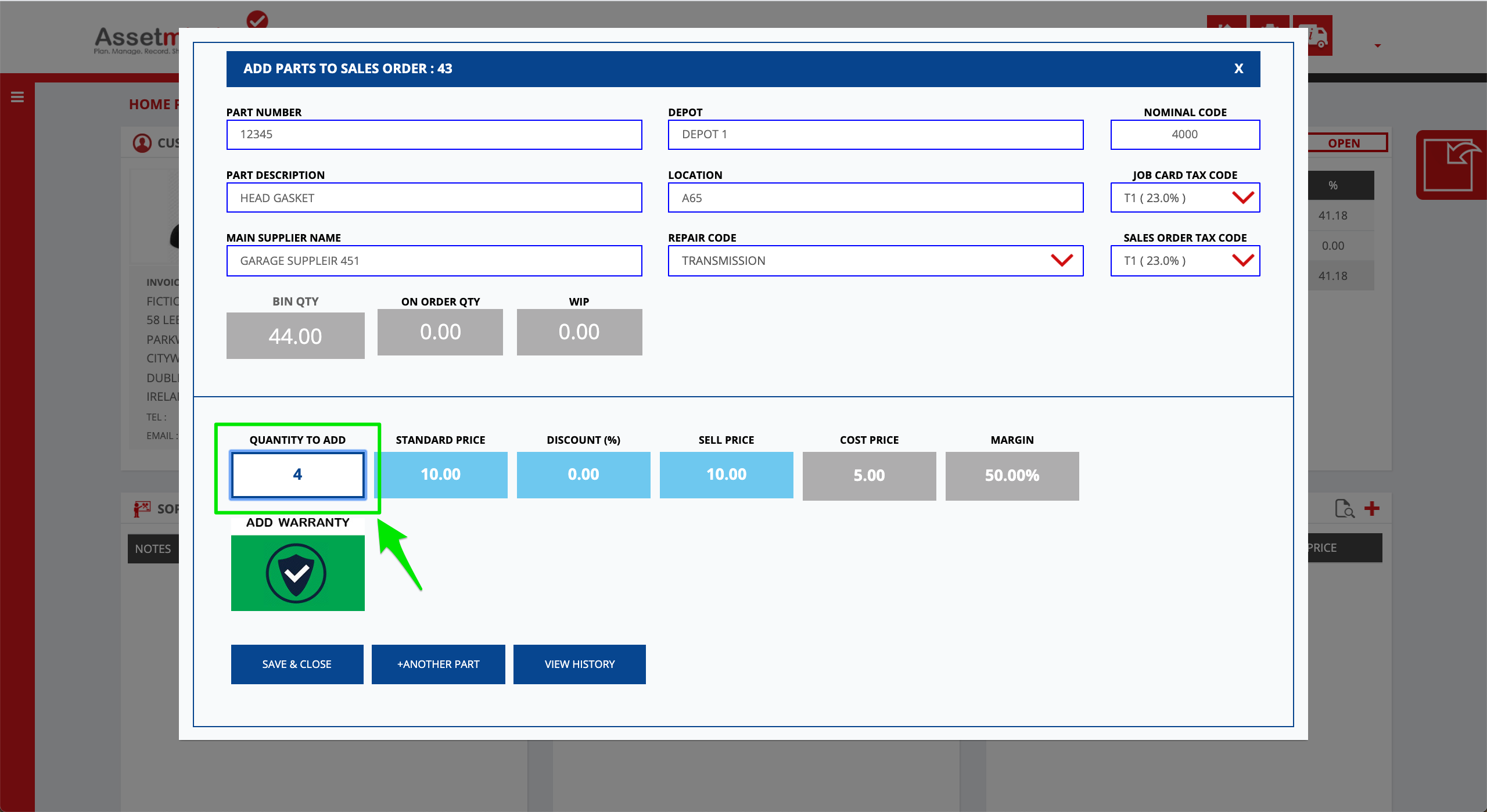 12. Click to Add Warranty if needed.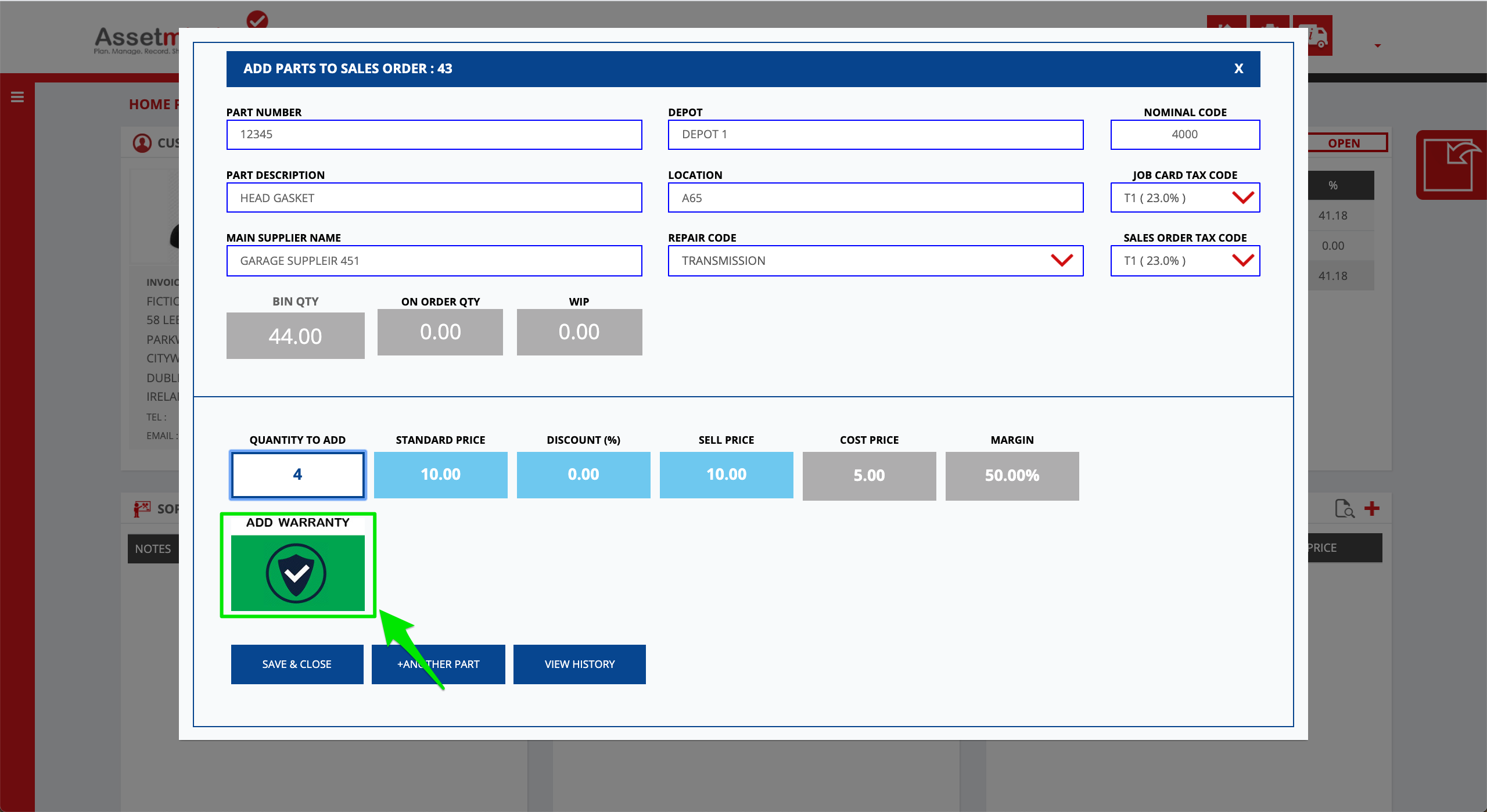 13. Add the warranty details including term and serial number, and click Submit Warranty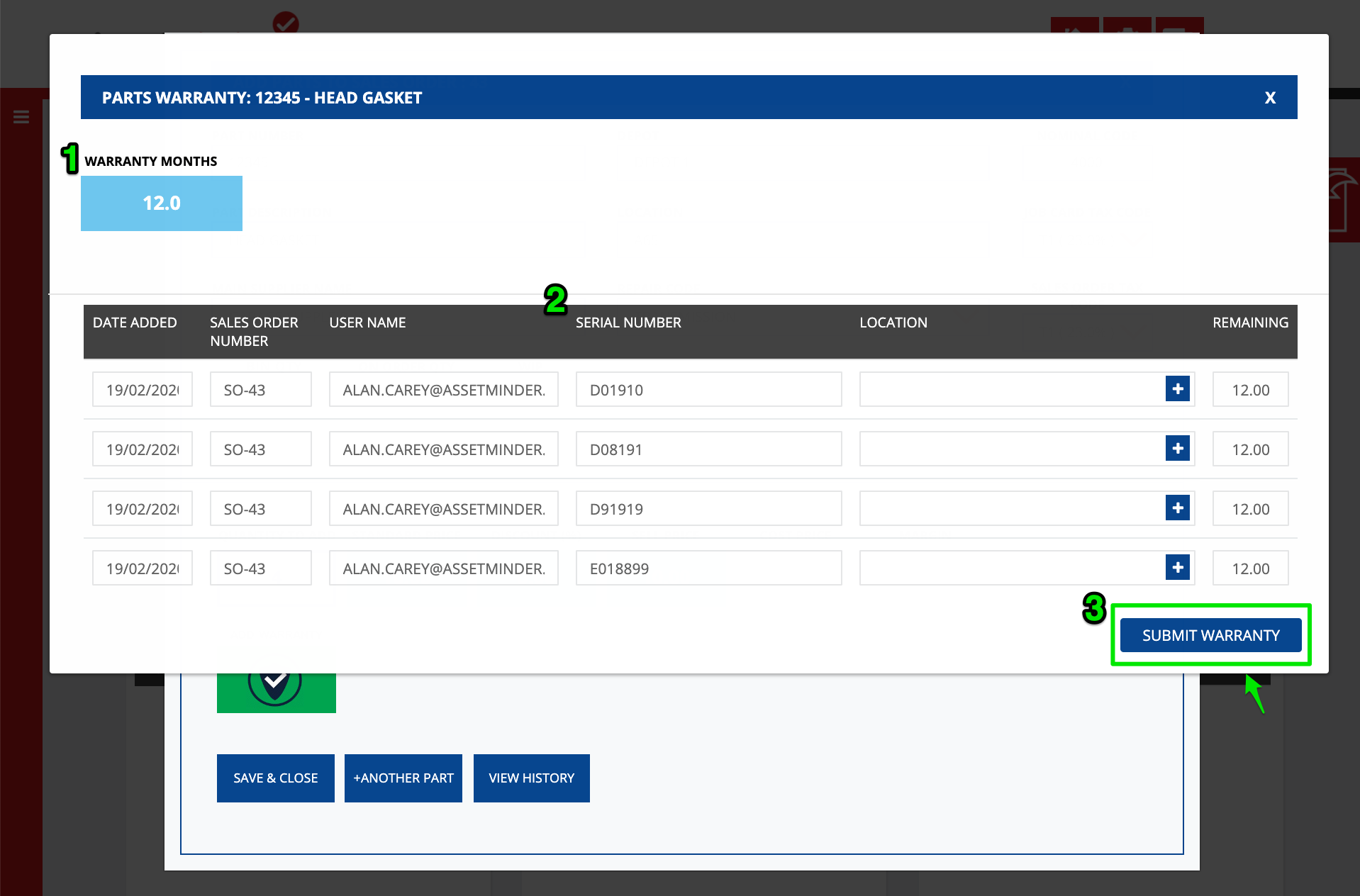 14. Click +Another Part to add more parts to the order. Click Save & Close when all parts have been added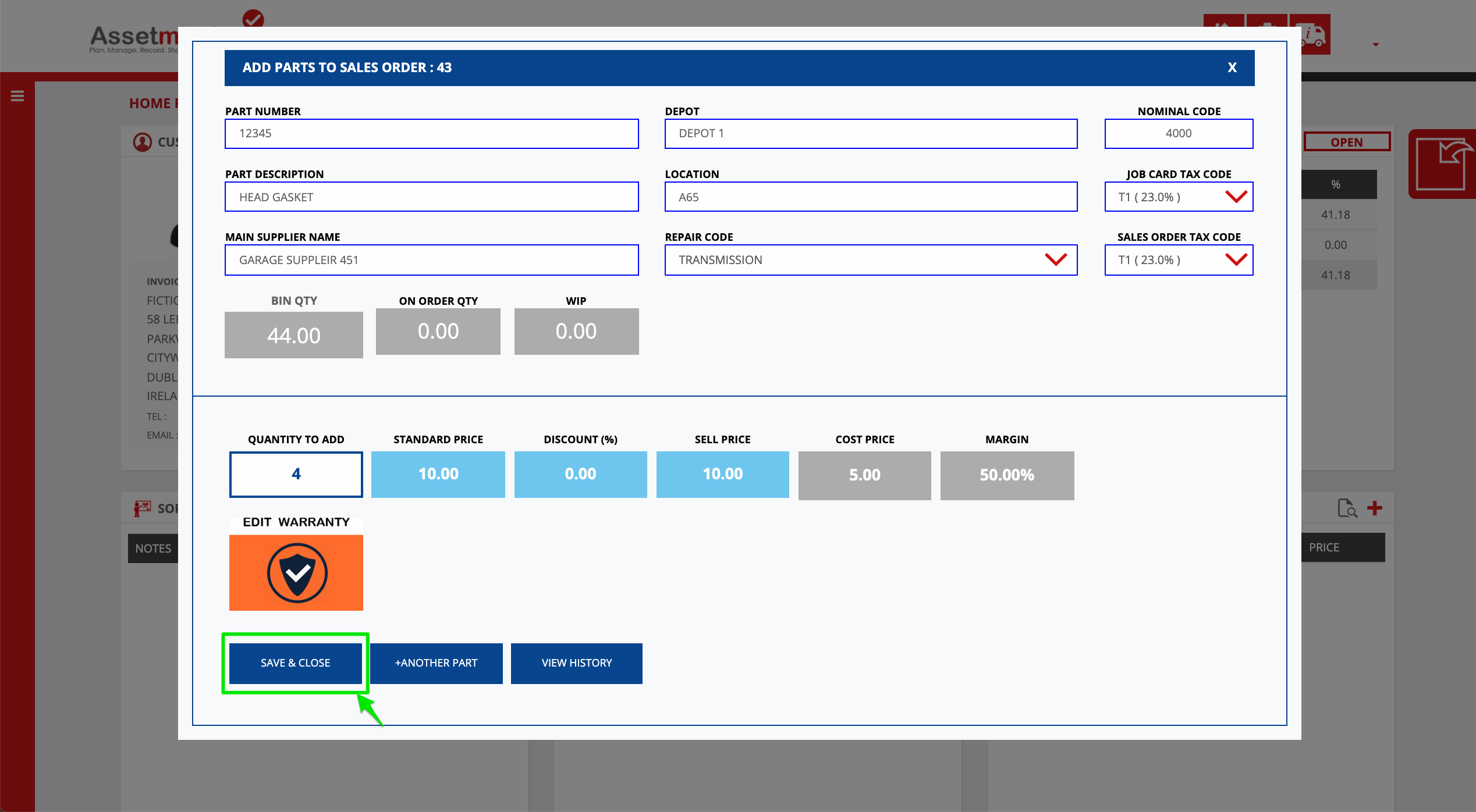 15. When all the details have been added to the order, click to convert the order from open to pending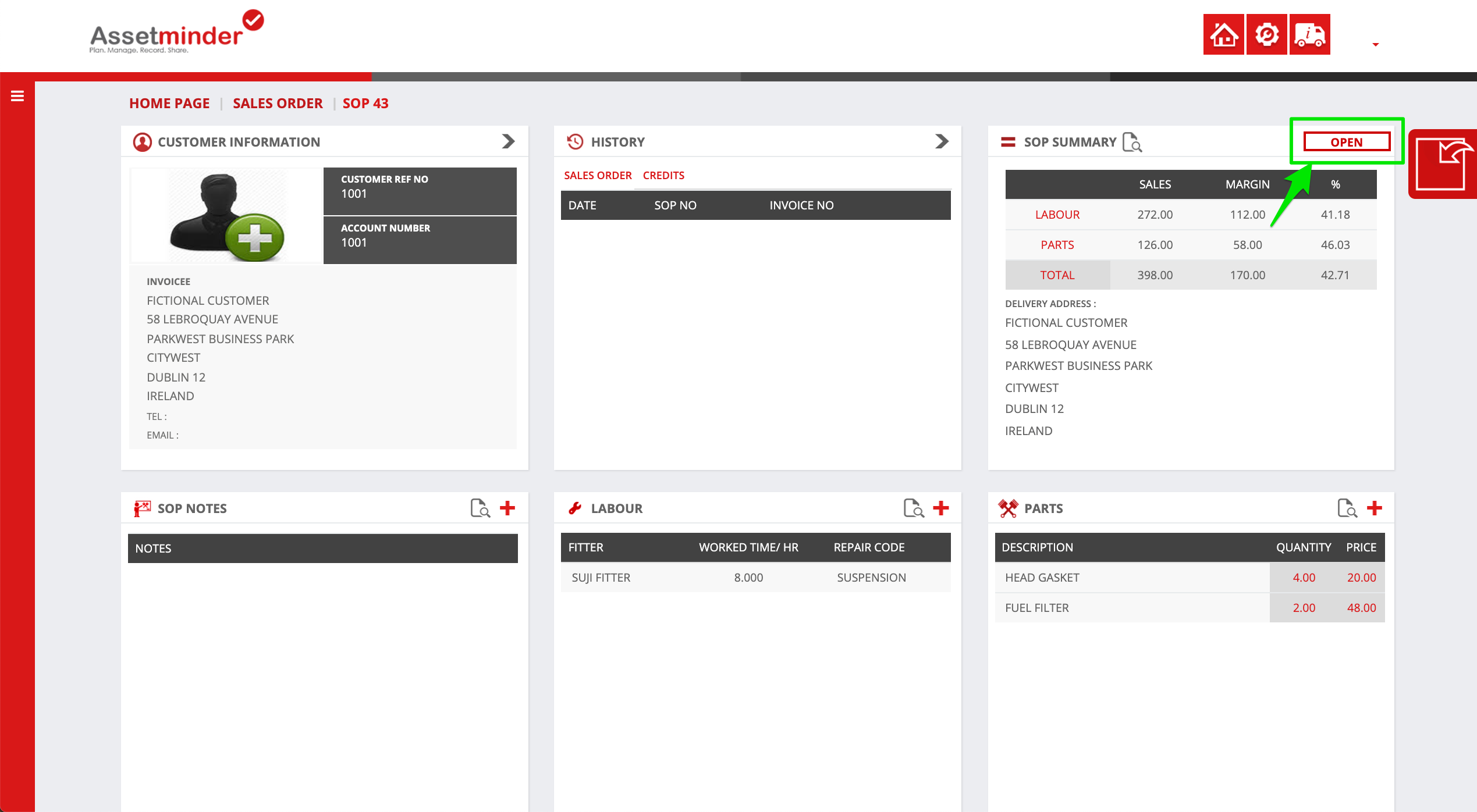 16. Click the View Page icon in the SOP Summary tile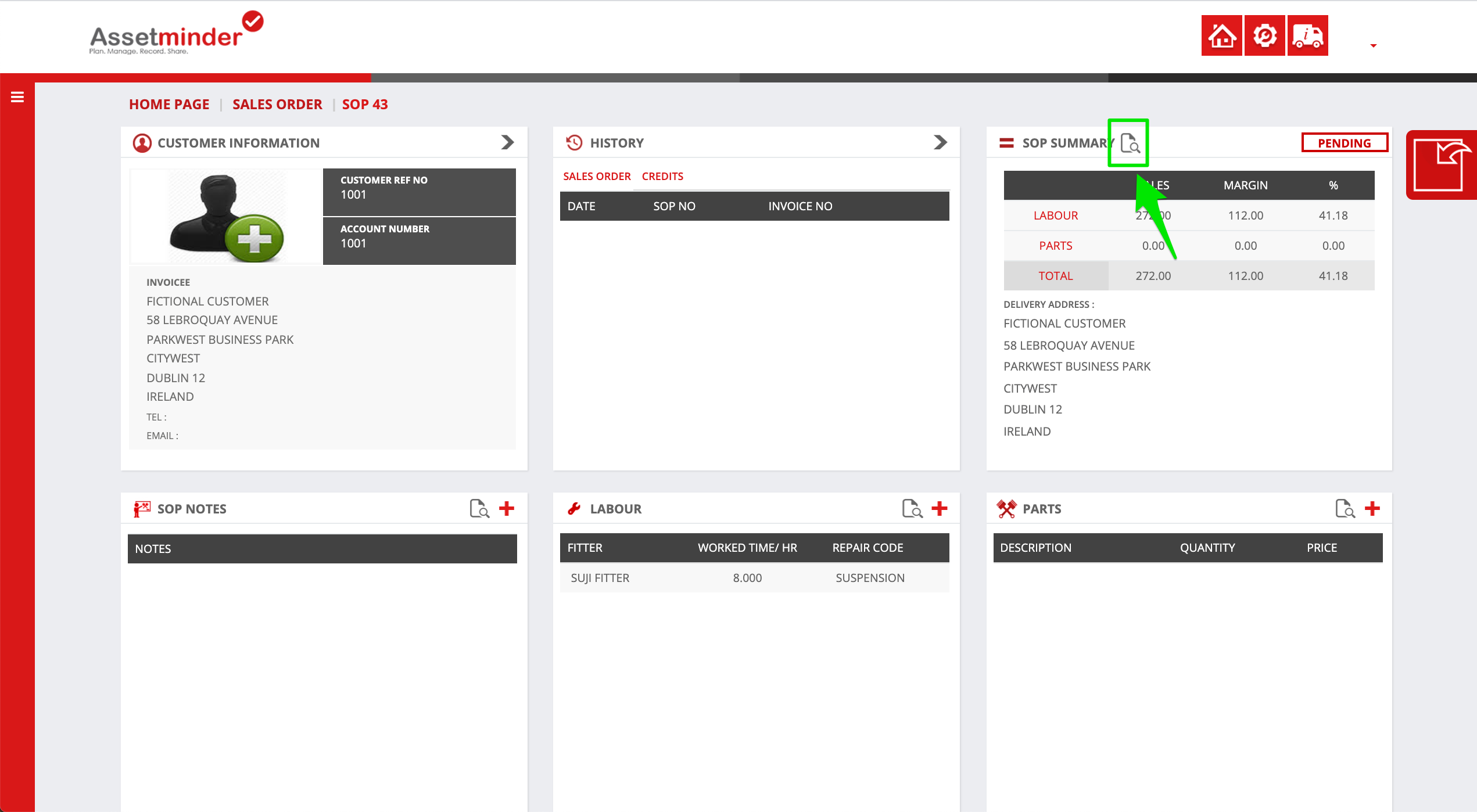 17. The sales order cannot be processed until the parts are delivered to or handed over to the customer. In the Sales Order Review screen, click the View Page icon on the parts line item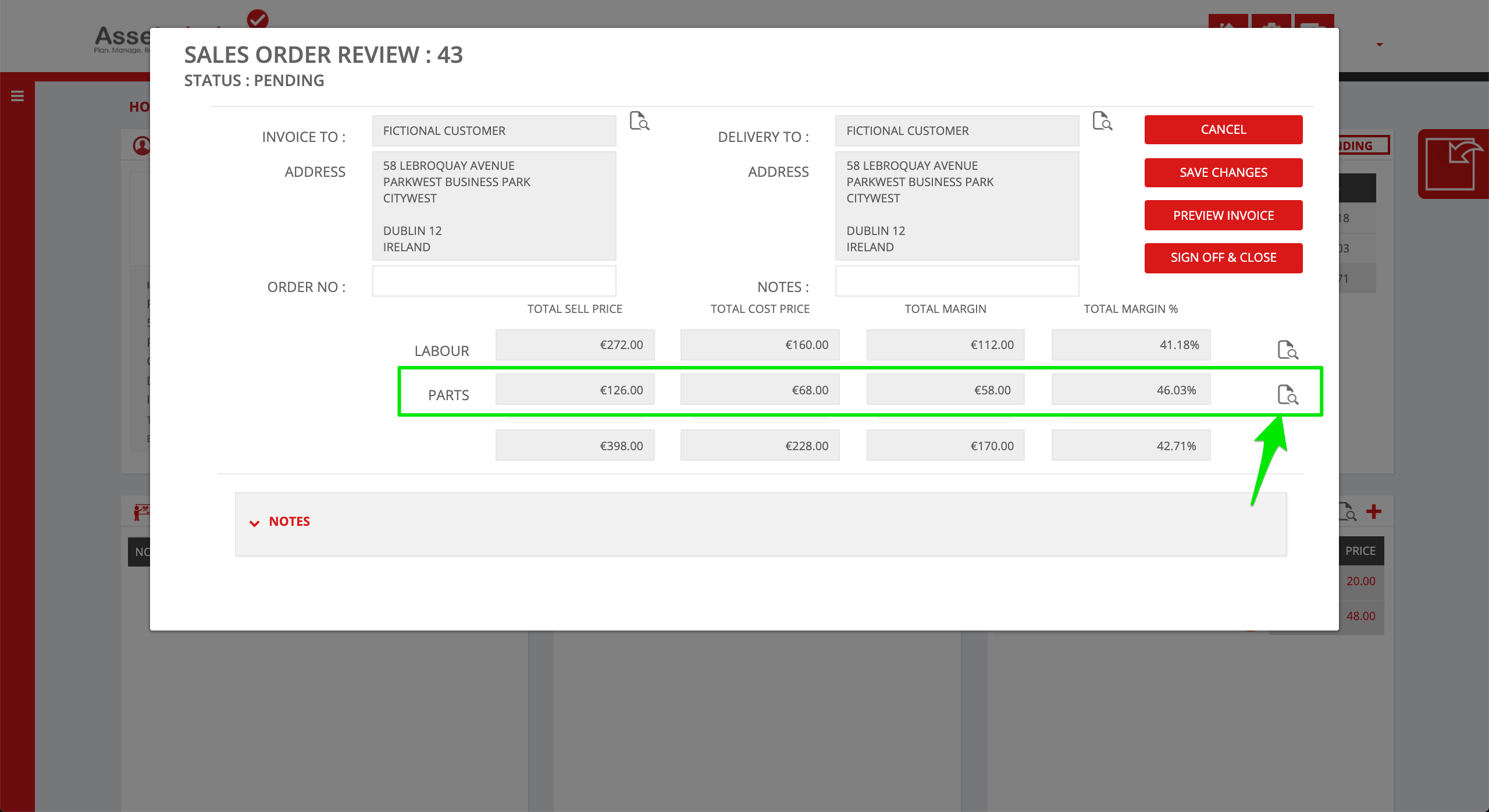 18. Its is possible to dispatch some or all of the items. Check the checkbox on the line item to be dispatched, select the dispatch items, and click Add to Dispatch

19. The dispatch docket can be either emailed and sent to the client or printed and attached to the parts. Click Exit when done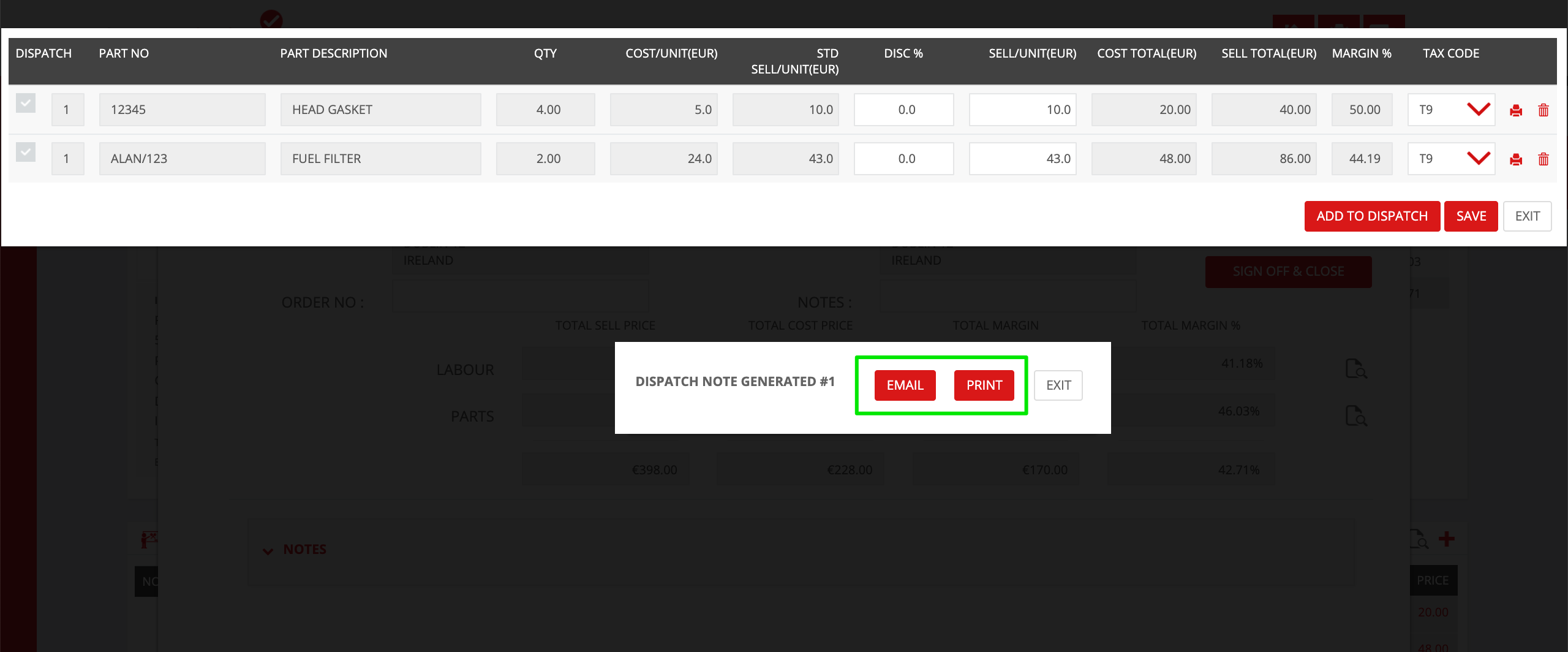 20. Back on the Sales Order Review screen, click Sign Off and Close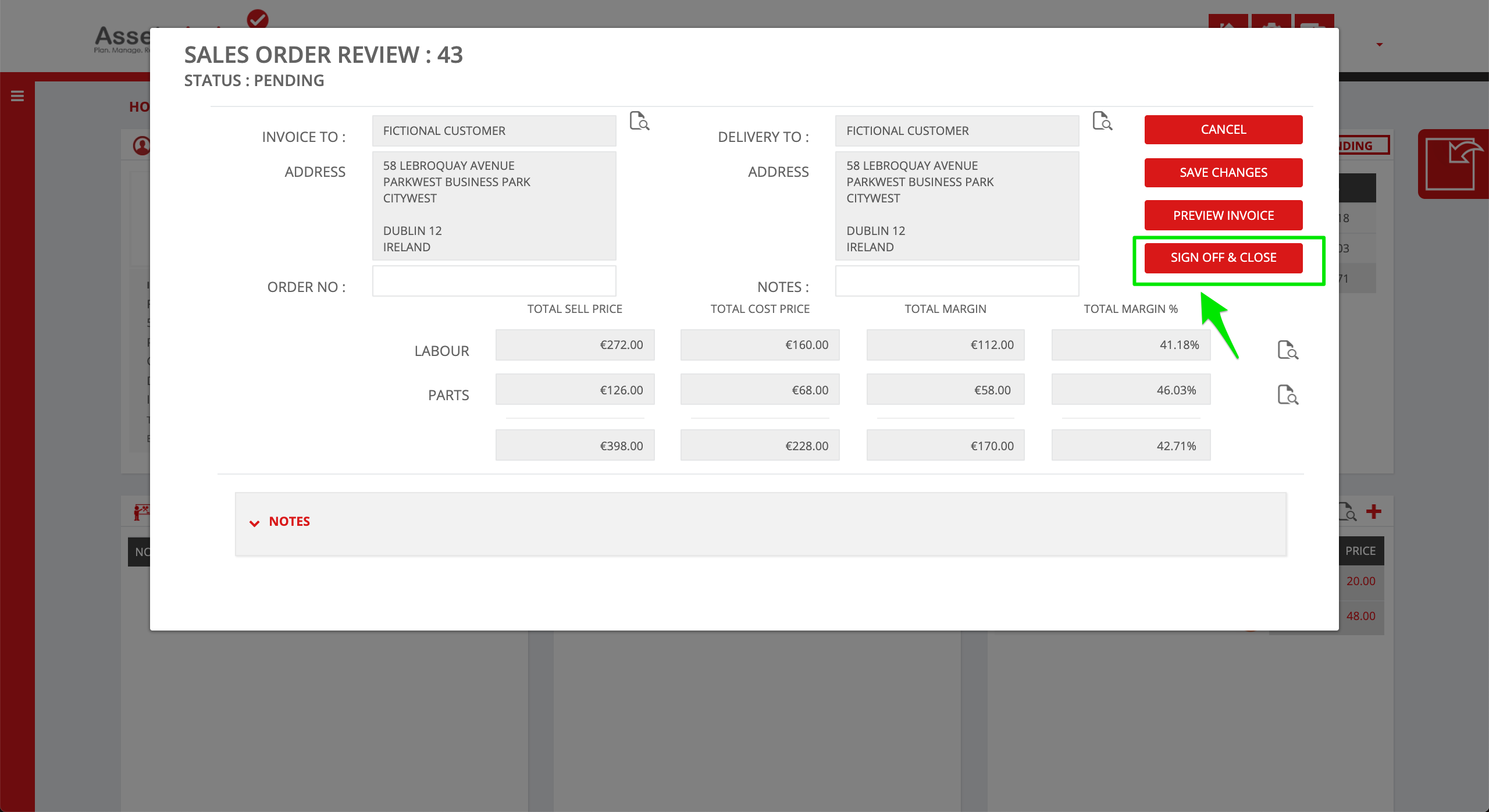 21. Read the warning notice, and click Ok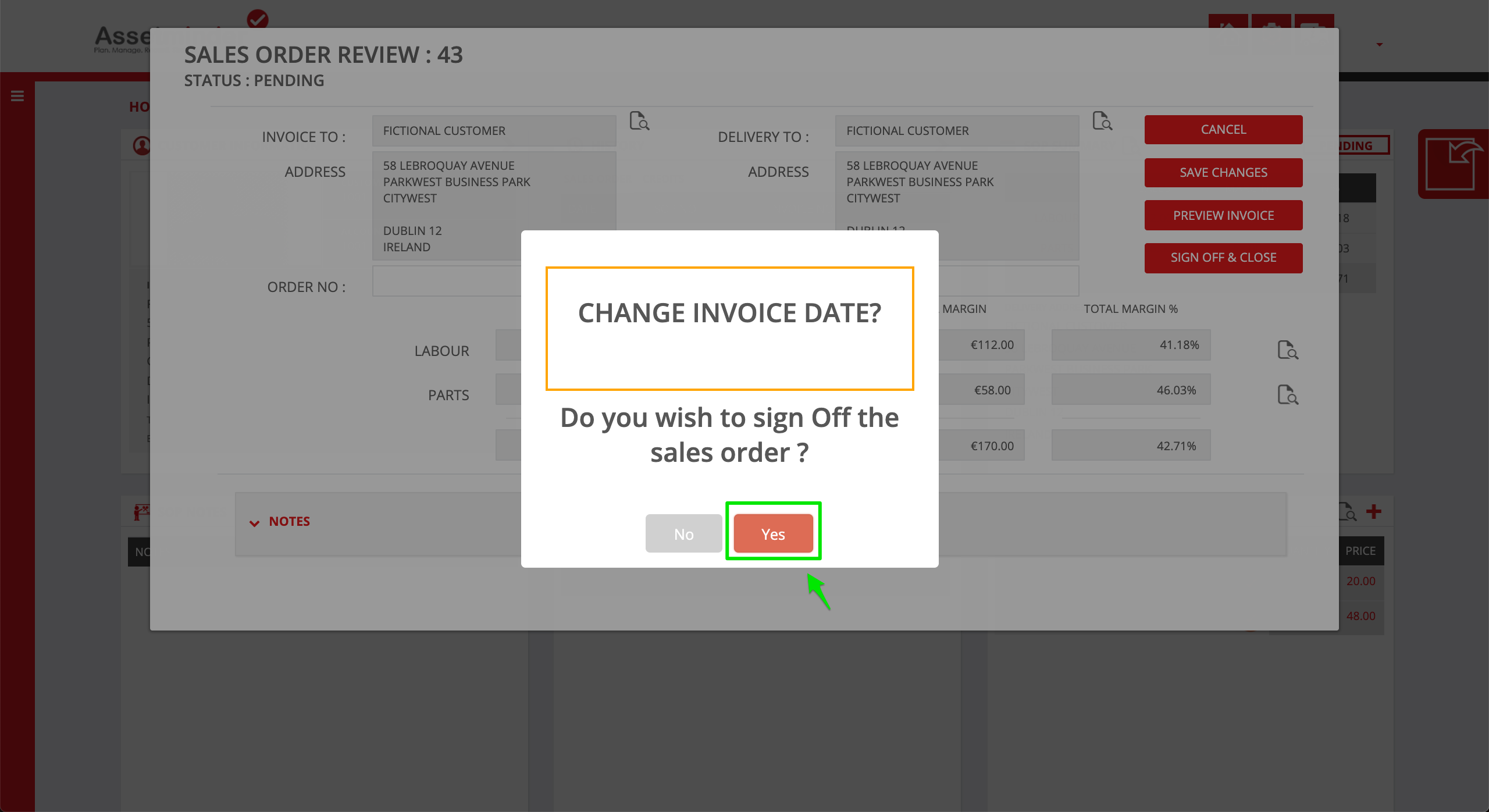 22. The invoice can then be printed or emailed to the client