1. Click Purchasing on the home screen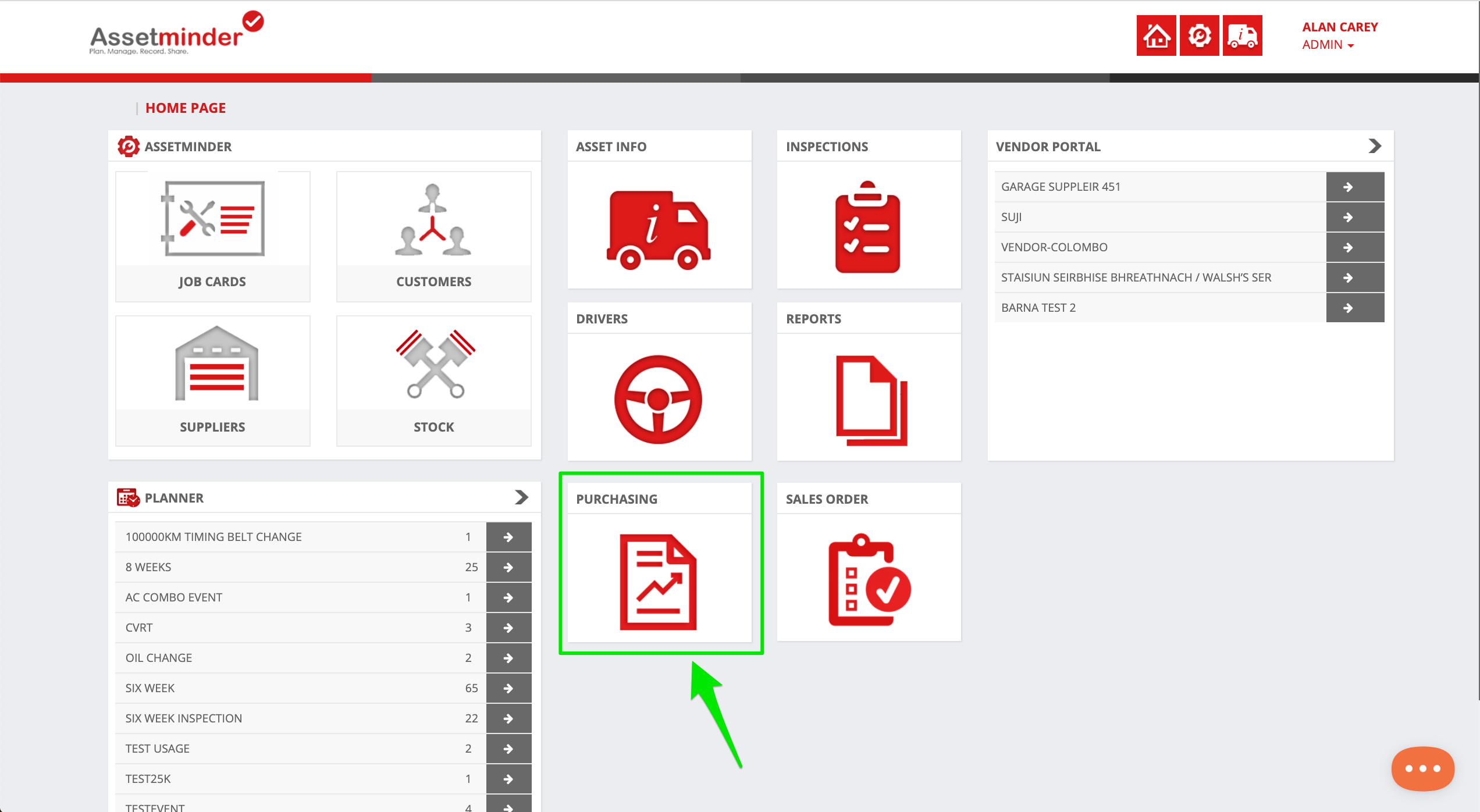 2. Click New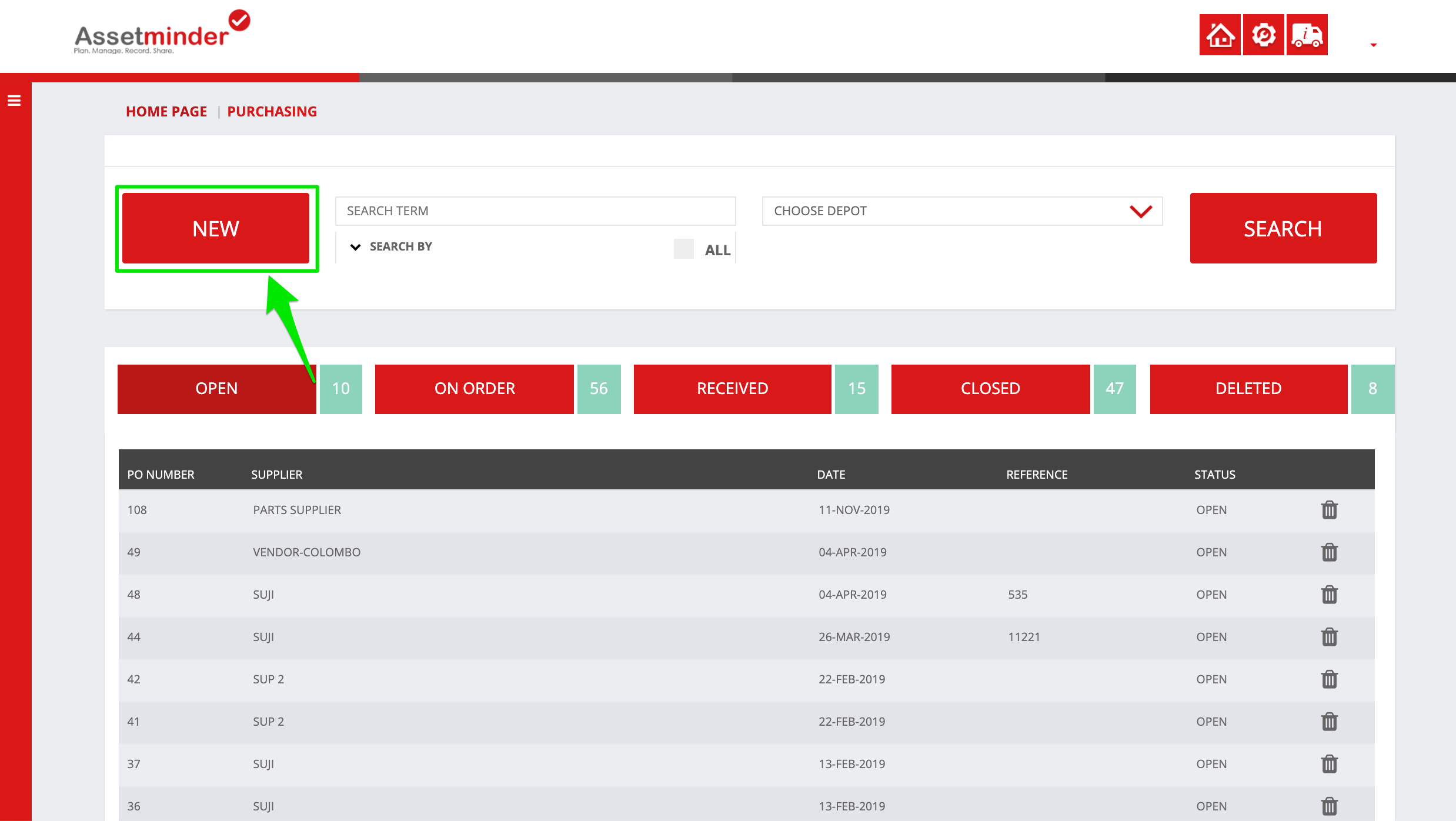 3. Select the Supplier from the dropdown menu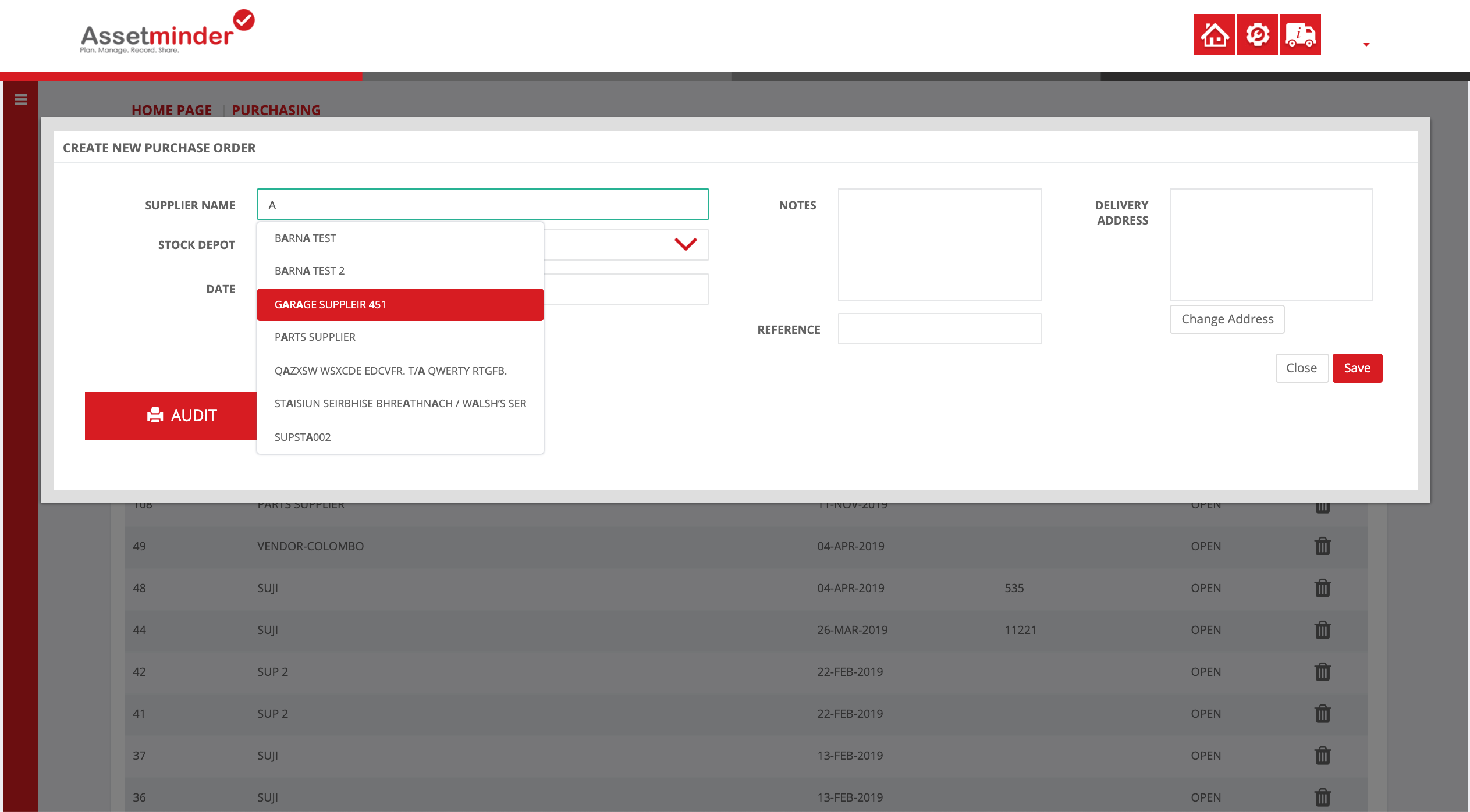 4. Select the Delivery Depot and Address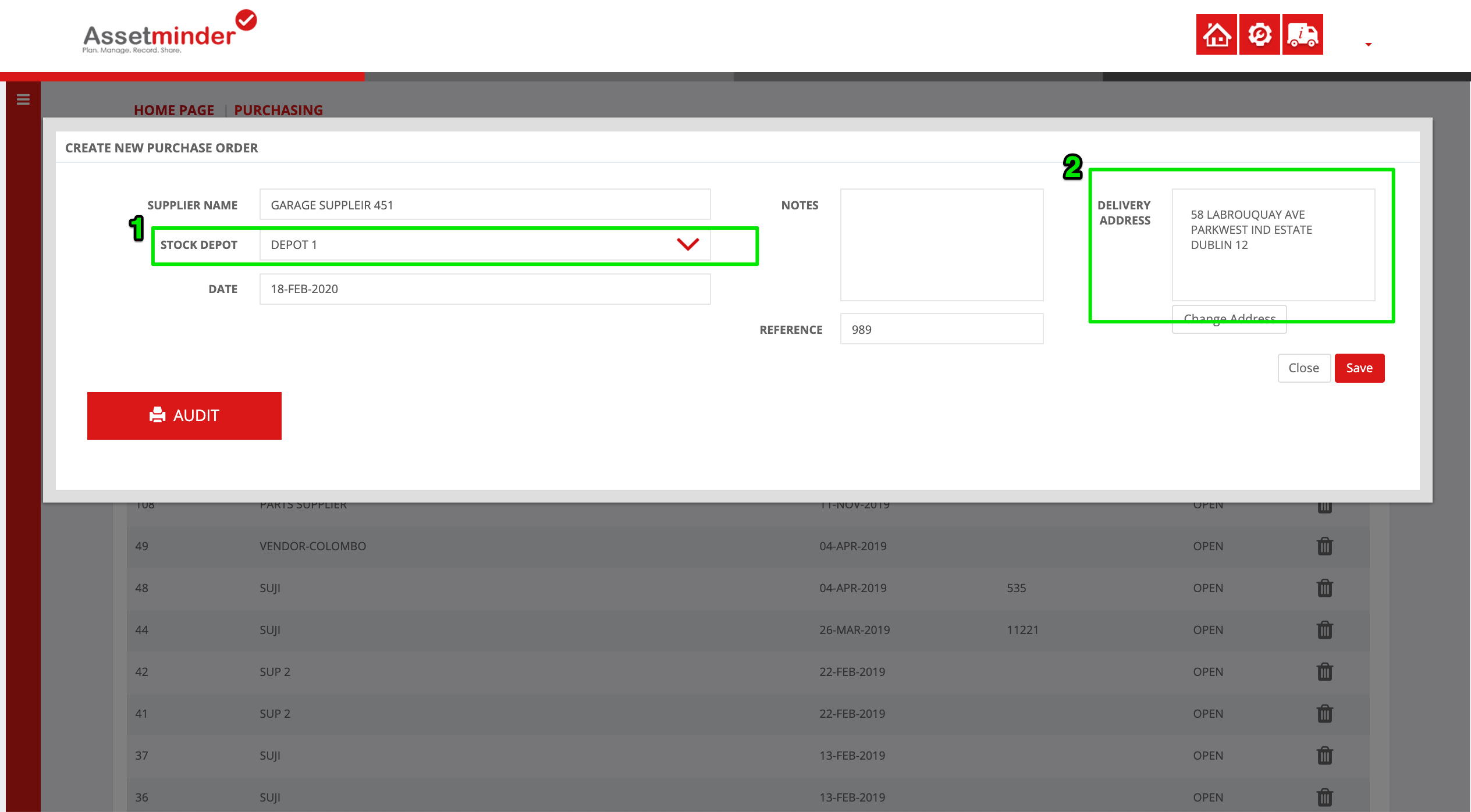 5. Click Save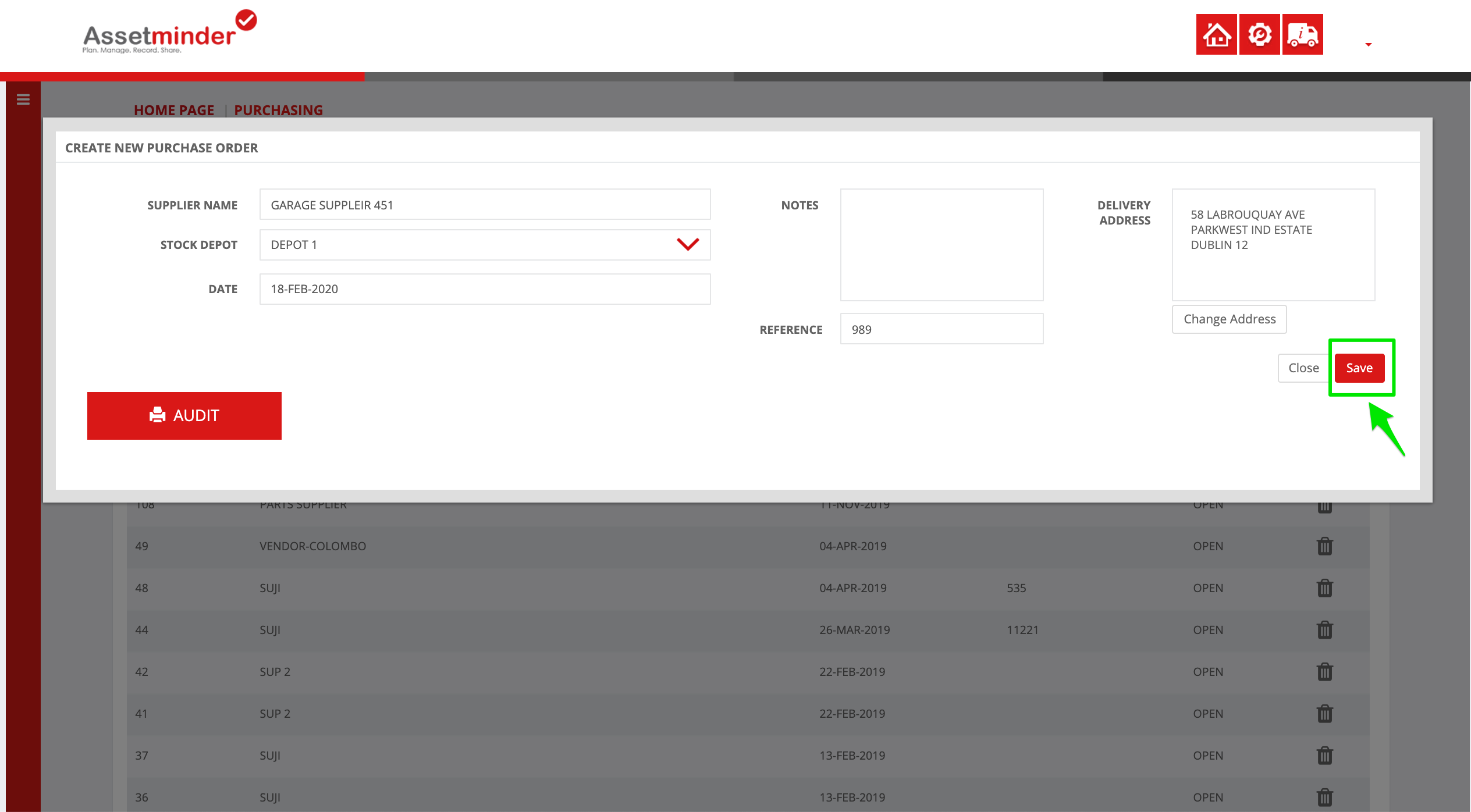 6. Click Add Part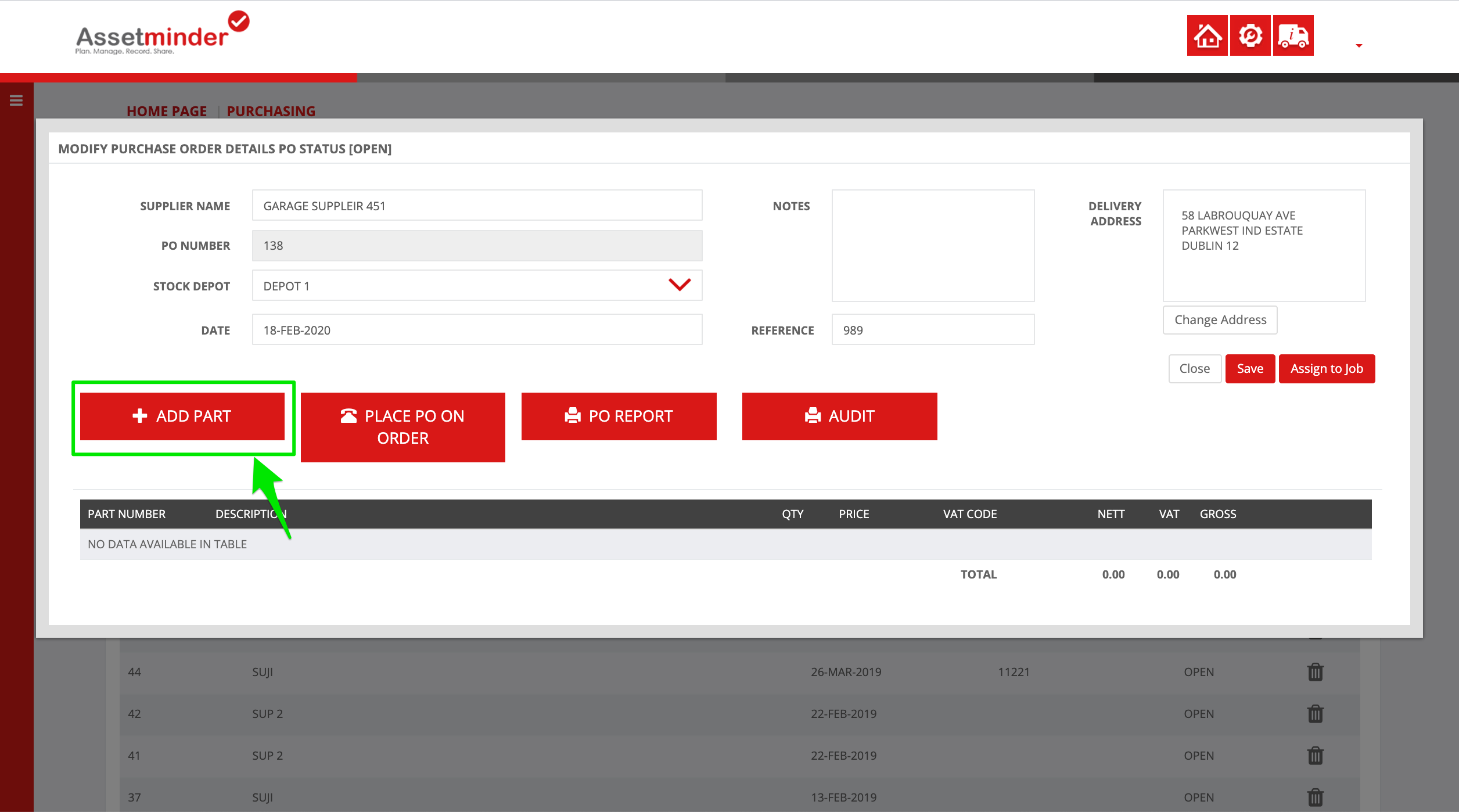 7. Type in the part number. Part description, tax code, and unit cost automatically populate when the part is selected.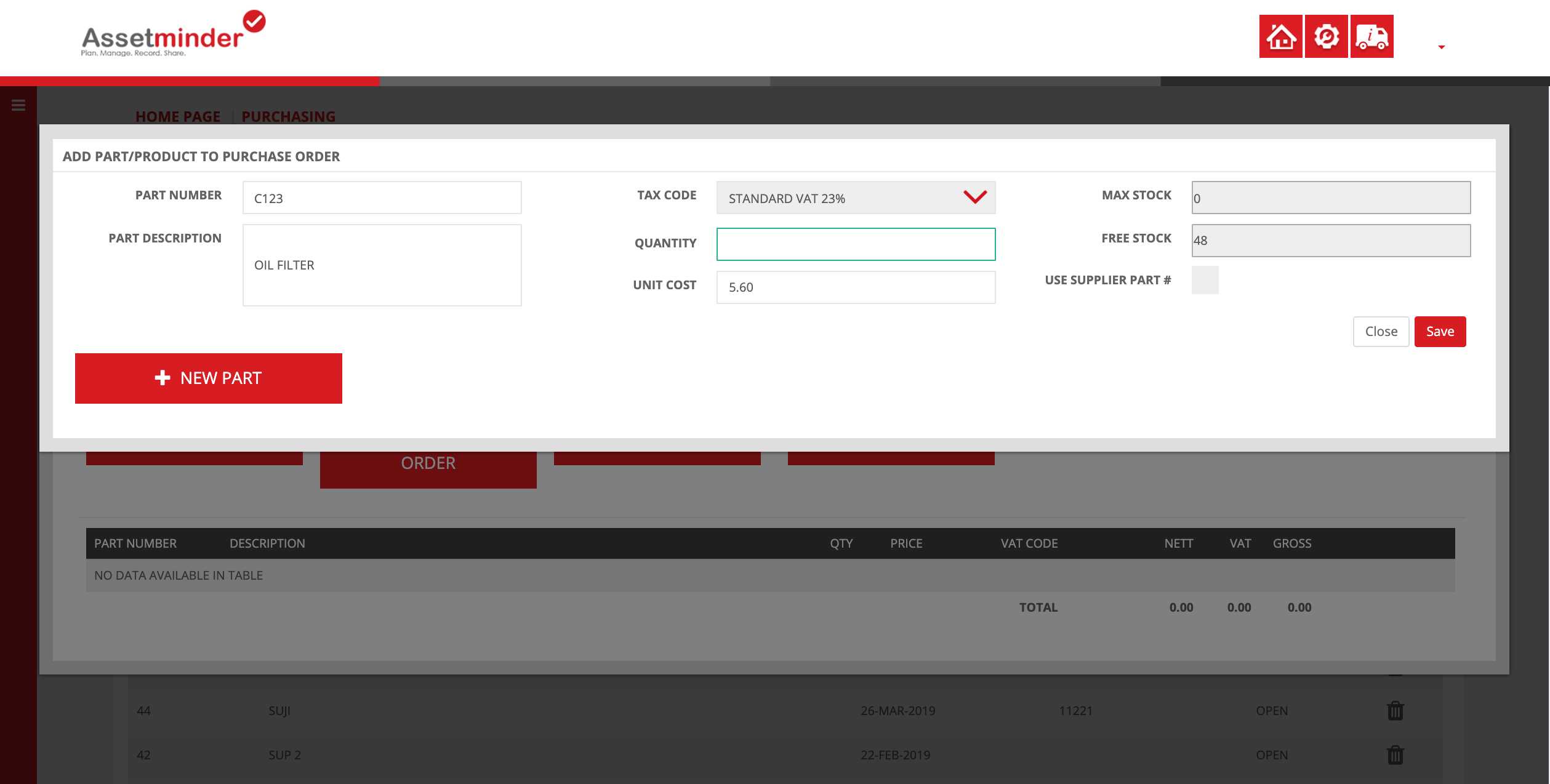 8. Add in the Quantity required

9. Different suppliers may have different part numbers for the same part. Check the Use Supplier Part # checkbox to put the supplier part number on the form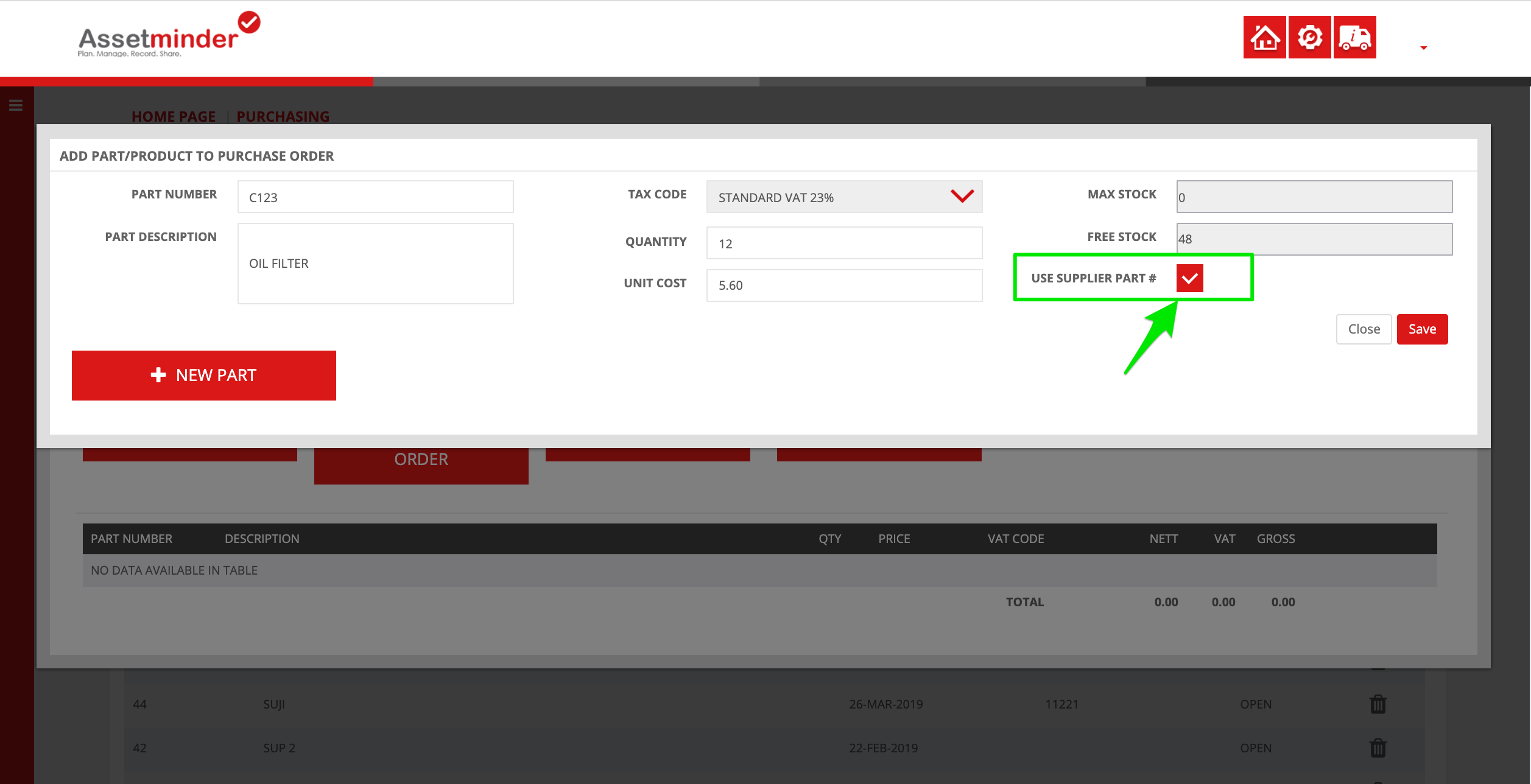 10. Click Save and the part is now added to the PO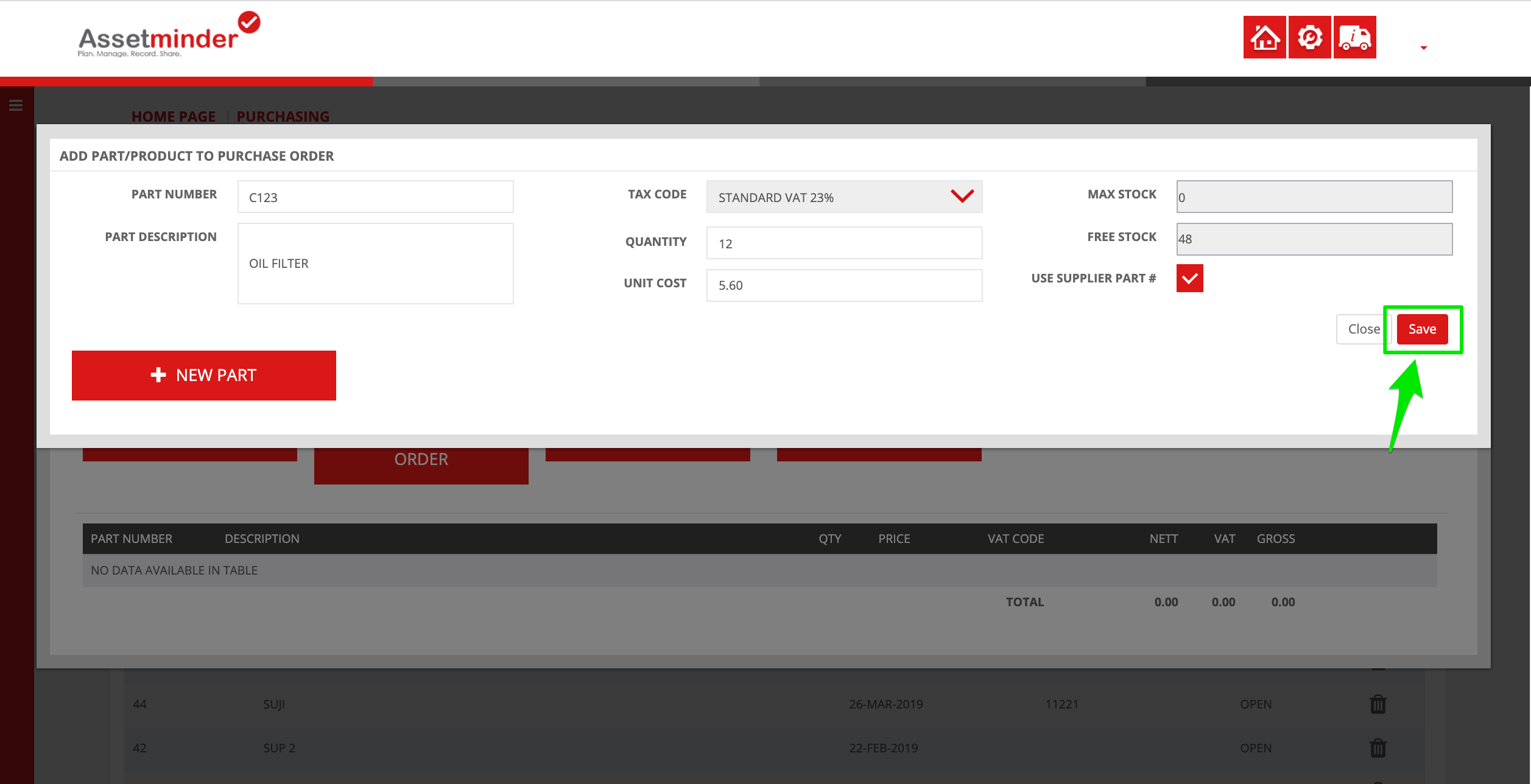 11. Repeat the process for all parts required from this vendor. If the part does not exist in the system, click the New Part button to create a new part record on the fly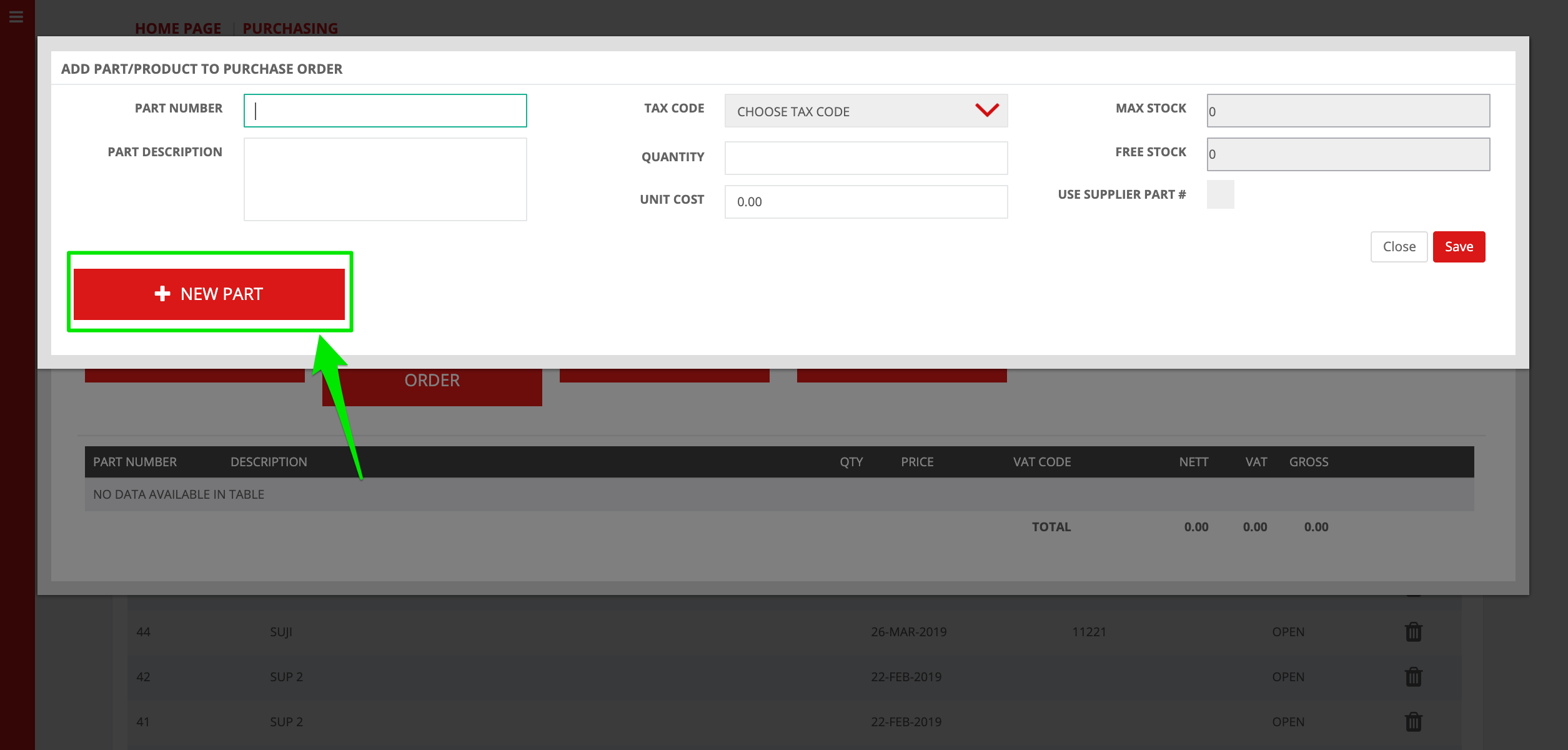 12. Verify all the details on the purchase order are correct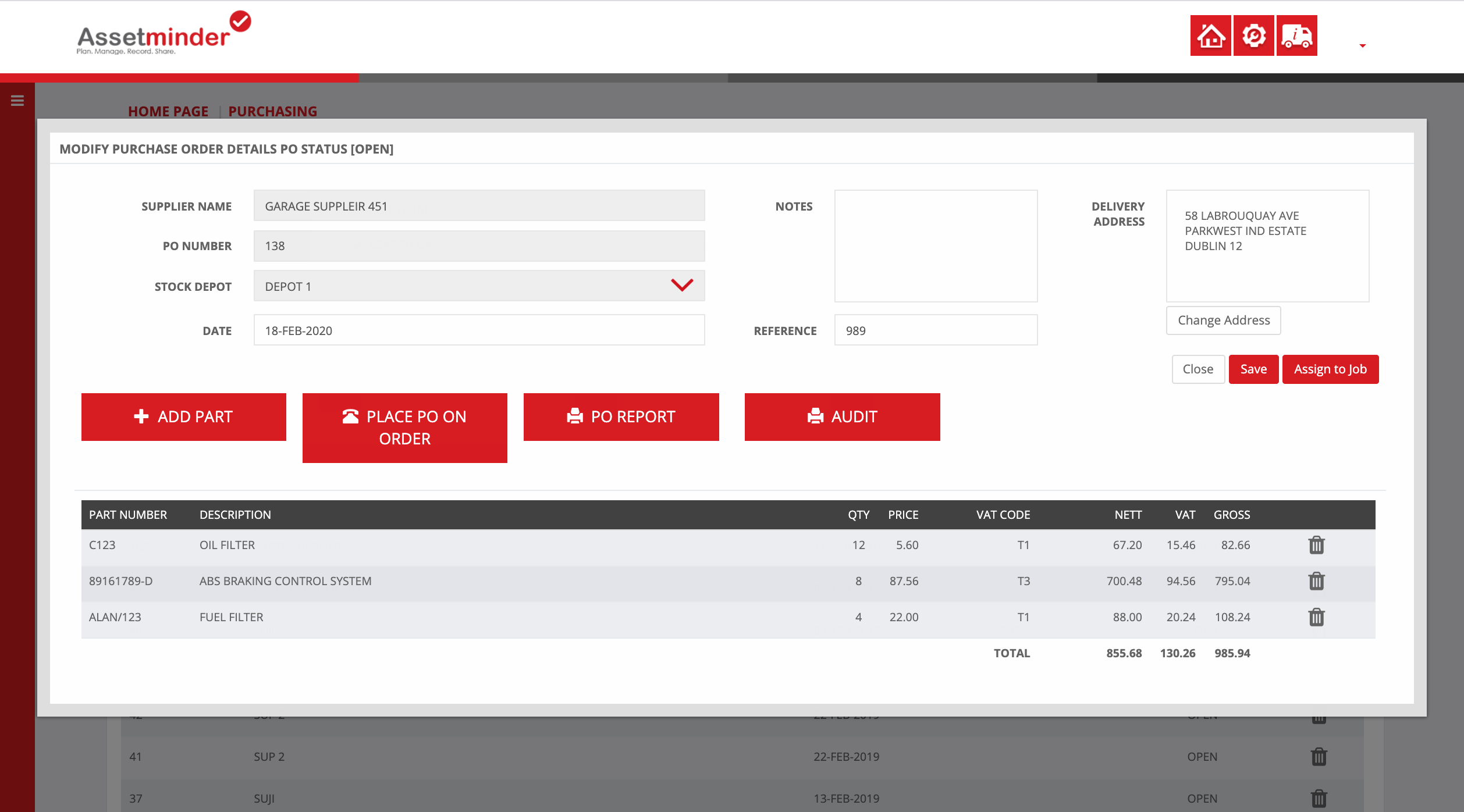 13. The system assumes the purchase order is required to replenish storeroom stock. If the purchase order is required for a particular job, it can be linked by clicking Assign to Job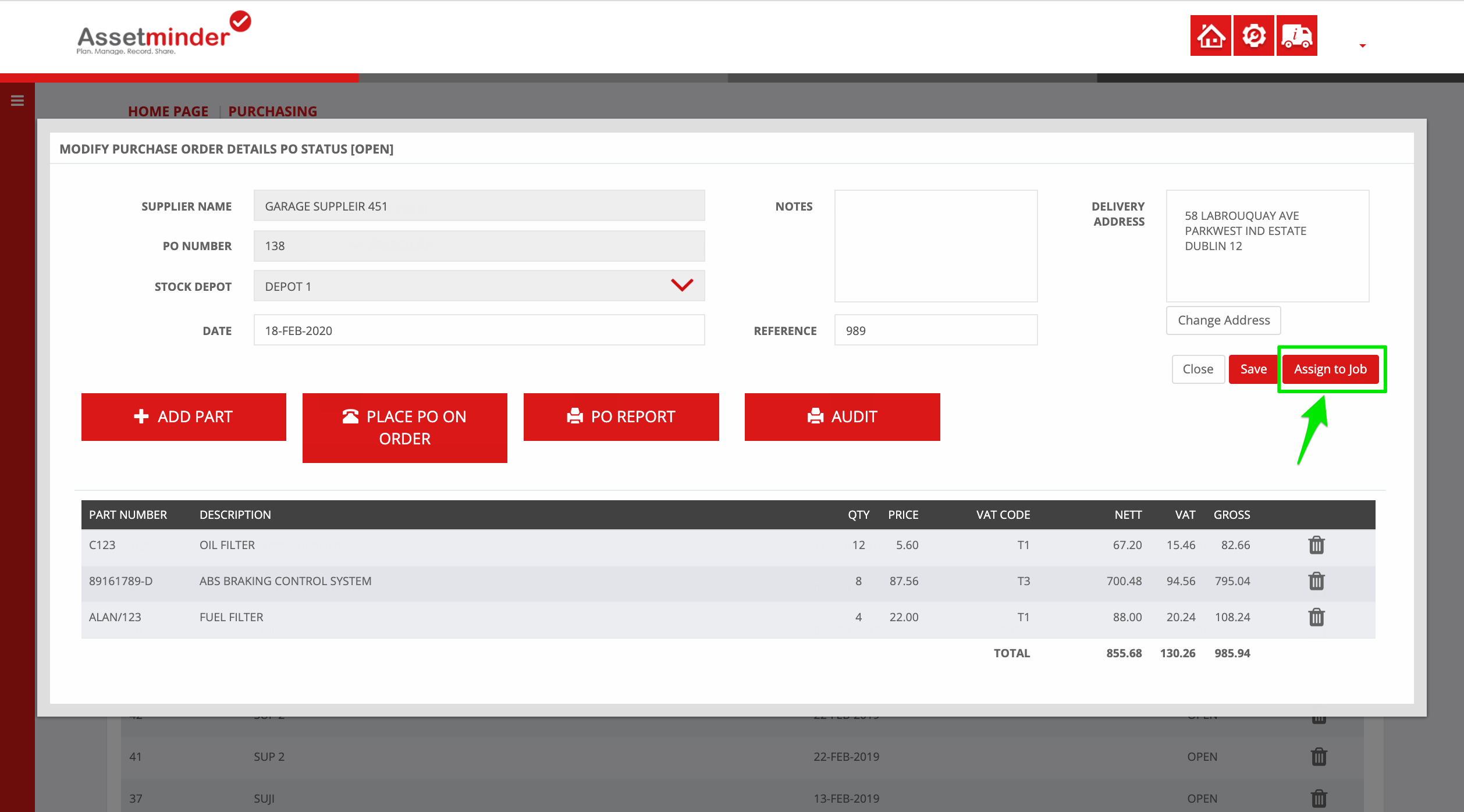 14. Click Place PO on Order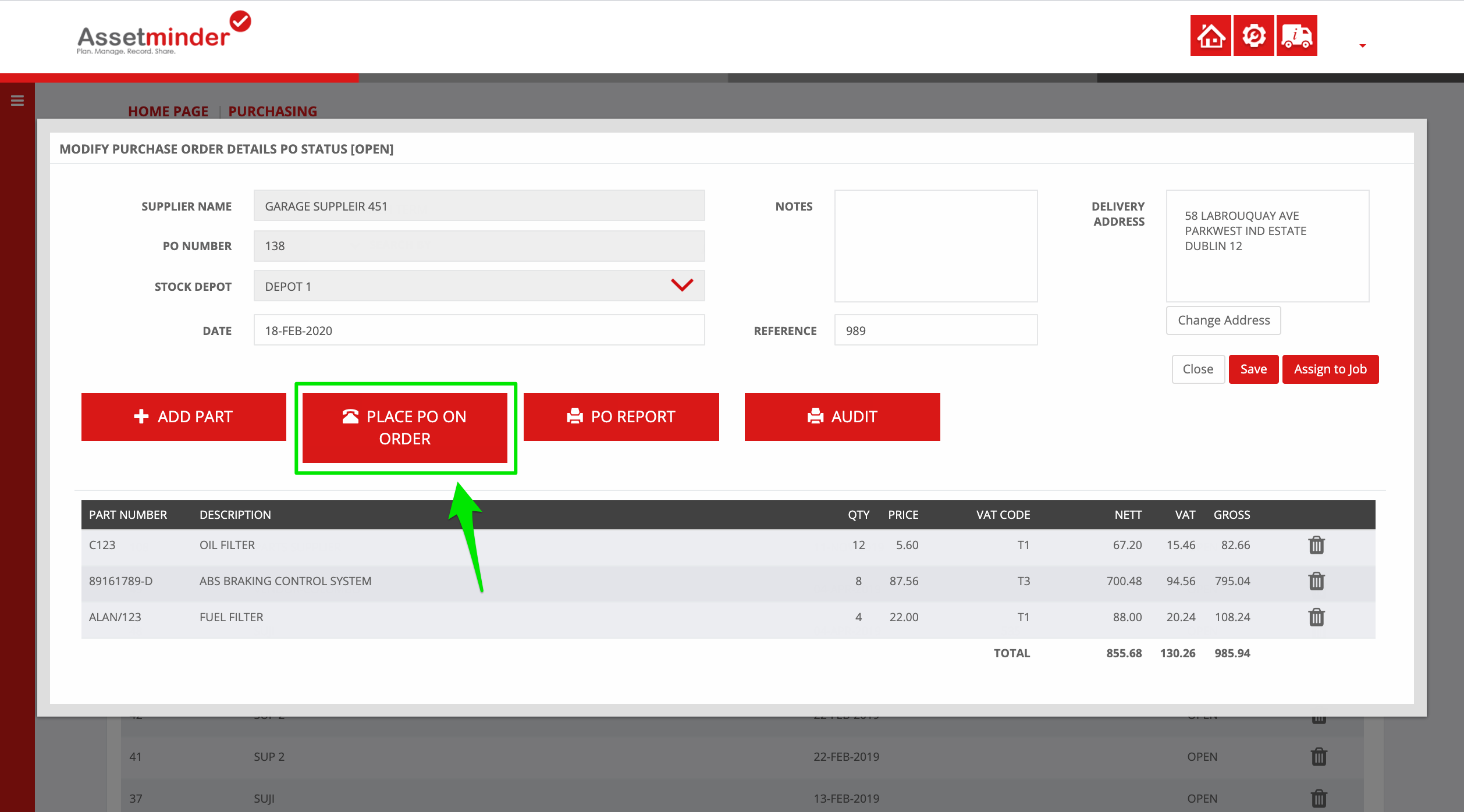 15. The purchase order now sits in the On Order purchasing queue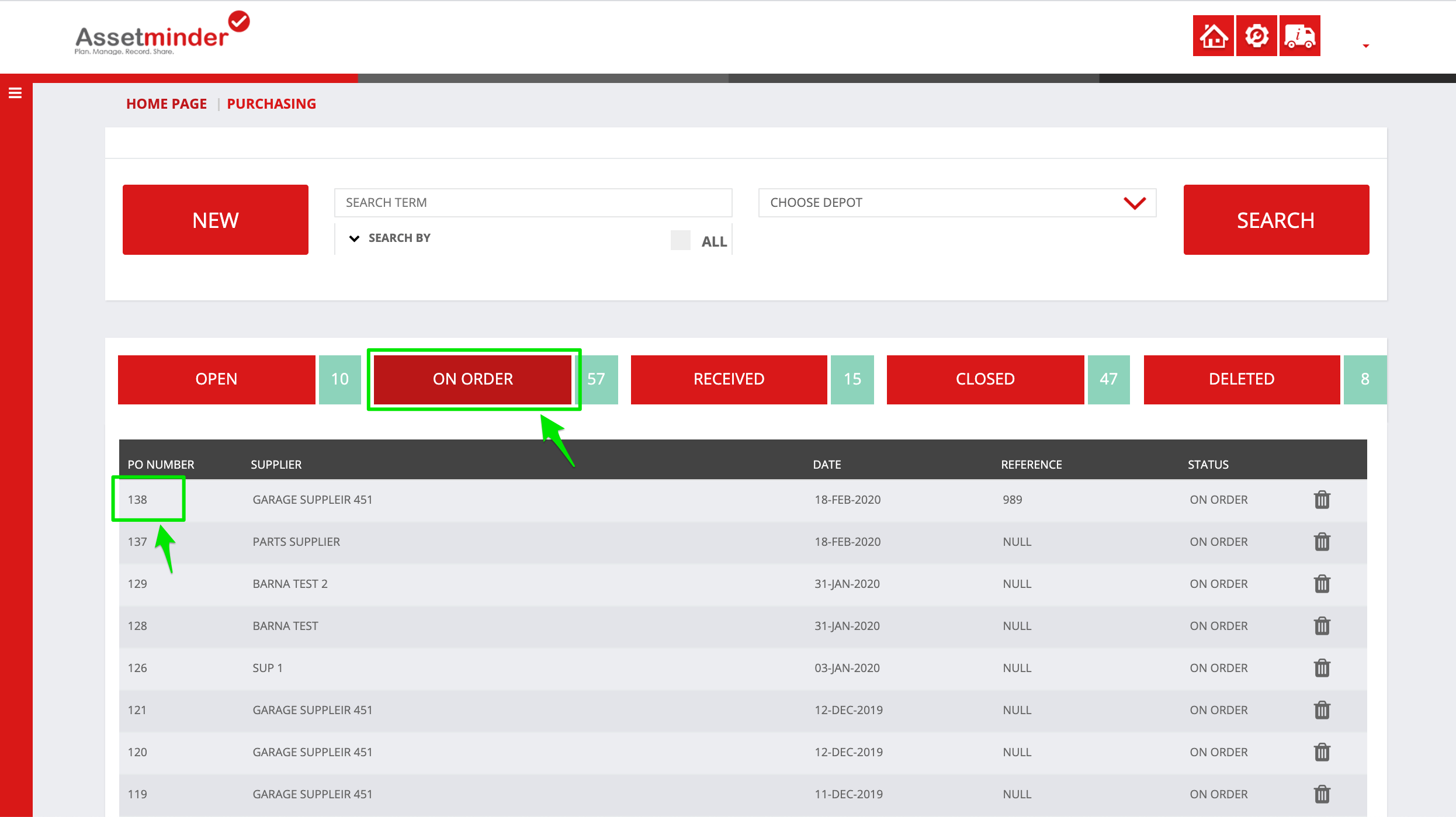 16. Next step is to receive parts against the PO.