Prerequisites before completing this procedure
Procedure
1. Open the job card and click the Purchase Order icon on the left-hand side of the job card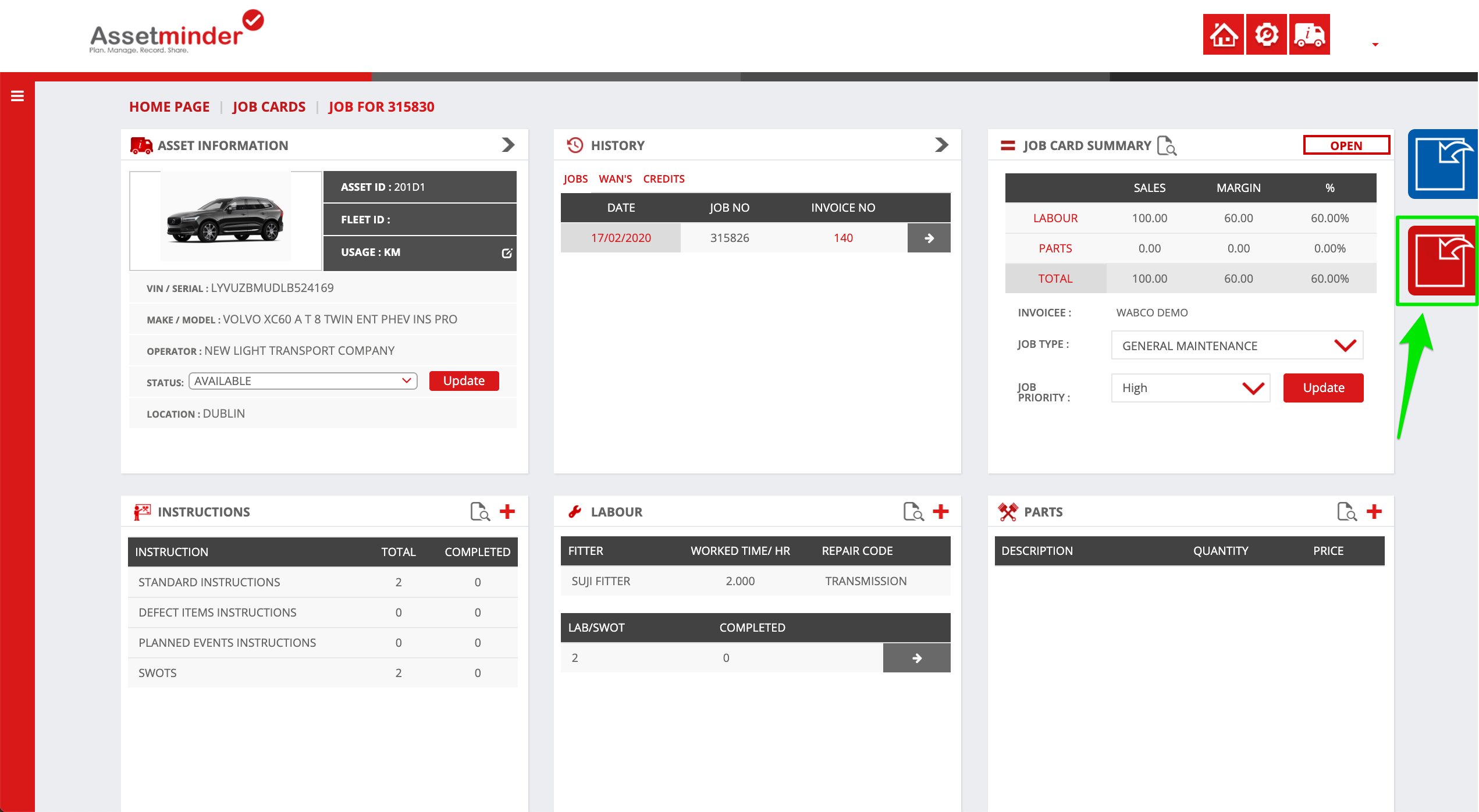 2. The popup details any existing POs against this job card. Click the add new icon to create a new Purchase Order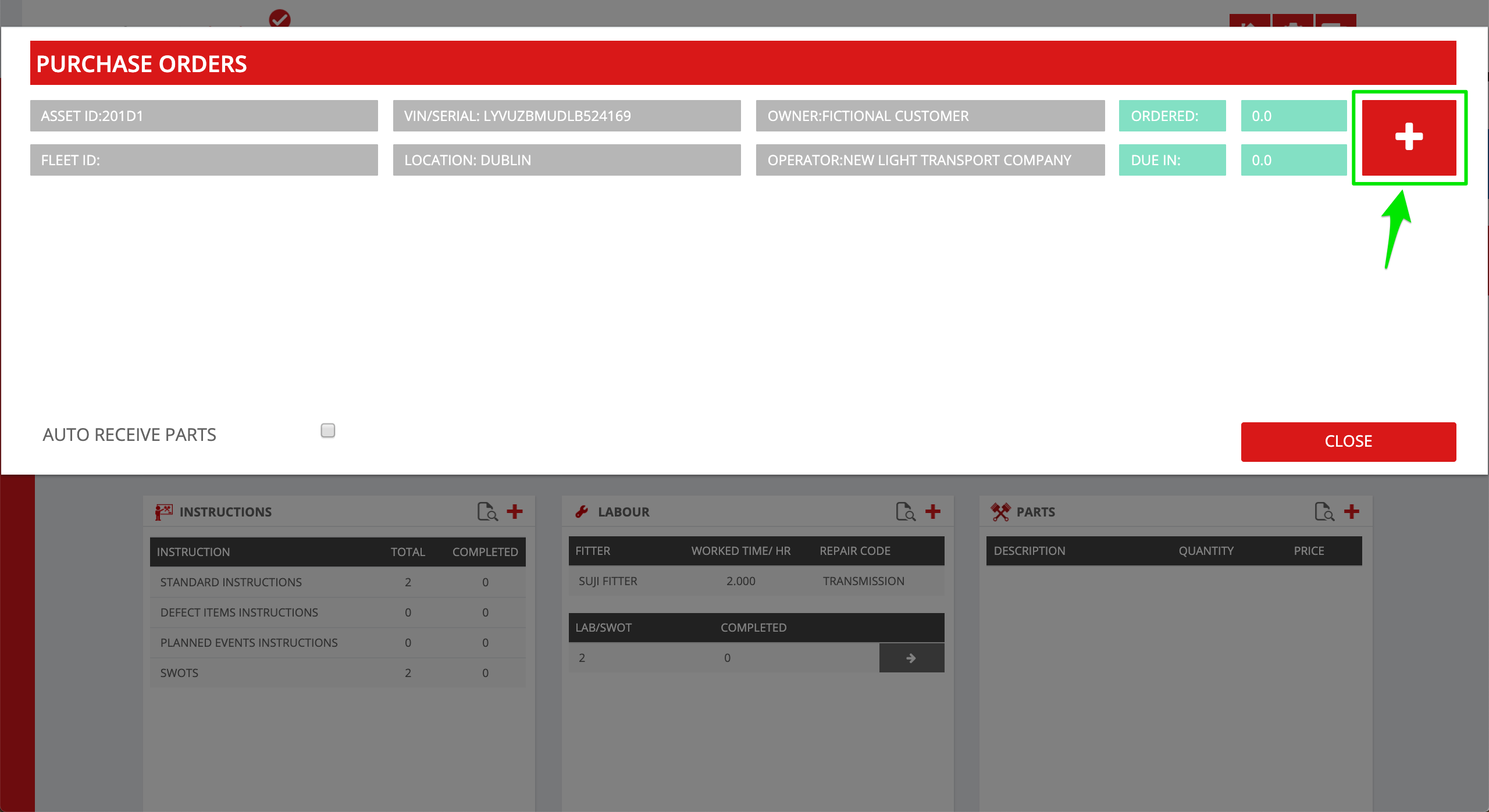 3. Search for the supplier in the supplier list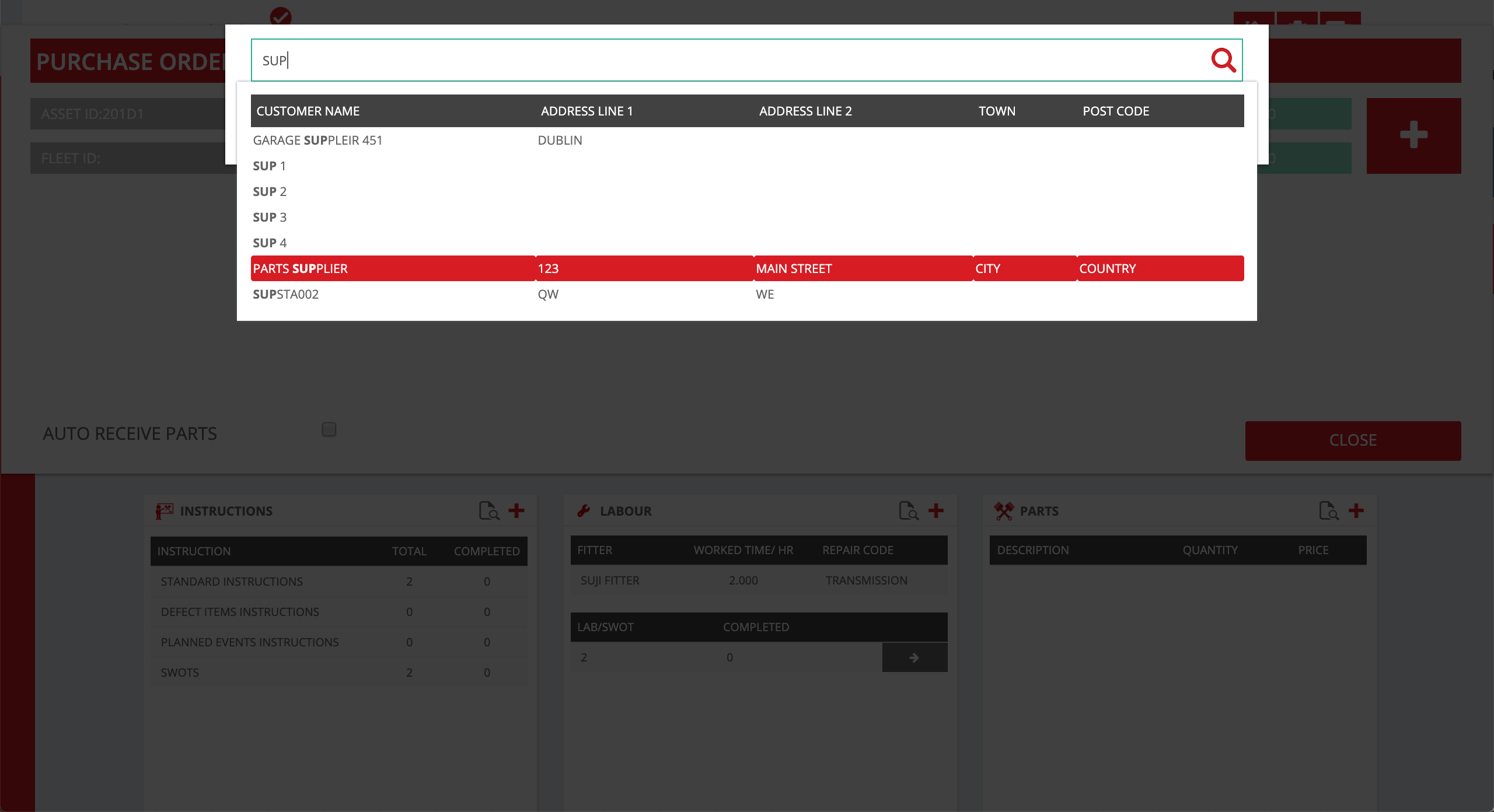 4. Next step is to add the required parts to the purchase order. Click Add New Part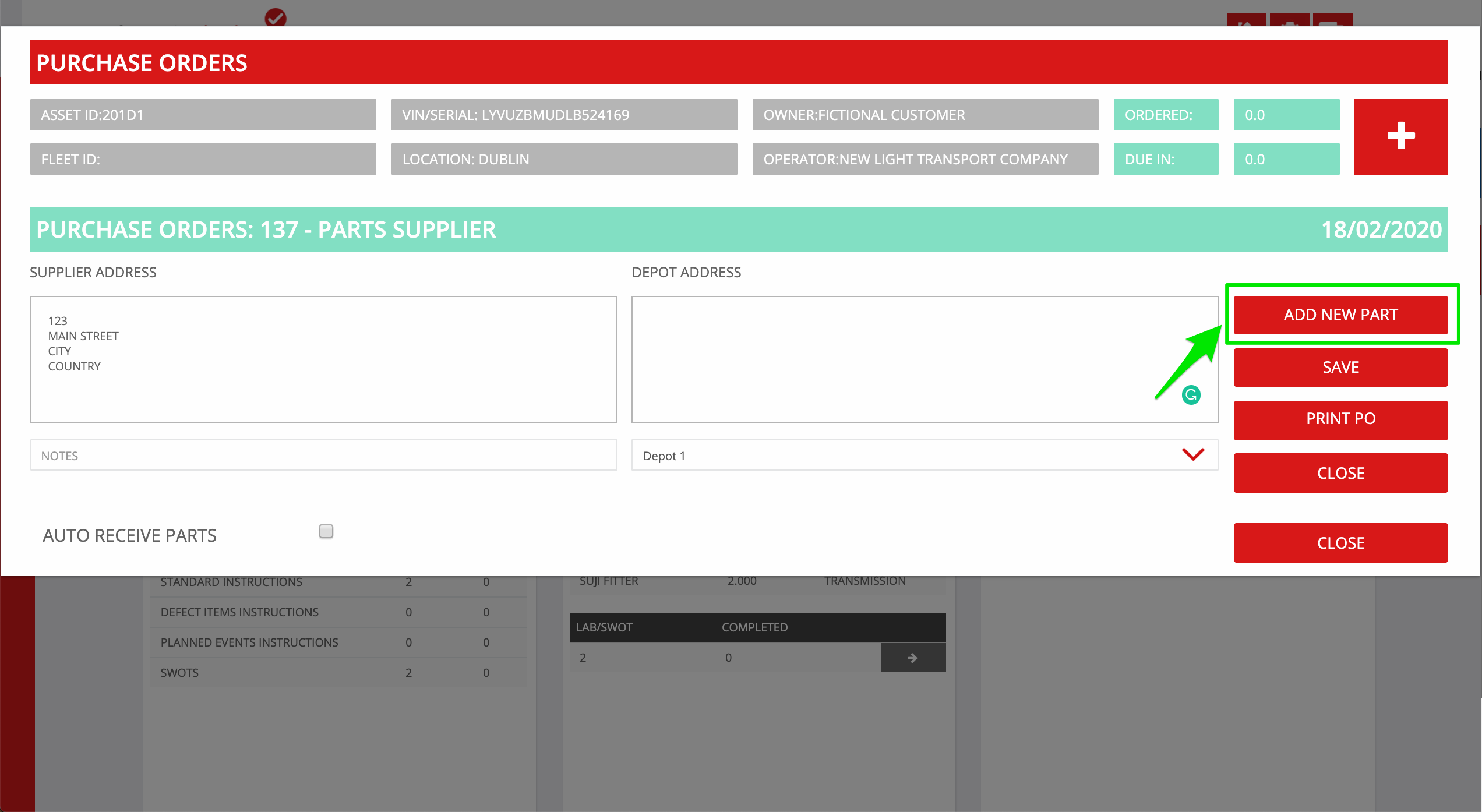 5. Search for the part in the system.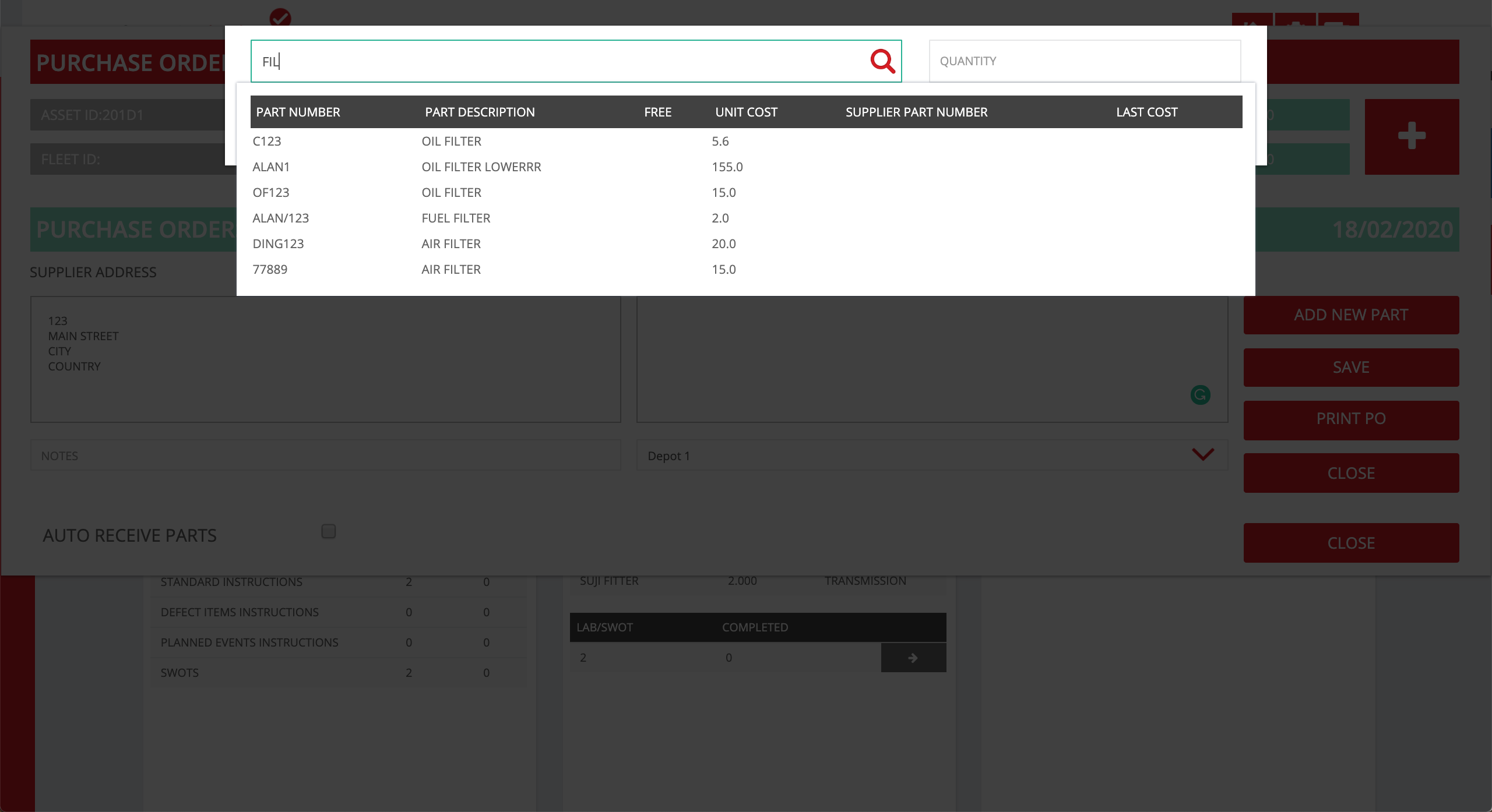 Note:- If the part does not exist, a new part record must be created
6. Add the required quantity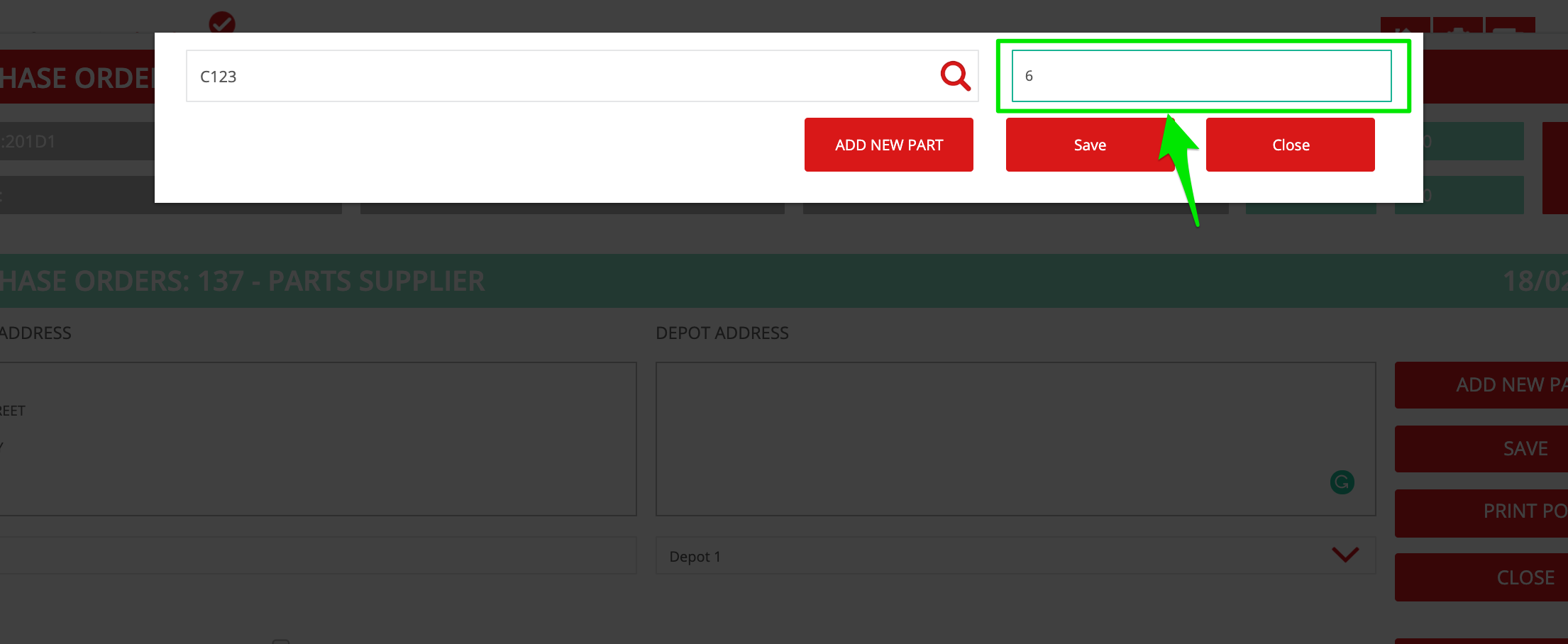 7. Click Save when done
8. Repeat to add all required parts to the purchase order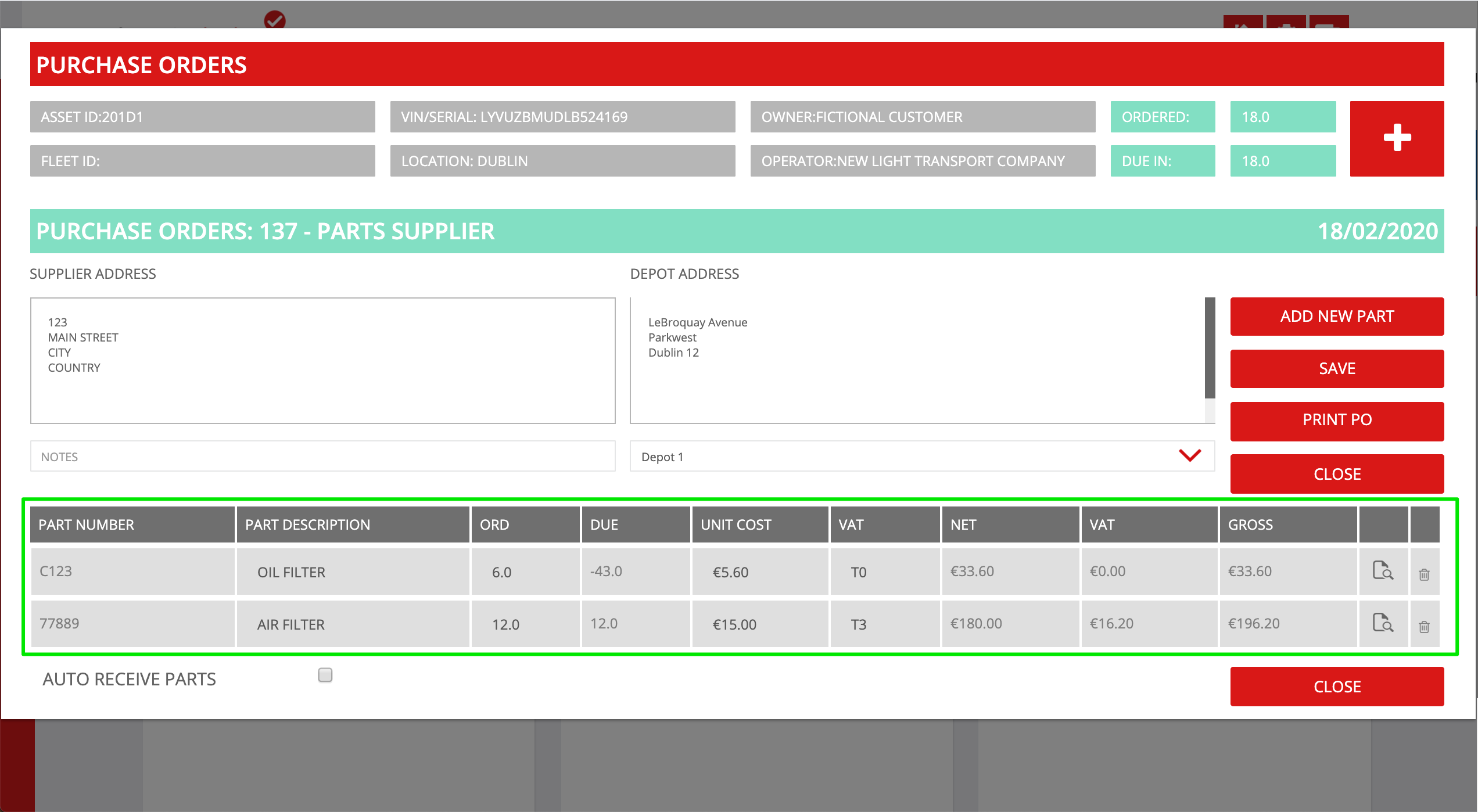 9. Add/modify the Depot Address if needed. This is the delivery address for the parts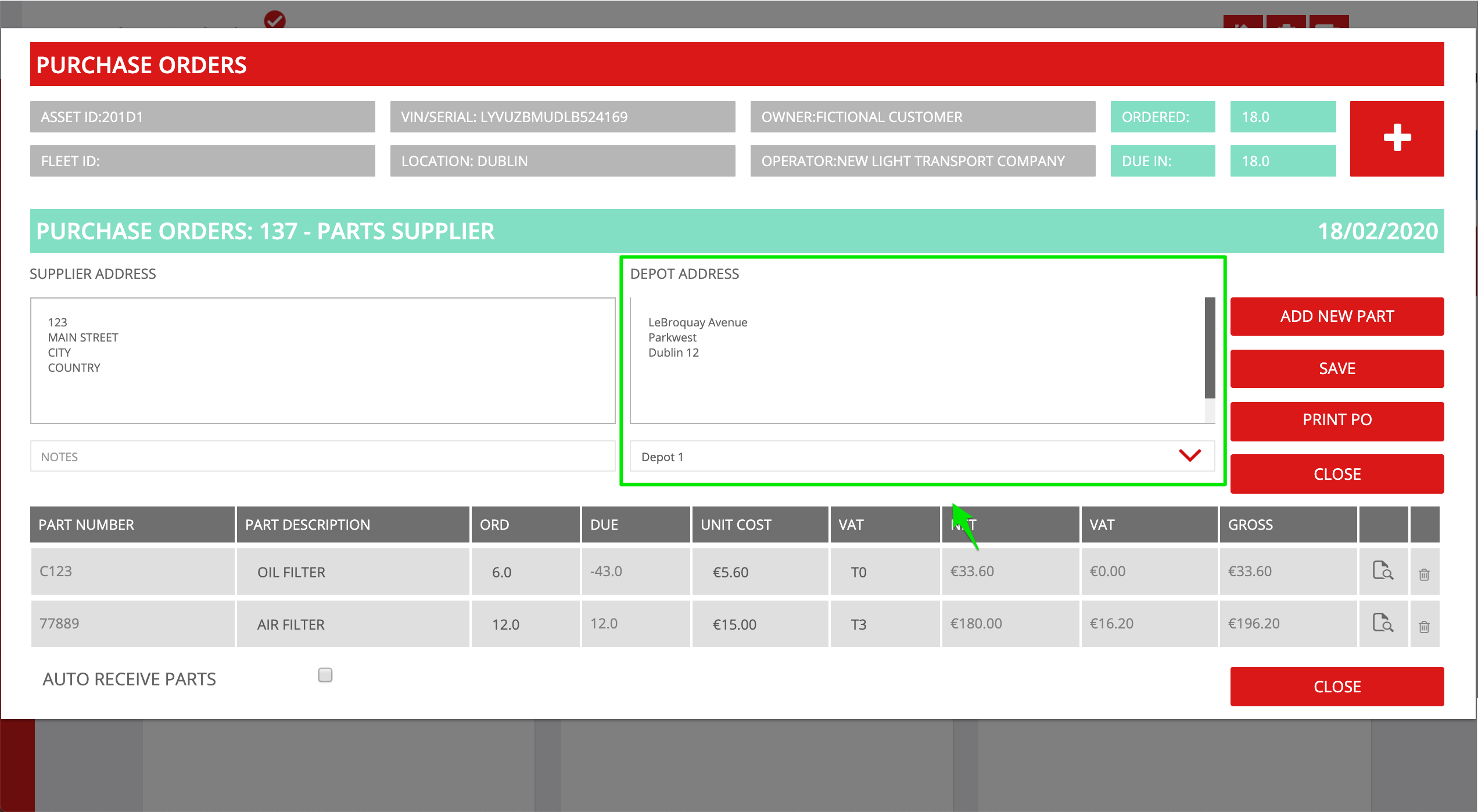 10. Click Save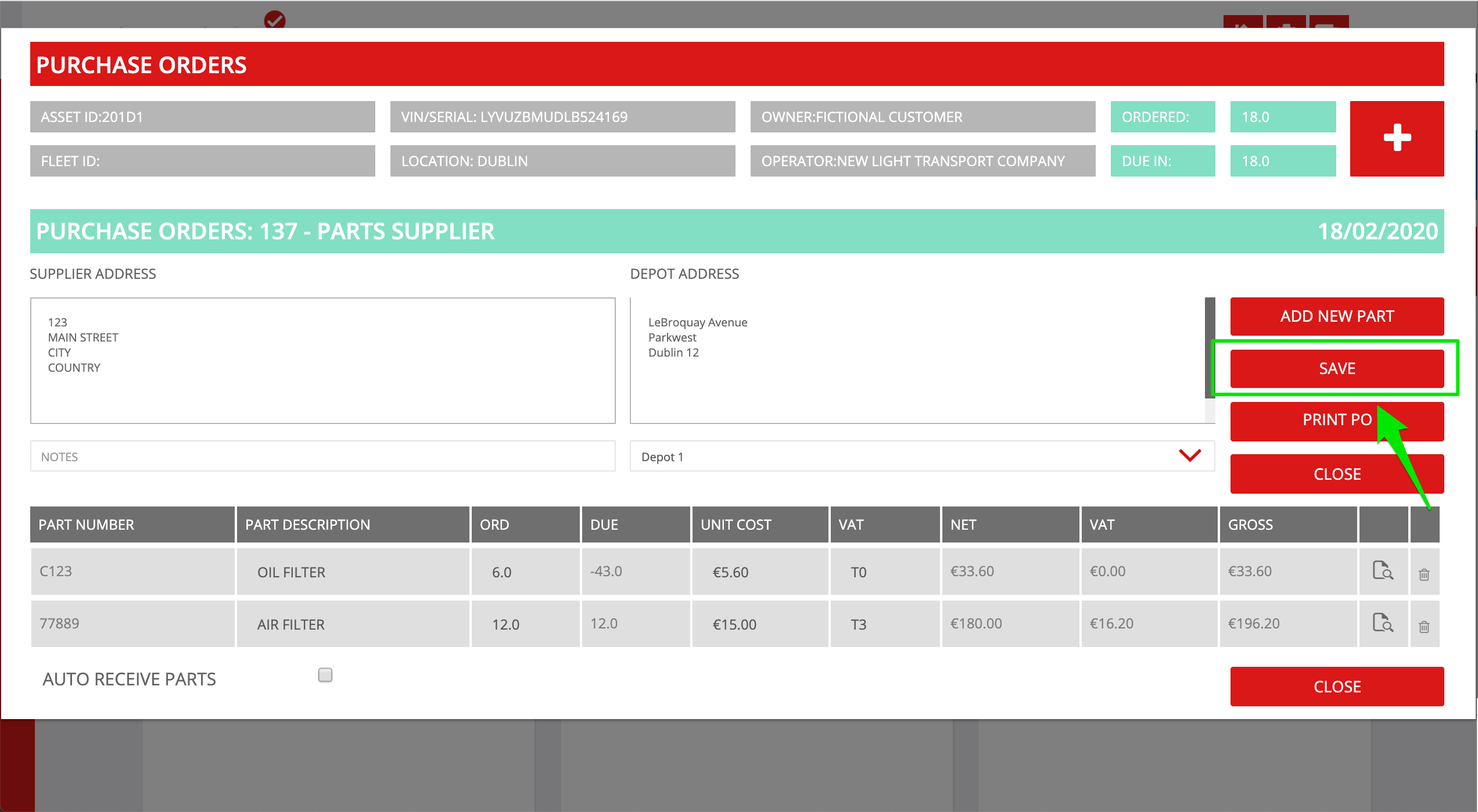 11. For organisations using Assetminder standalone, the PO can be printed out and sent to the vendor. For those with an integration to an ERP, the PO will be pulled across during the next sync. Click Close when done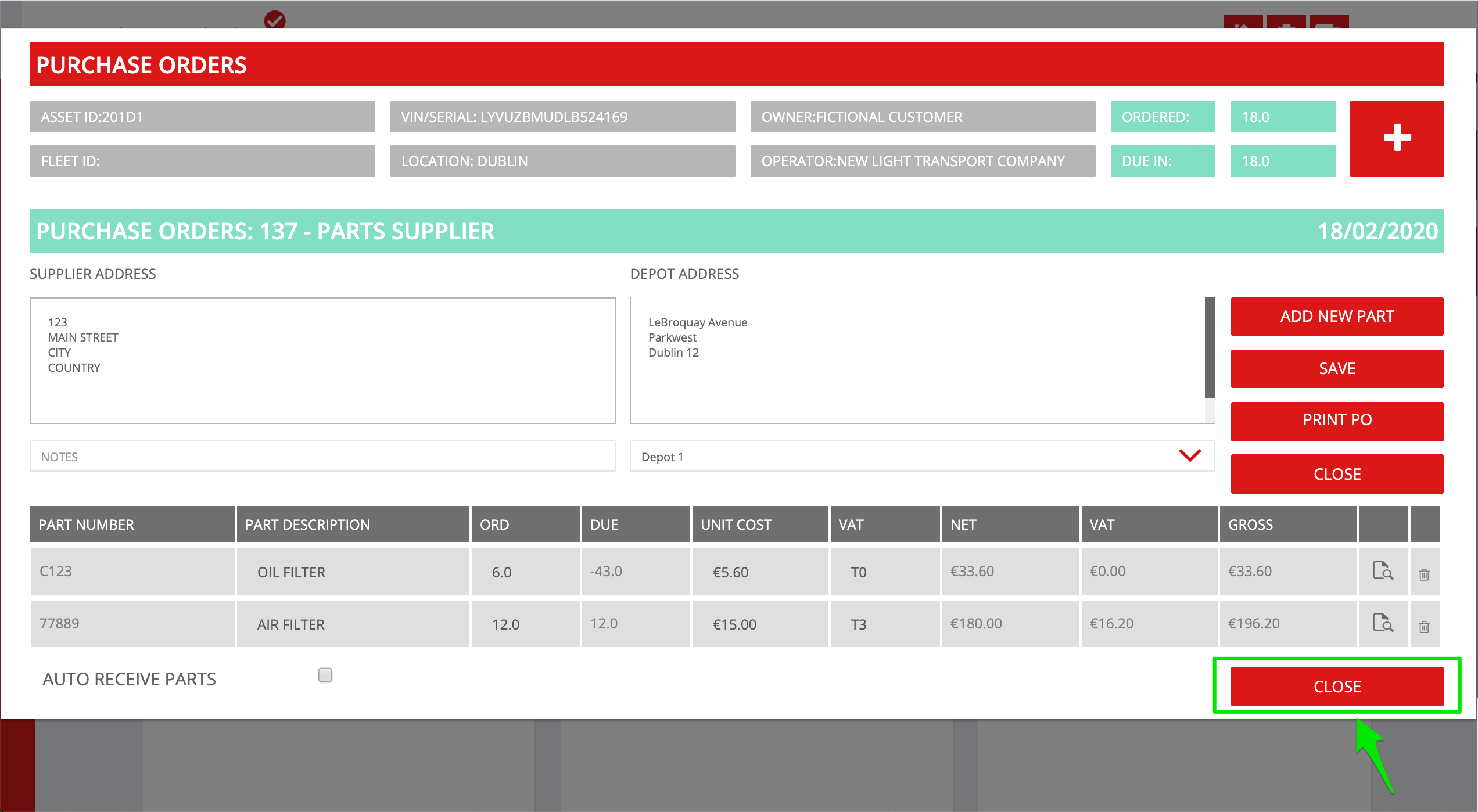 12. The purchase order is now complete and sits in the On Order queue in the Purchasing Screen.