When you get your vehicle repaired there is almost always some sort of labor charge associated with the job. Customer may be charged different rates depending on a number of factors:
Day of repair (Peak, evening, or weekend rates may be higher)
The work may required very skilled labour
Discounted rates may be given to key clients
1. To add a new labour rate, click the Administrator Settings icon on the home screen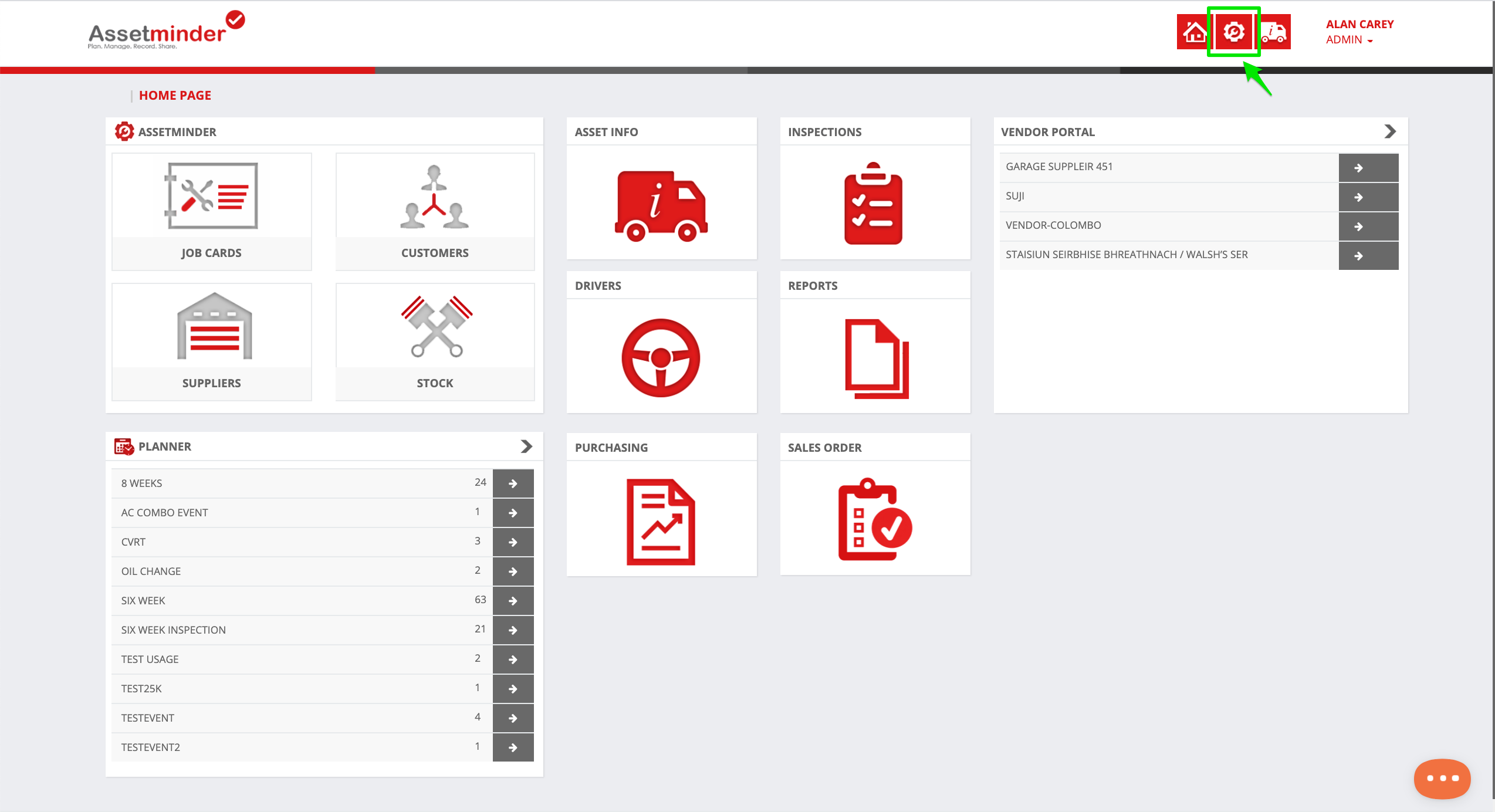 2. Click Jobs & Parts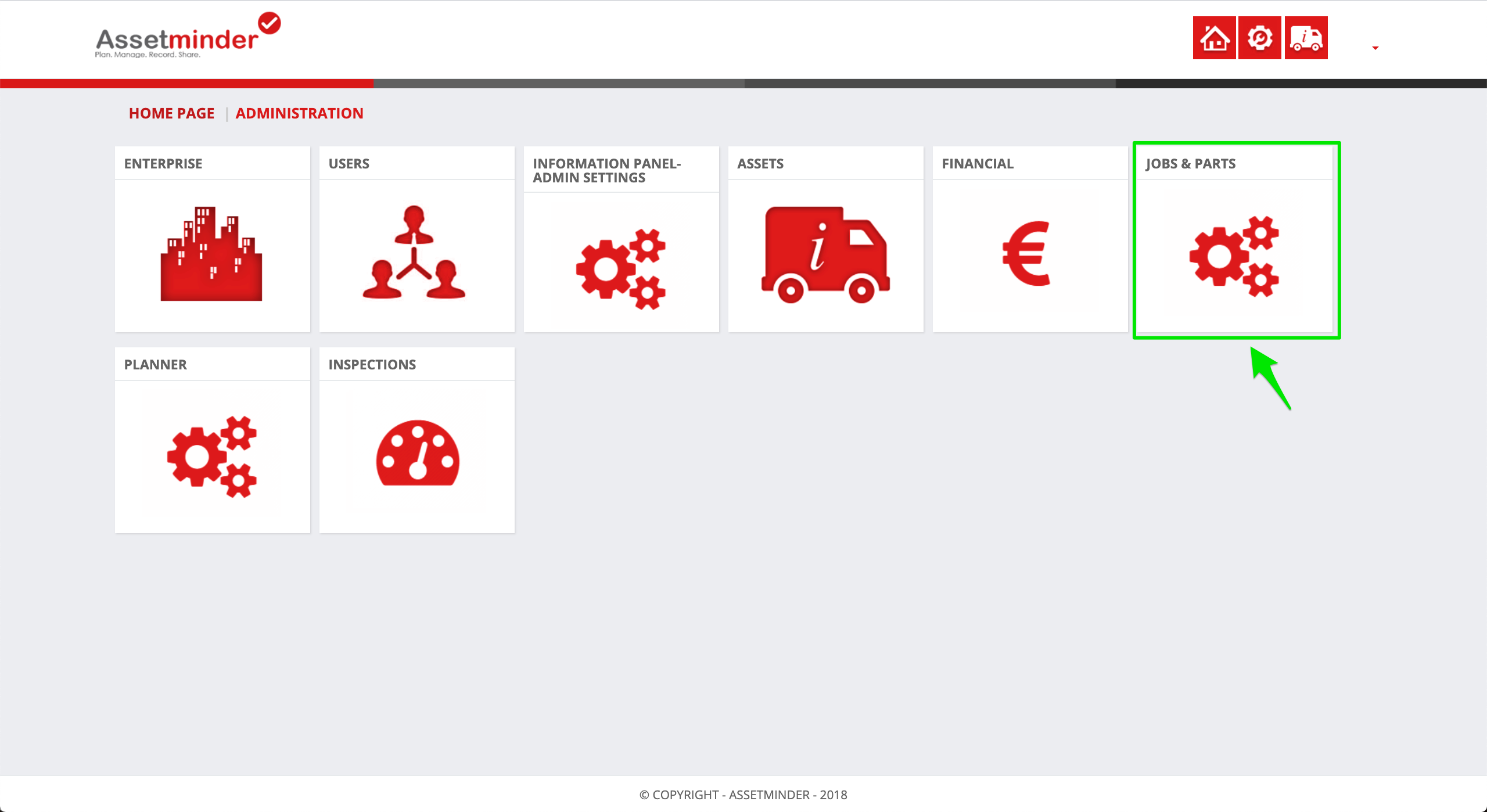 3. Click Labour Rates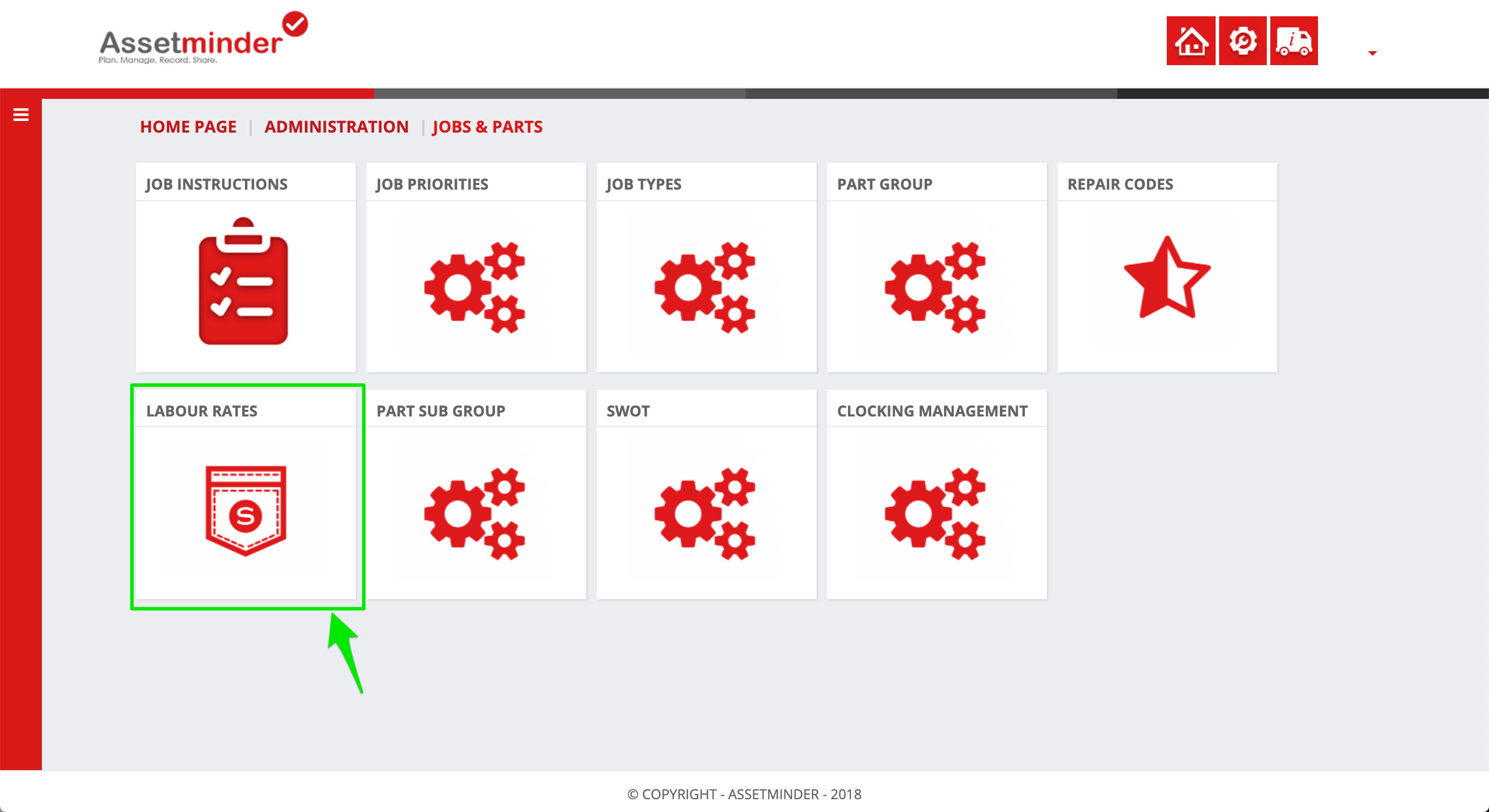 4. Click New Labour Rate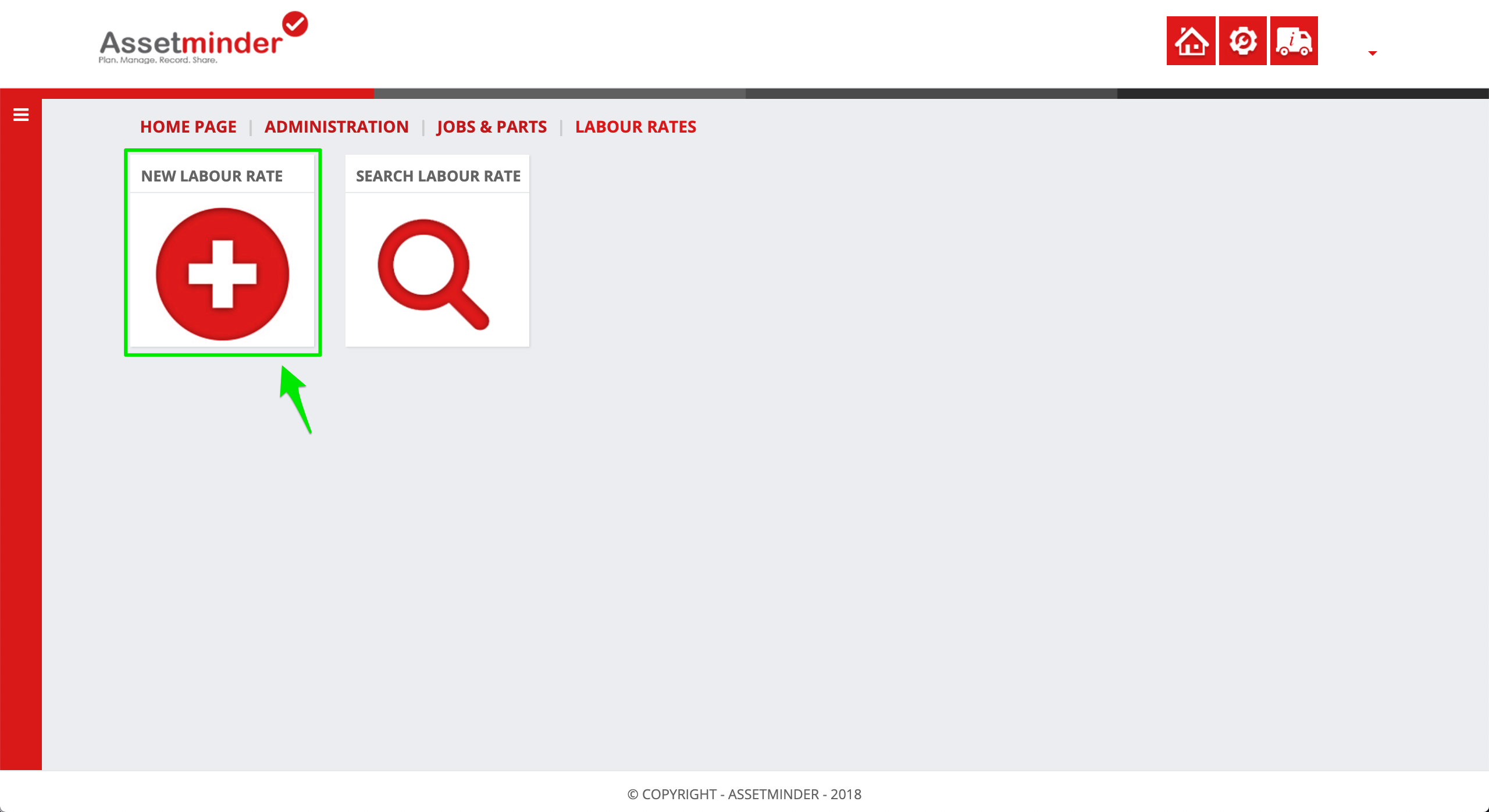 5. Click Show All Labour Rates to view rates already configured in the system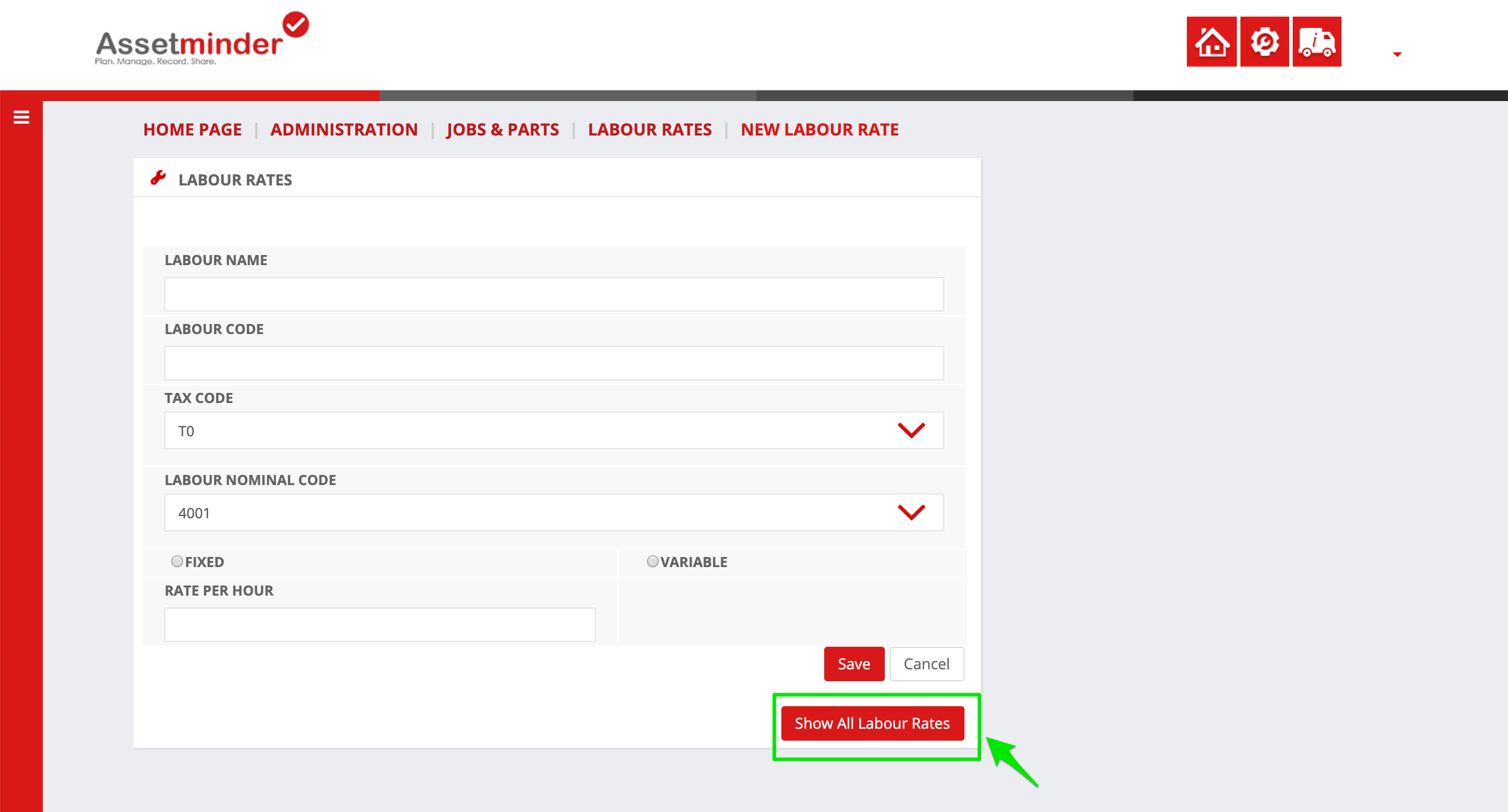 6. Fill in all the fields on the labour rate record.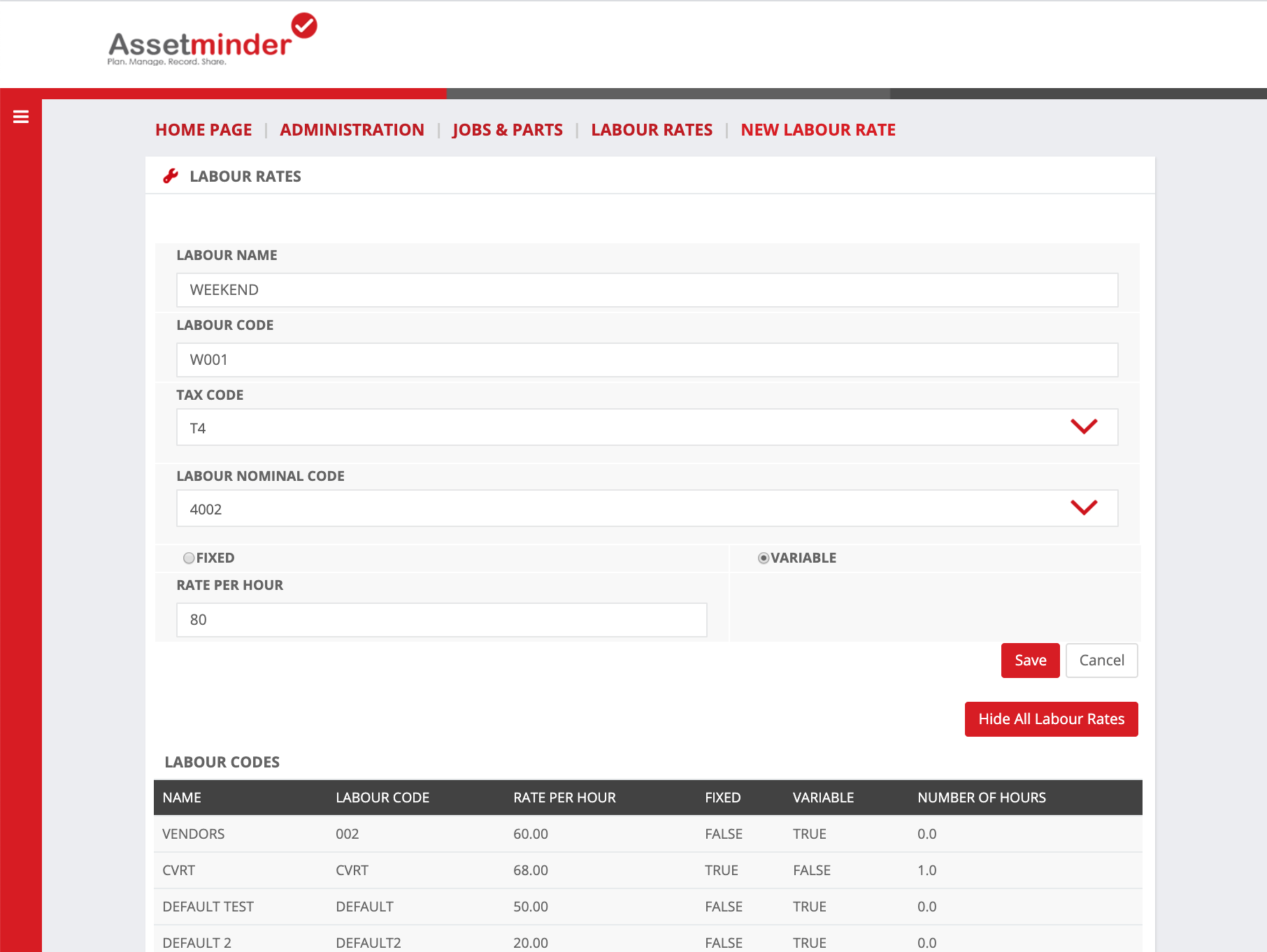 Tax code - rate of VAT added to the labour rate
Nominal code - are the unique reference numbers or accounting codes given to each nominal account for a business.
Fixed rate labour - the fixed cost for doing labour at that rate. This takes both the rate per hour, and the number of hours, into consideration
Variable rate - rate for 1 hour of labour
7. Click Save when done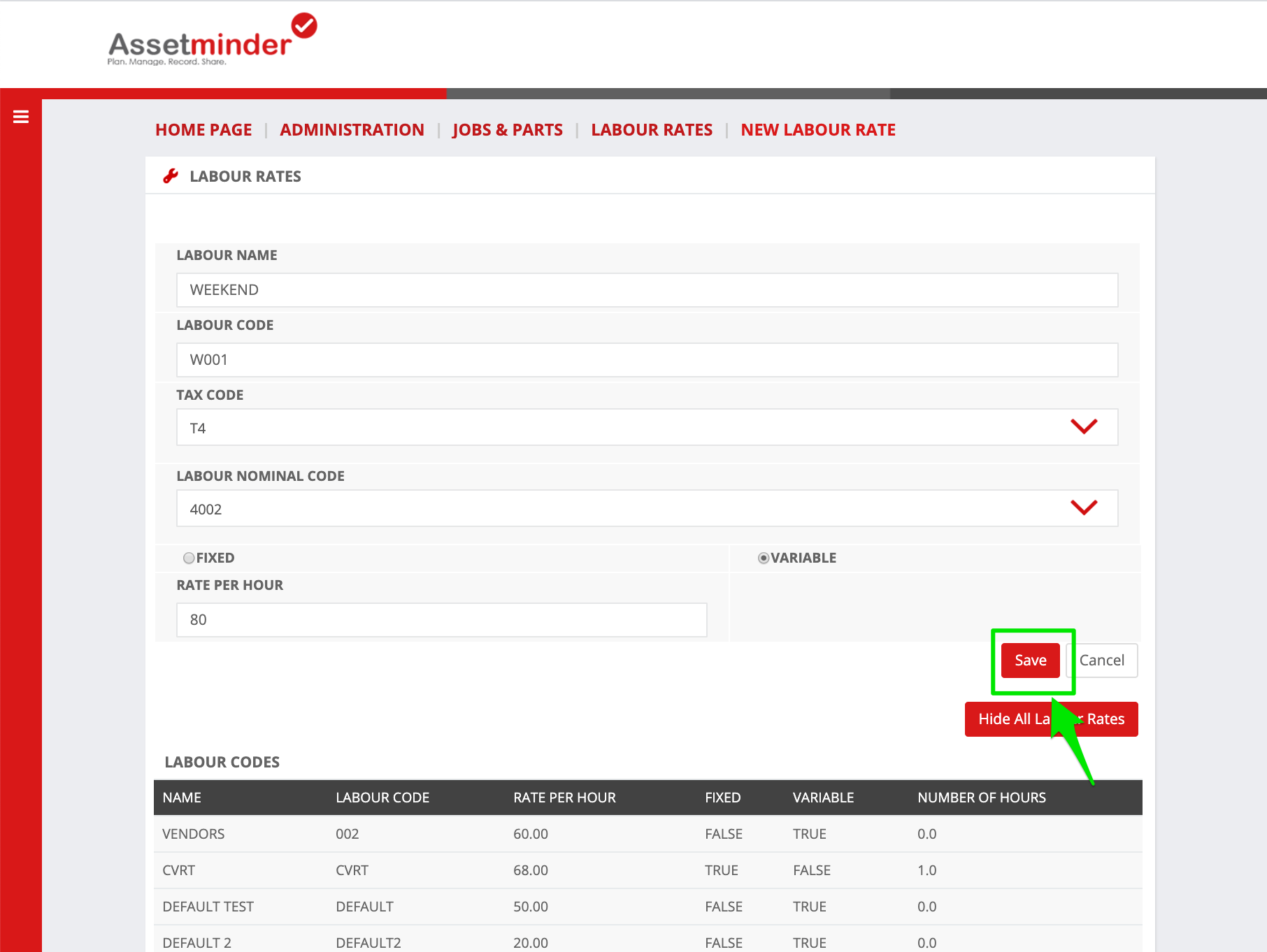 8. Repeat as necessary for all other labour rates.