Prerequisites before completing this procedure
Procedure
1. Vendor logs into the restricted user system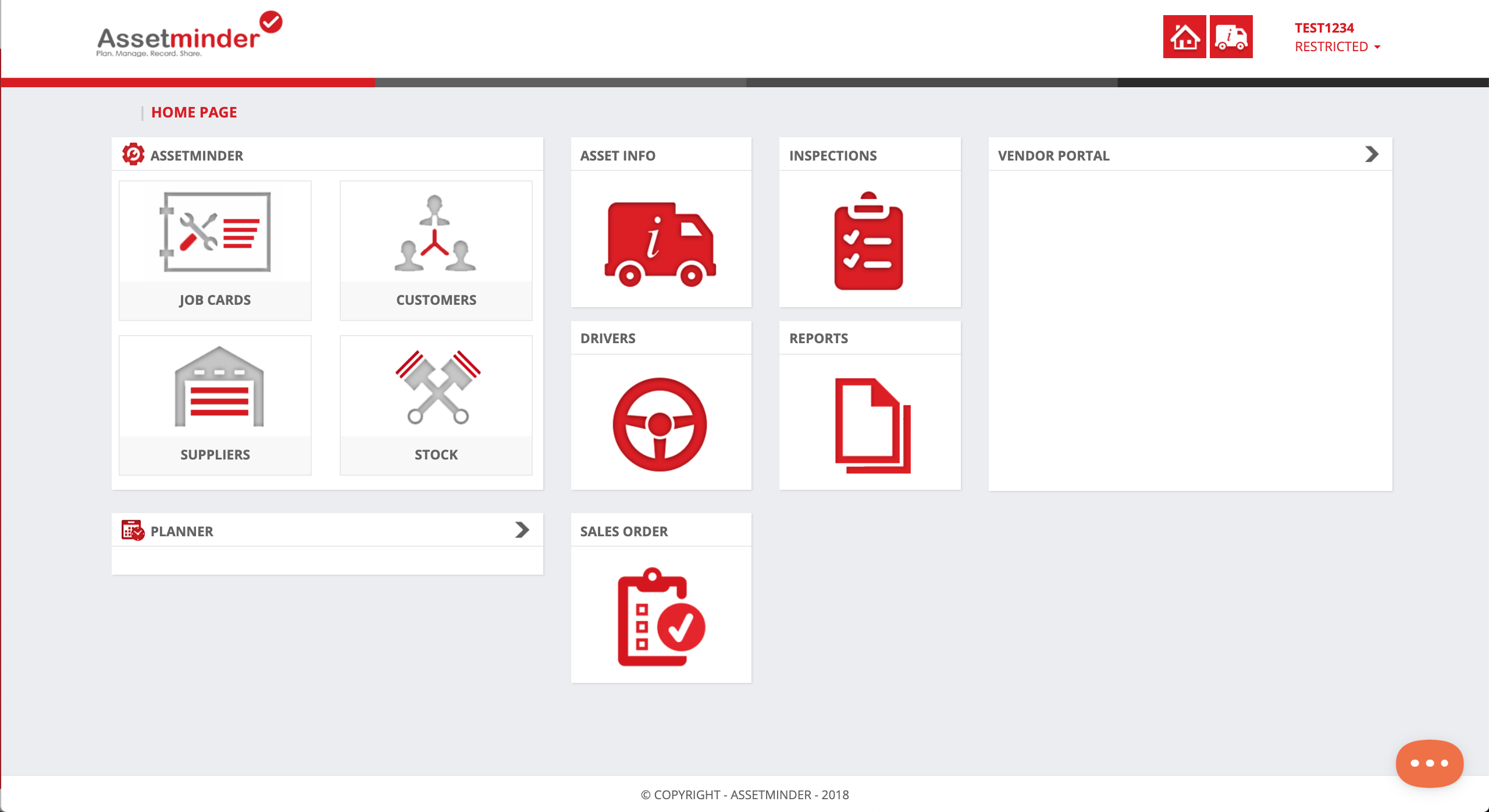 2. Click Job Cards on the home page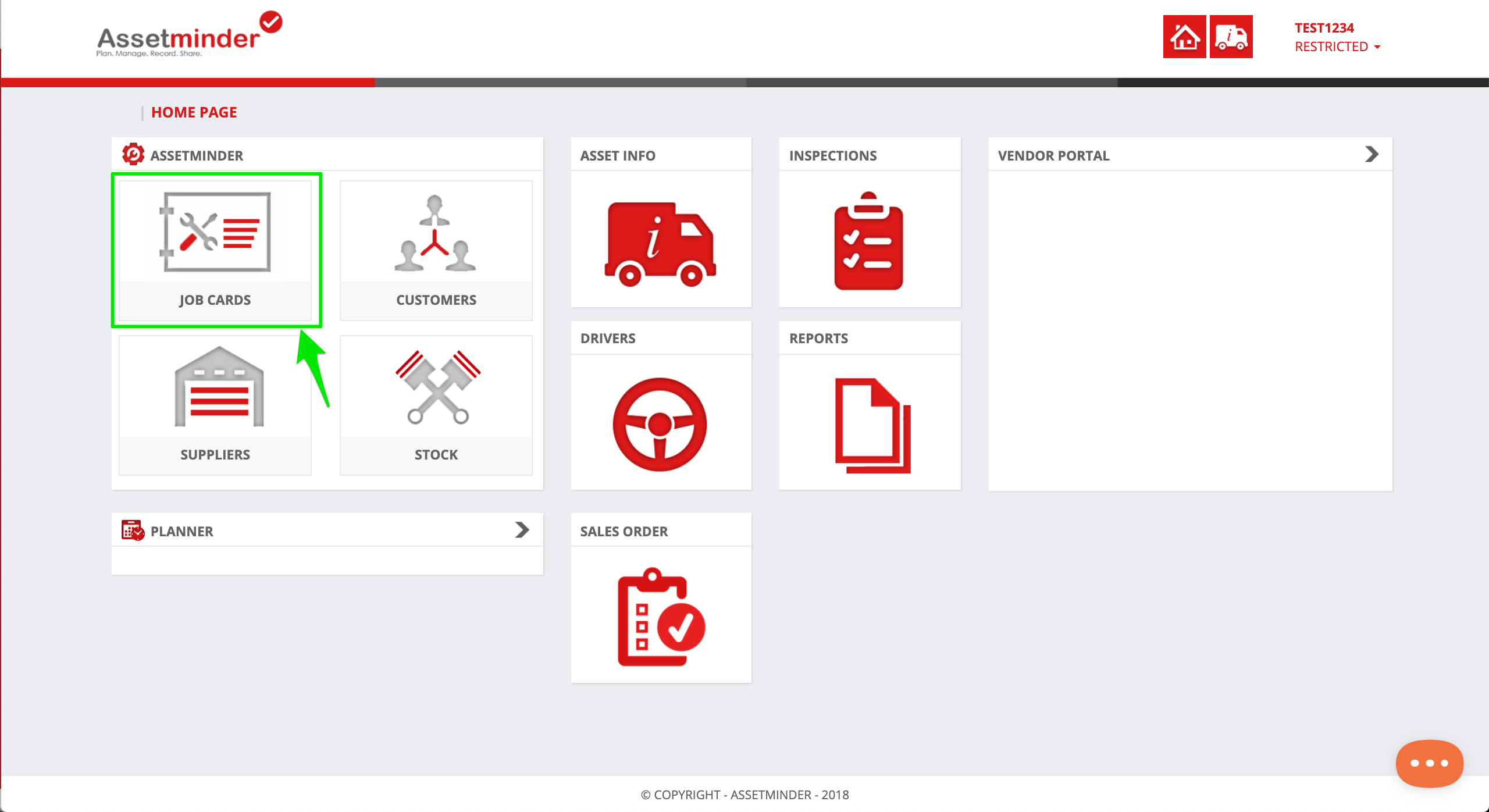 3. Locate the job card on the list. Click through to open the job card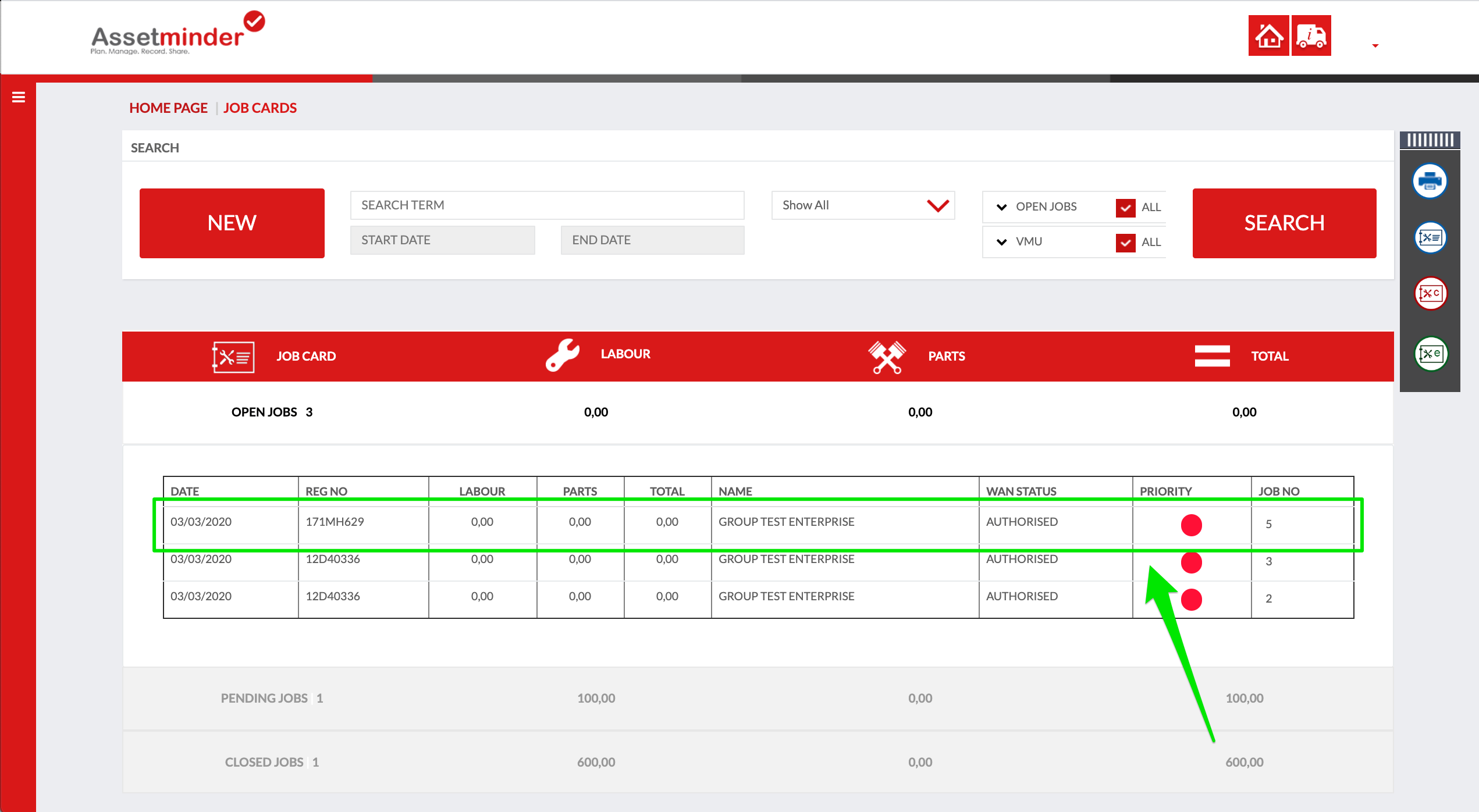 4. Complete the job card as per:
5. When the work is done, set the job card to Pending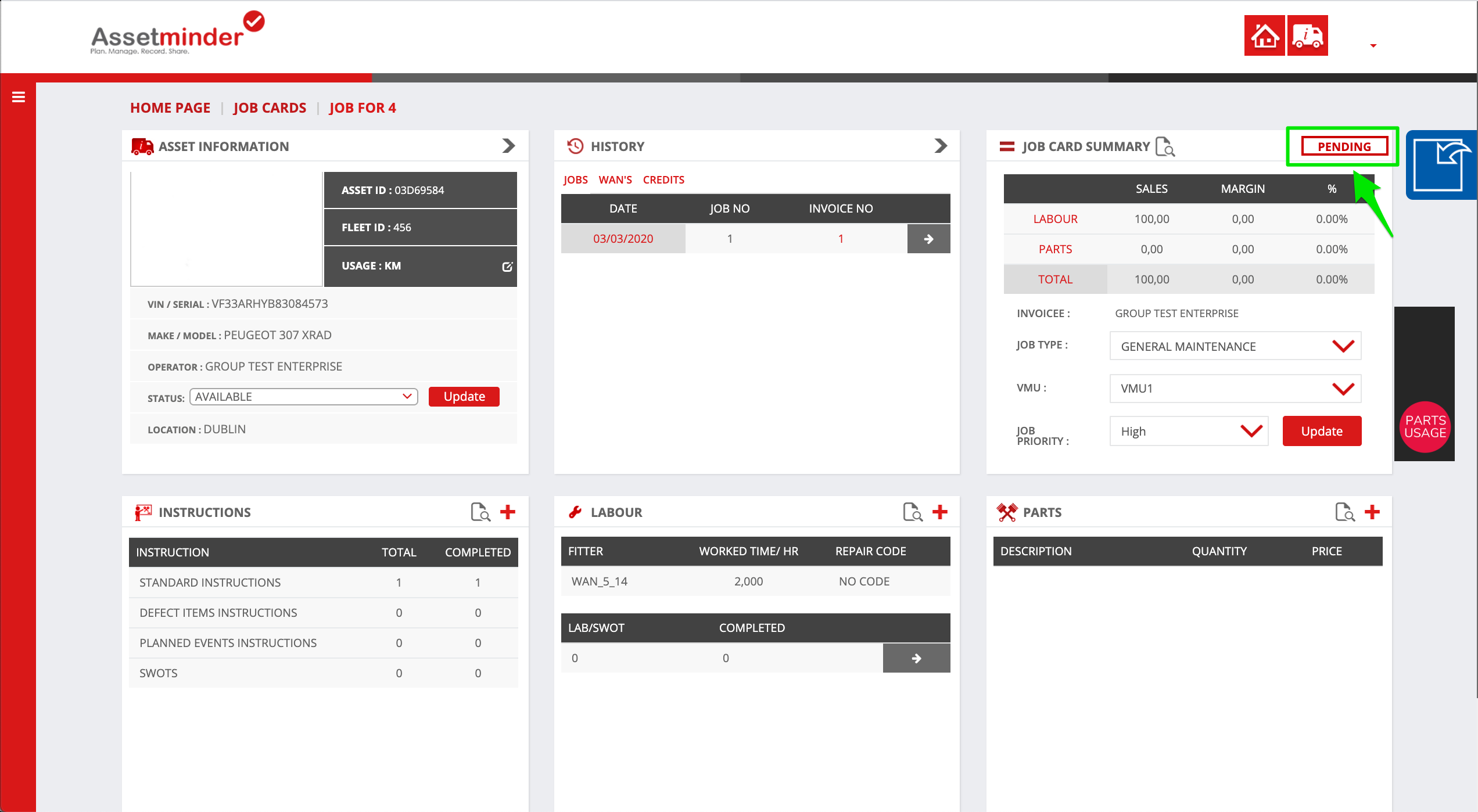 6. Click the menu icon on the top left-hand side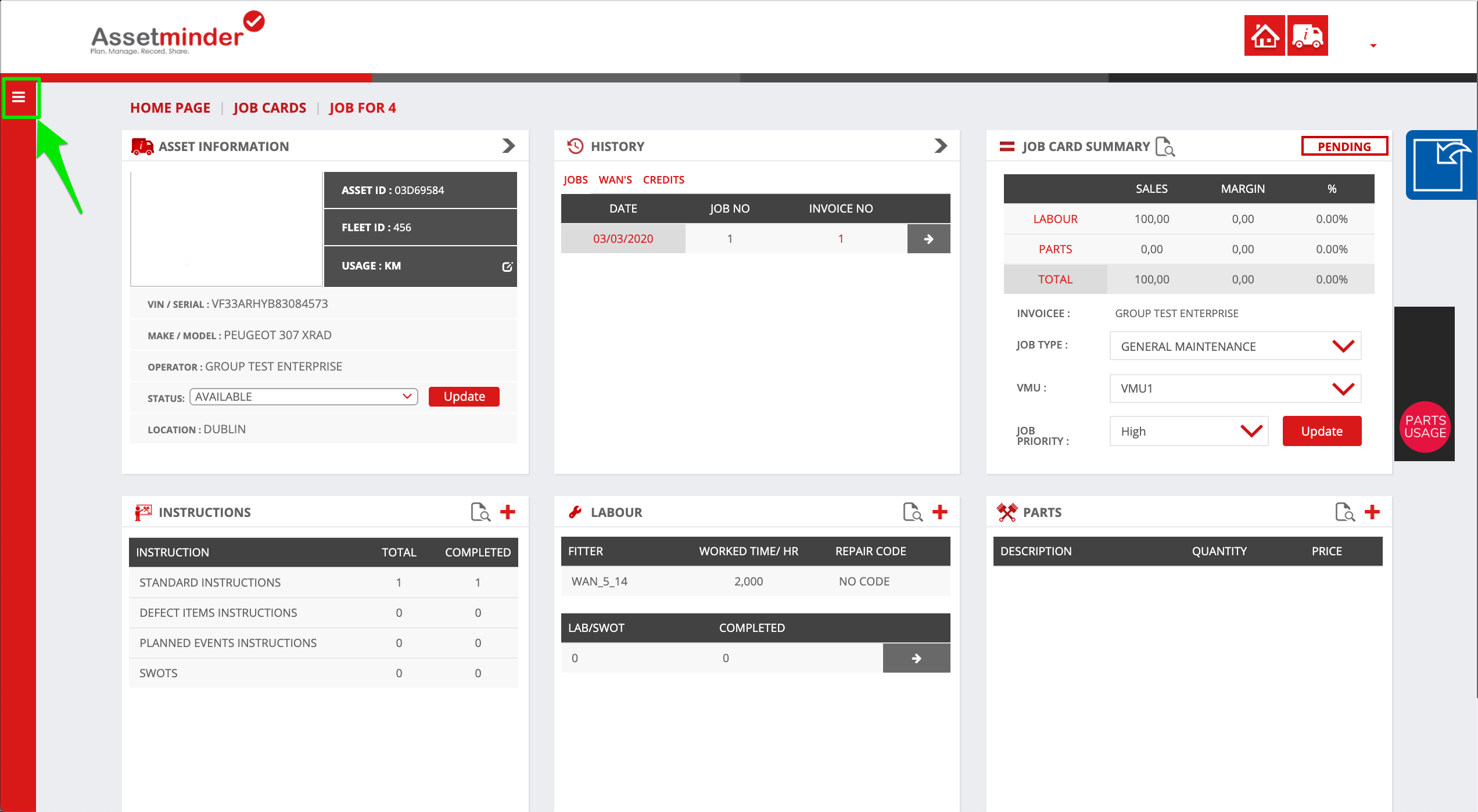 7. Click Vendor Management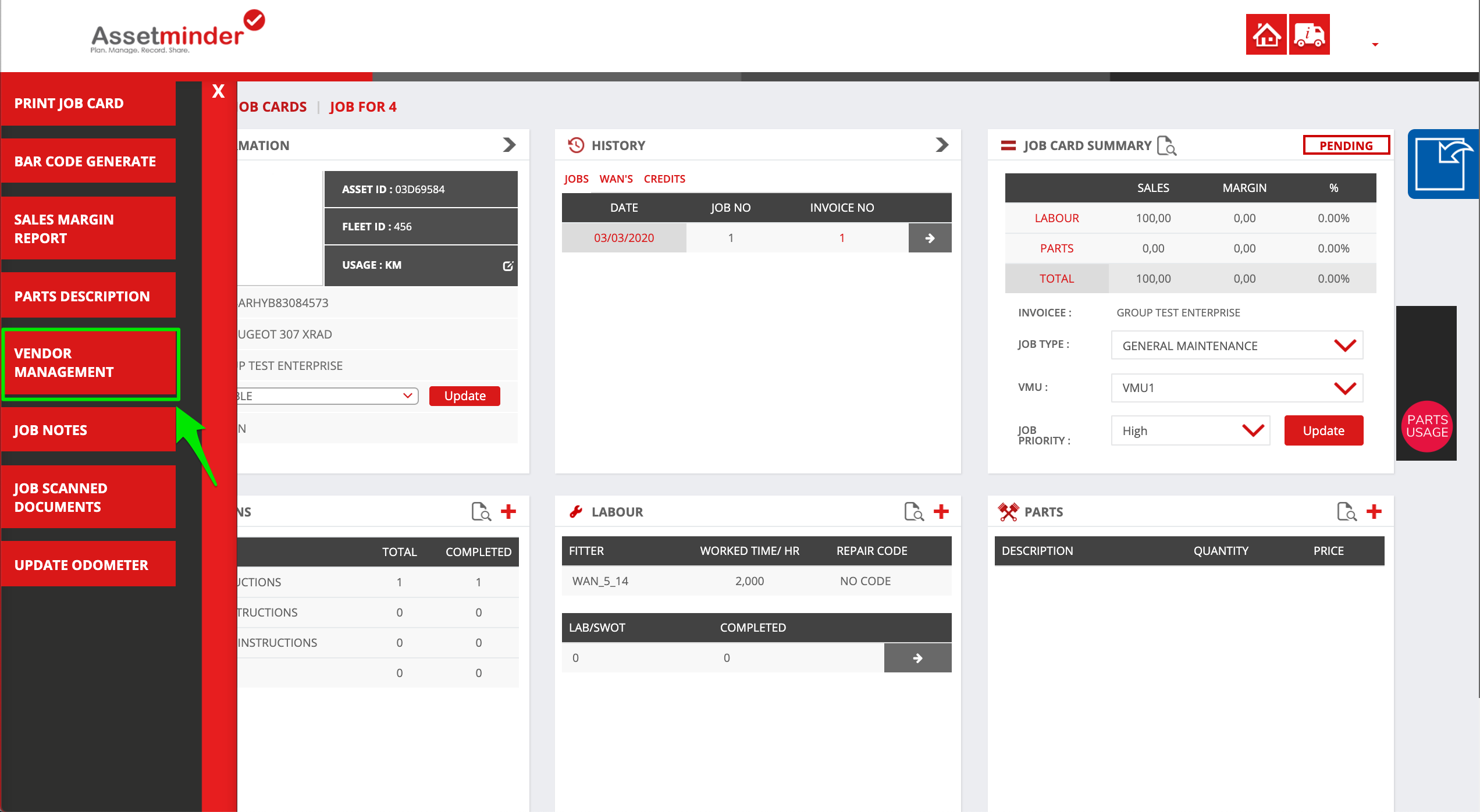 8. Review the actual parts and labour costs. Click To Sign Off the Job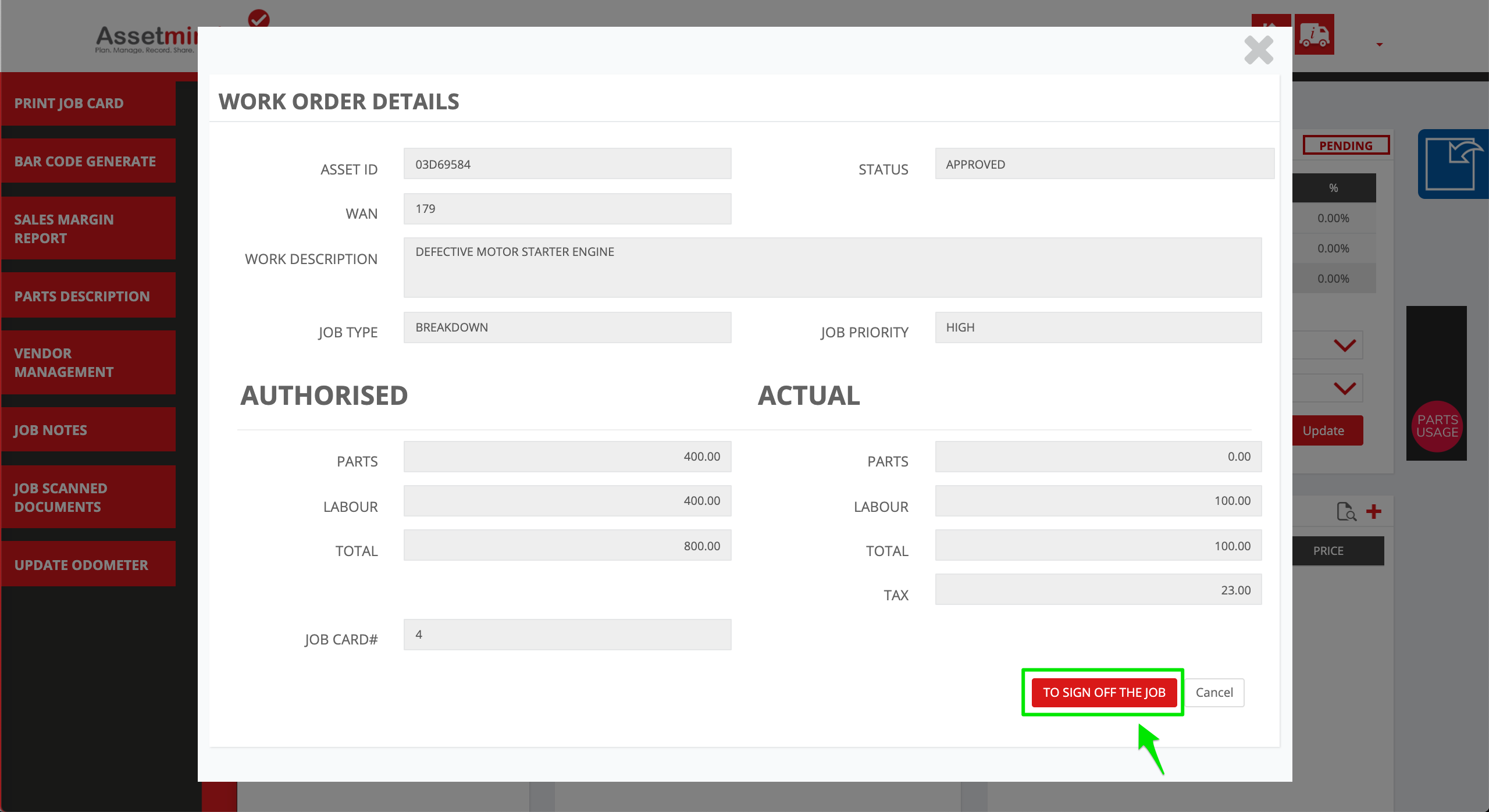 9. The Job Card is now sent back to the customer for final sign-off.