1. Log in to the mobile app and click Inspection on the home screen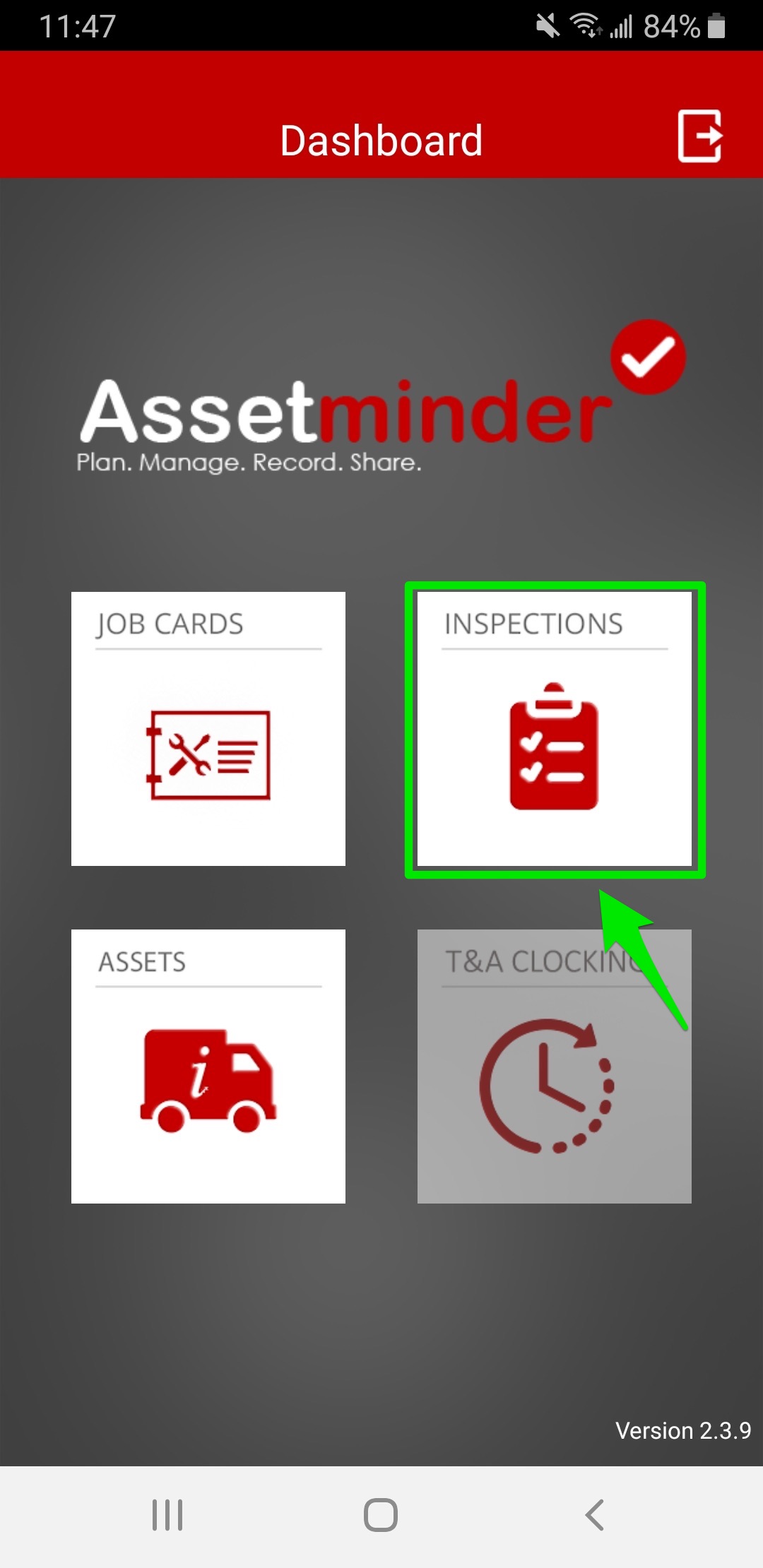 2. Search for the asset using either the search function or the barcode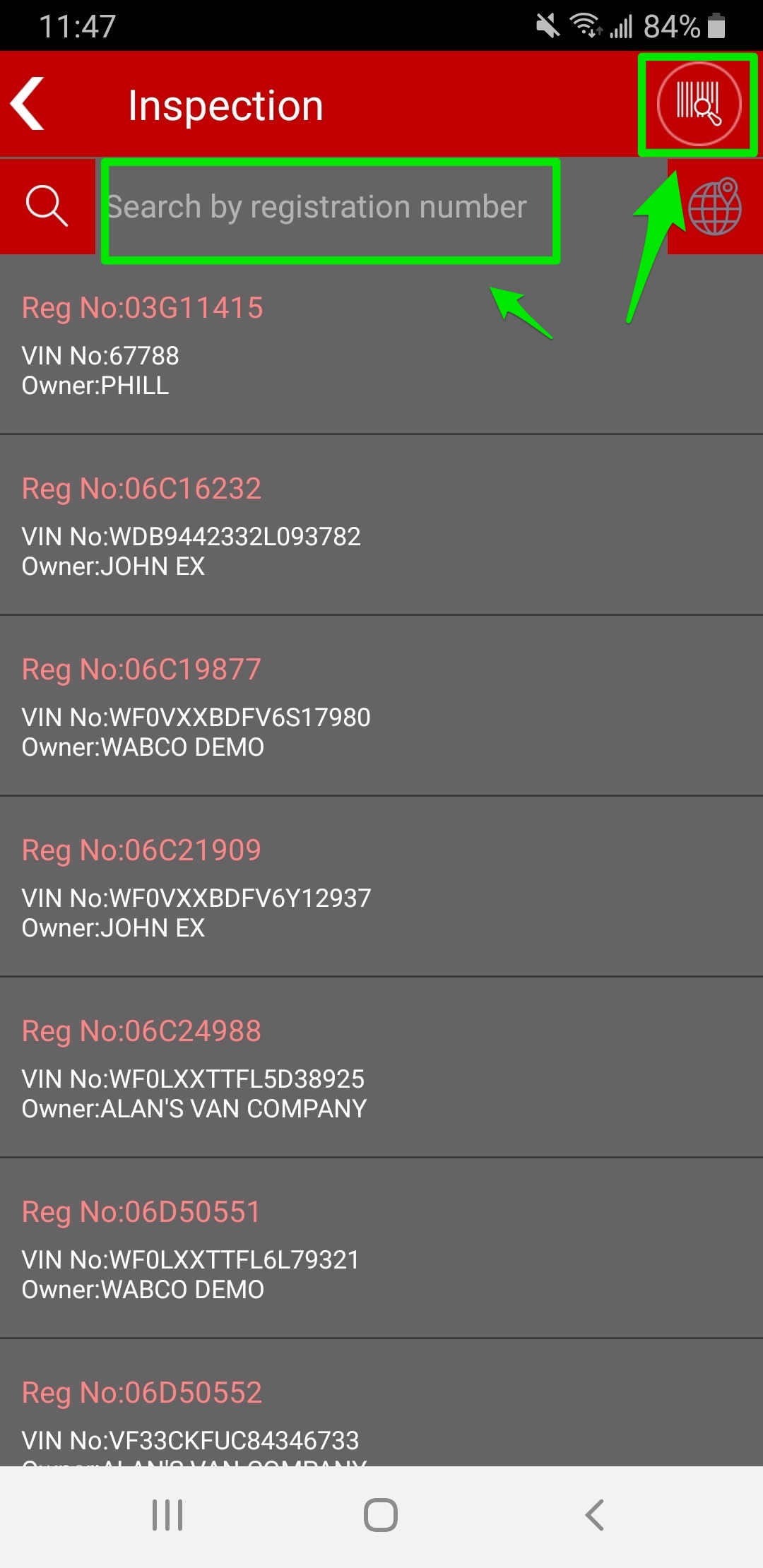 3. When the asset is located, click the line item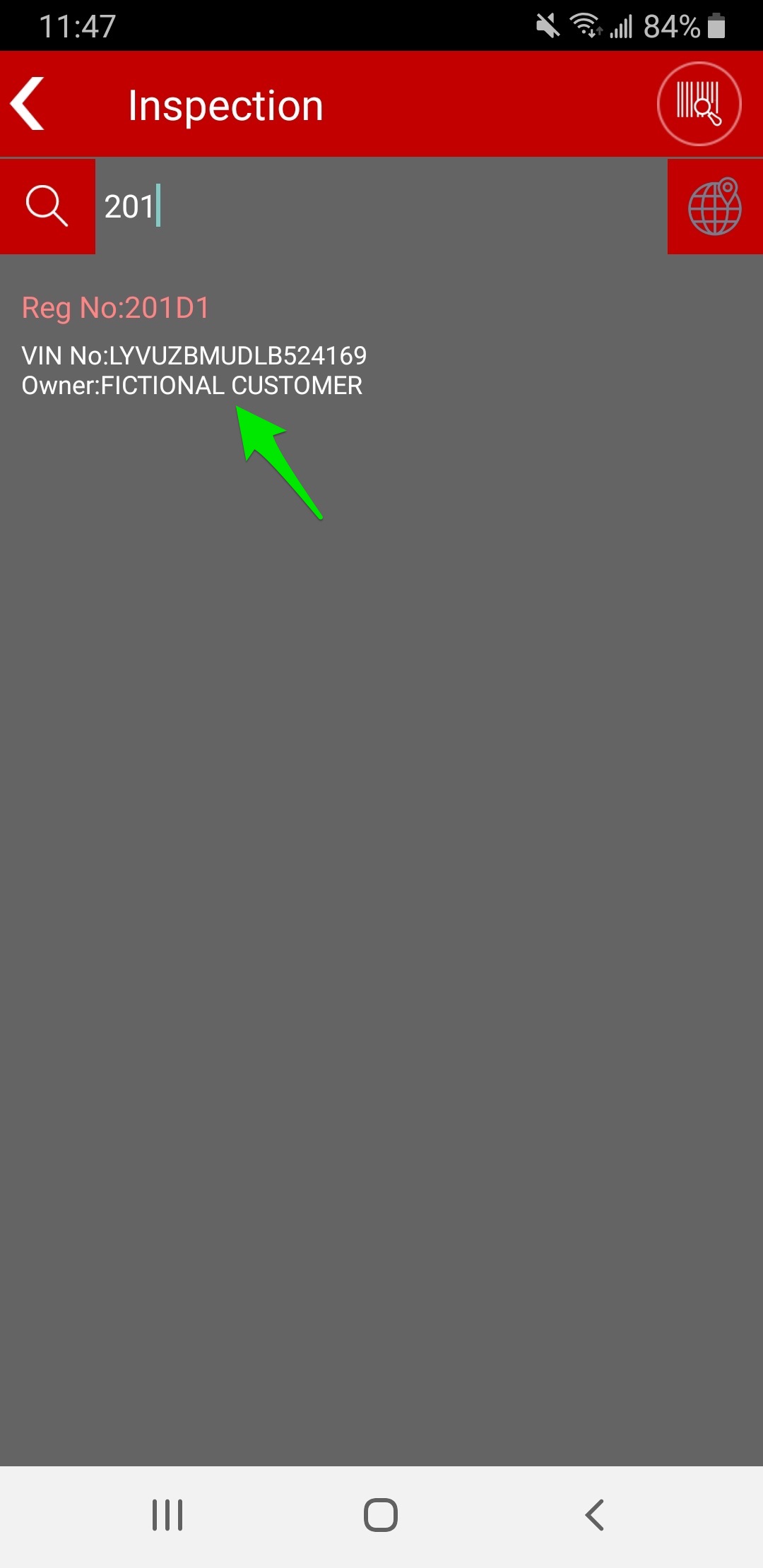 4. Short inspections tend to be for drivers, standard for mechanics and technicians. Click through the correct option based on inspection to be completed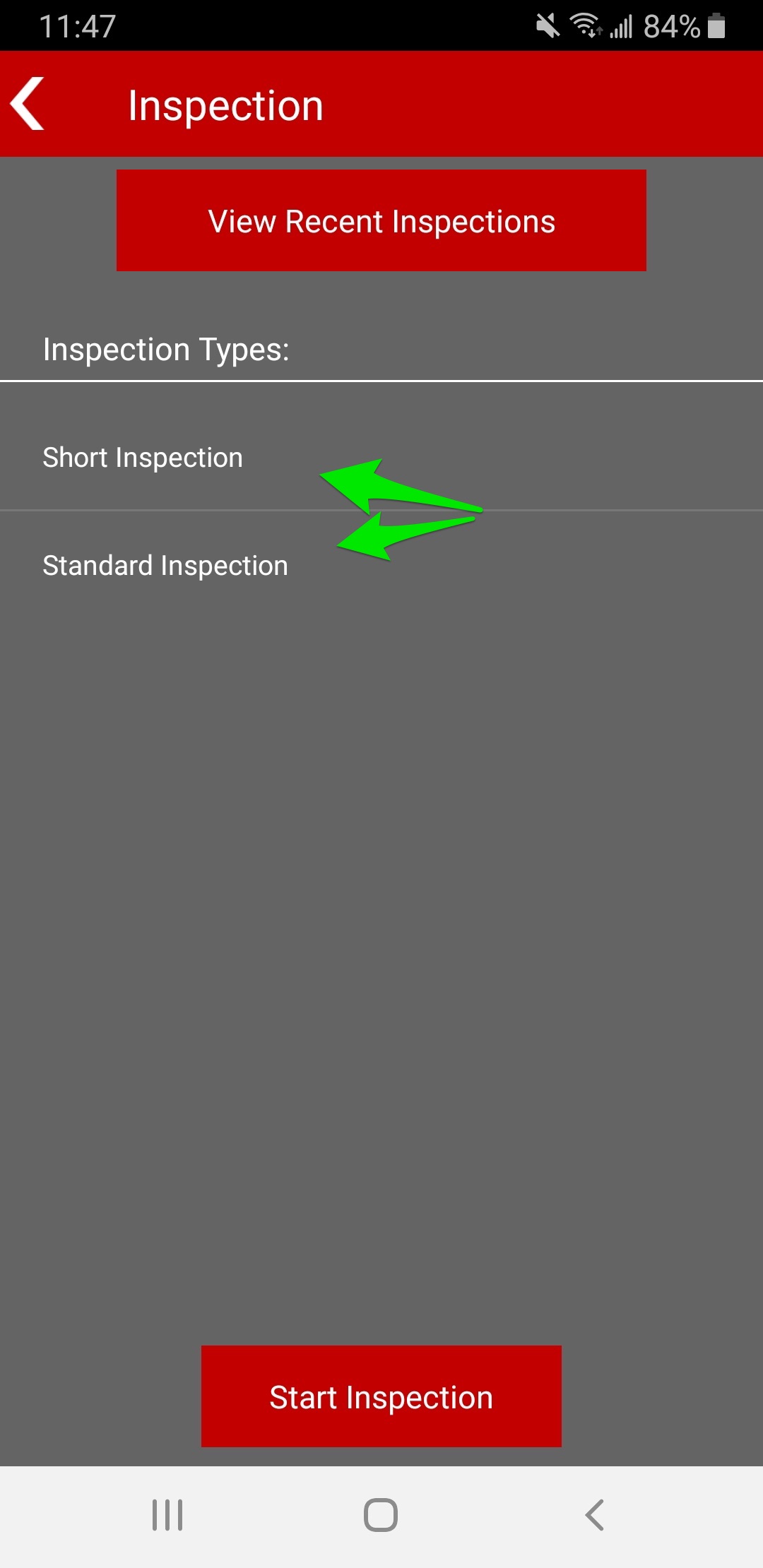 5. Select the inspection to be completed from the list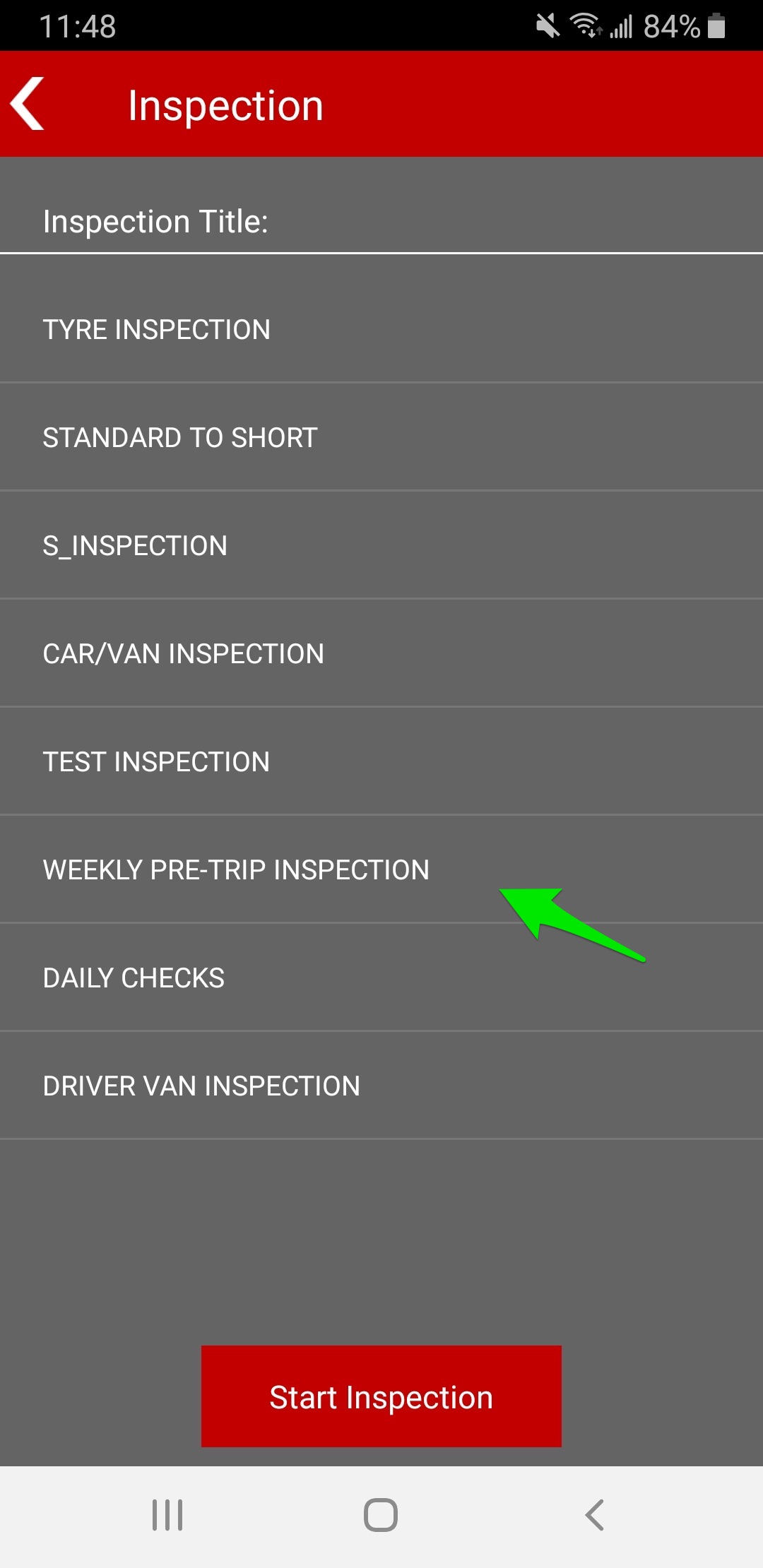 6. Once the inspection is selected, it is possible to log an odometer reading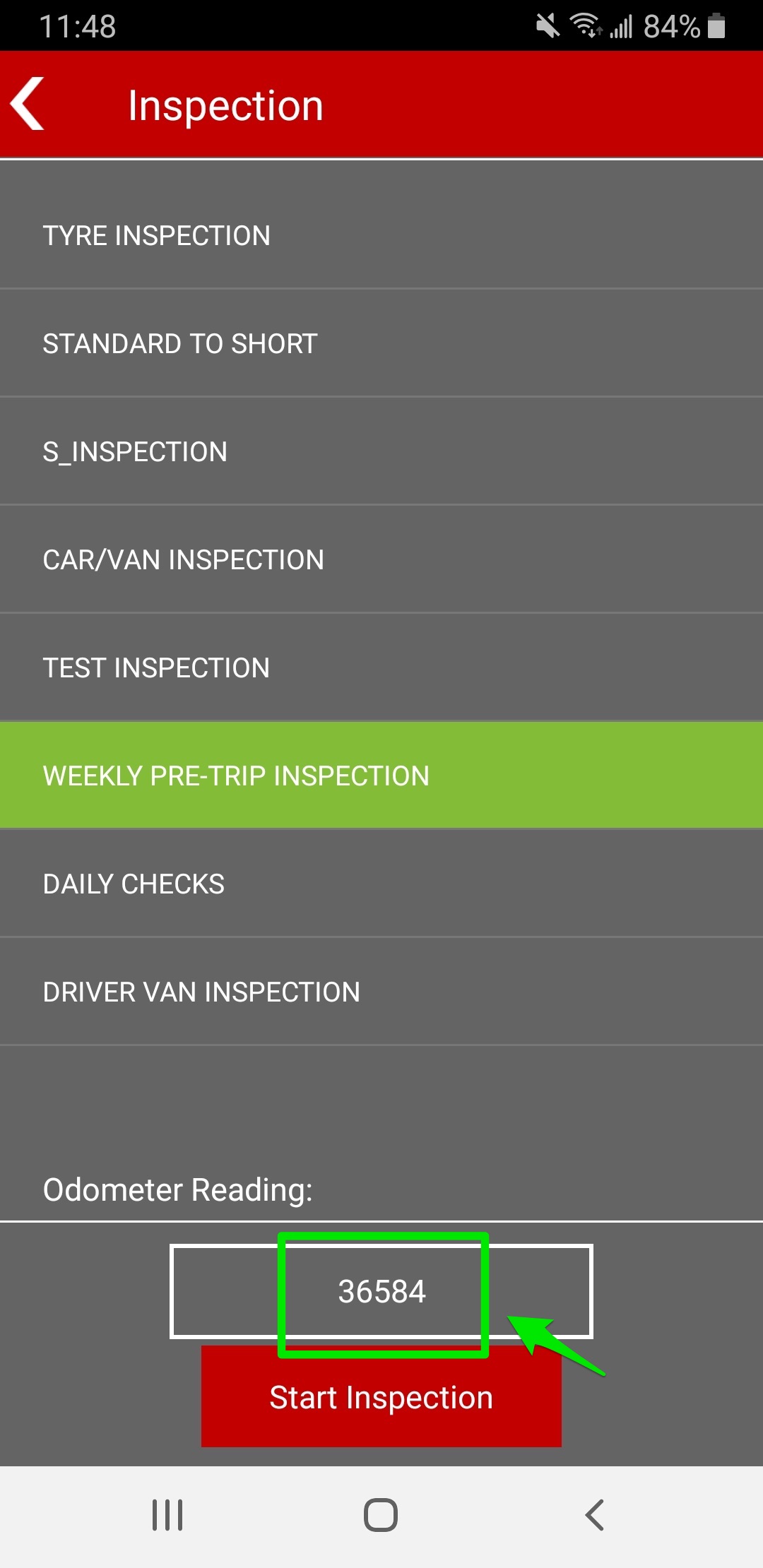 7. Click Start Inspection to commence
8. When prompted, verify the correct asset has been selected, and click Yes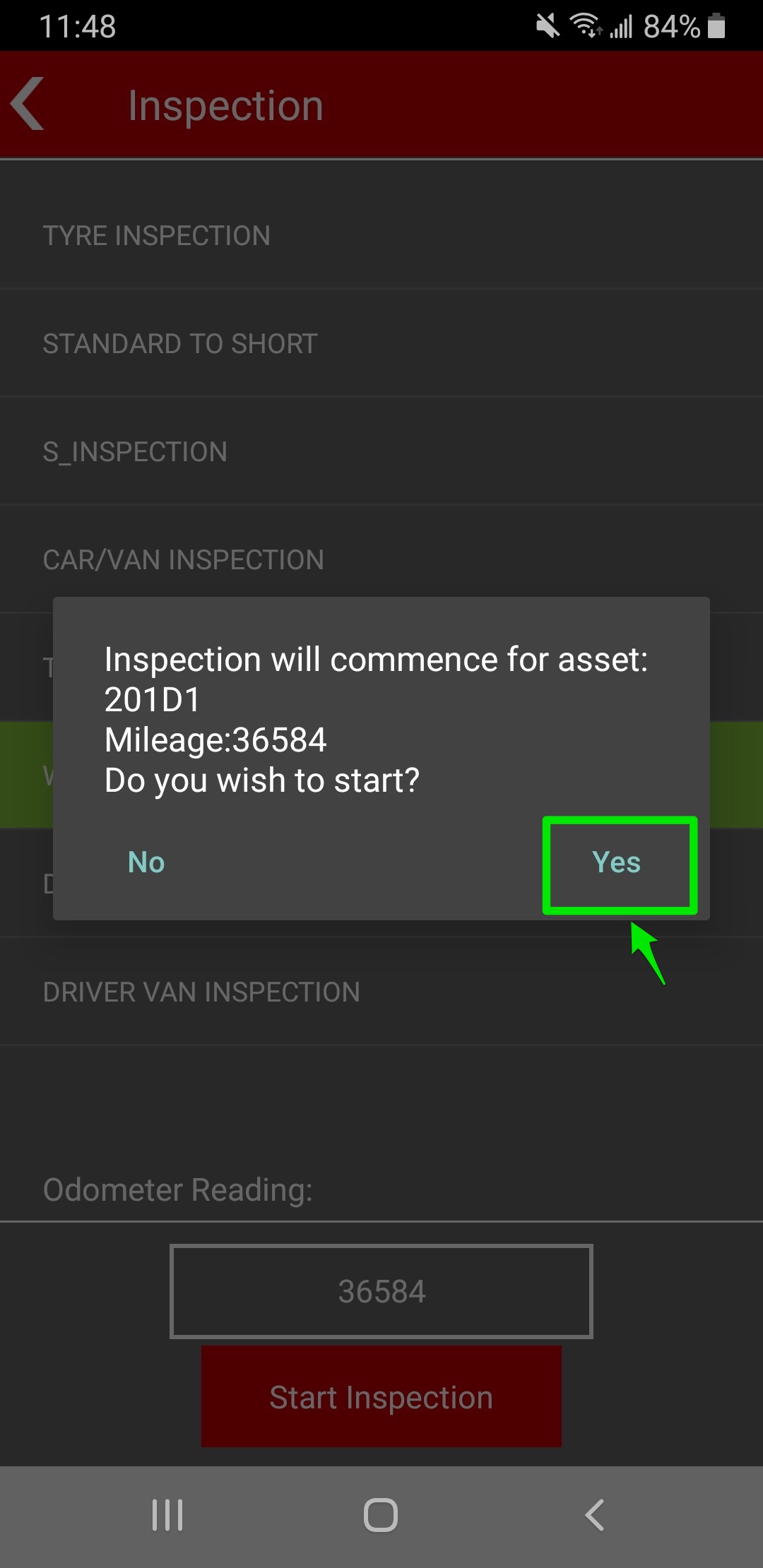 9. Click ✓ if the inspection passes, click X if the item fails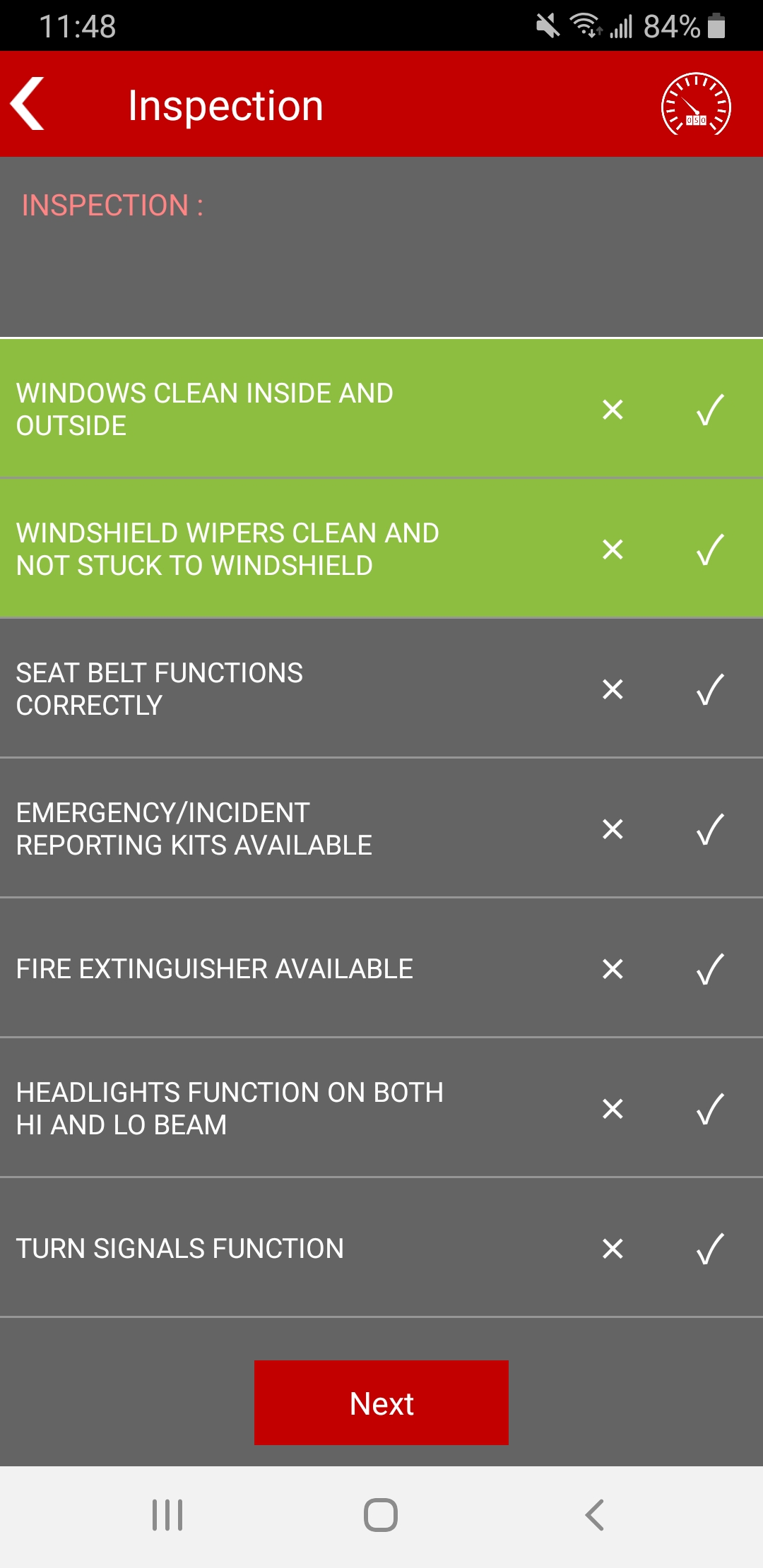 10. If the check is passed, no further action is needed. If the check fails, the user is prompted to classify the defect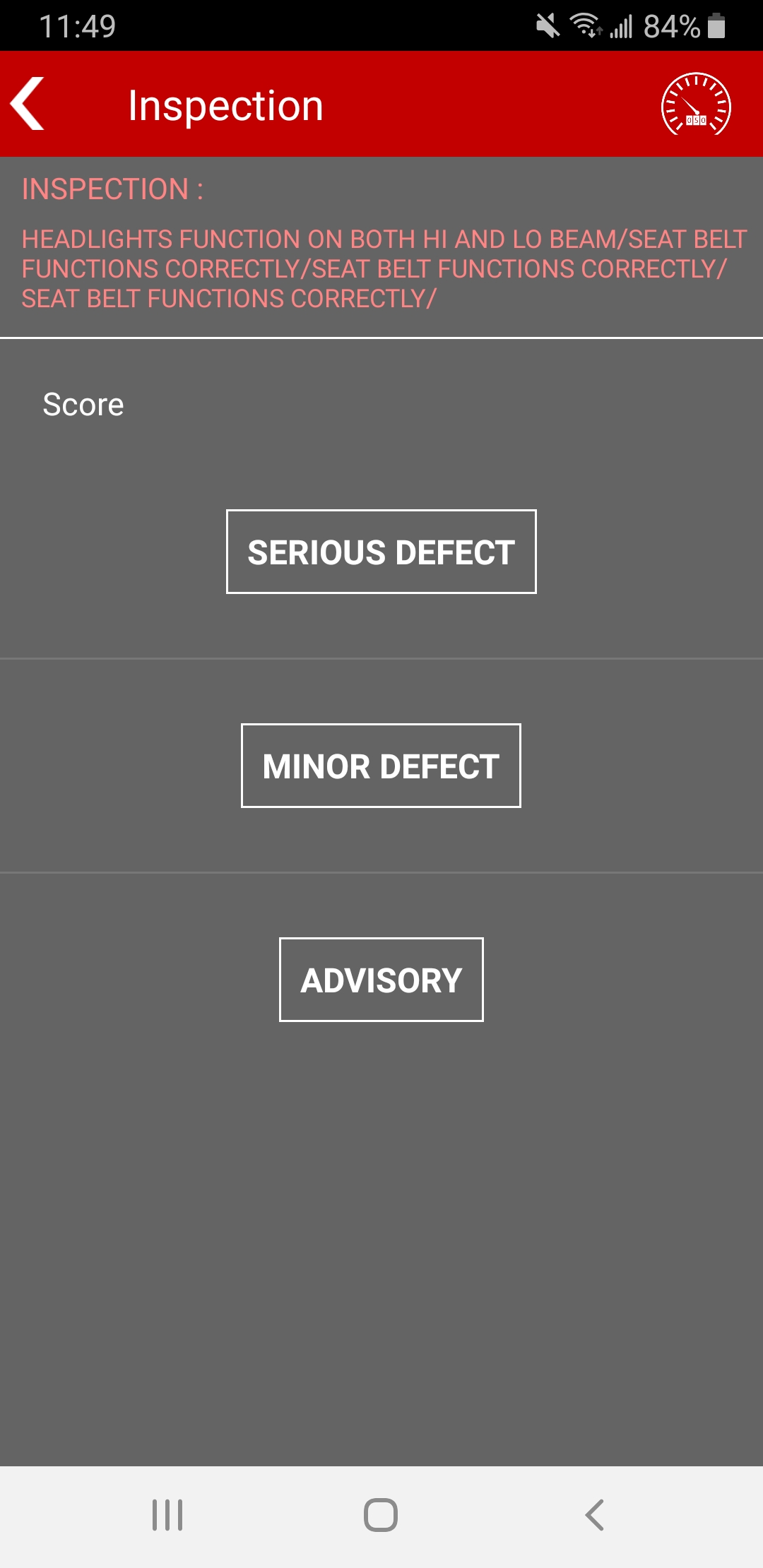 11. The system then prompts for more details on the defect. Fill in as required.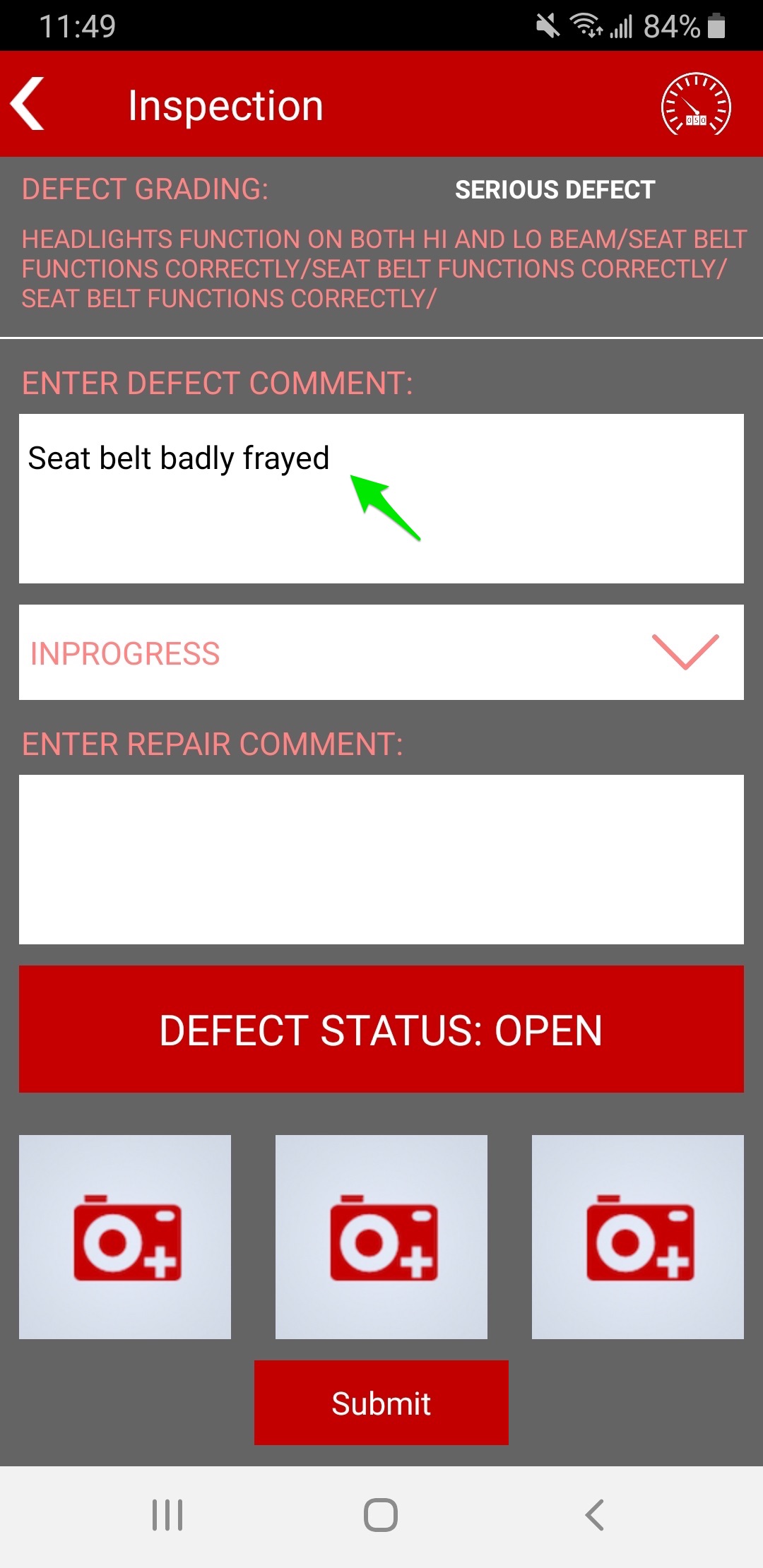 12. Click the Camera icon at the bottom of the screen to take a photo of the defect and attach it for review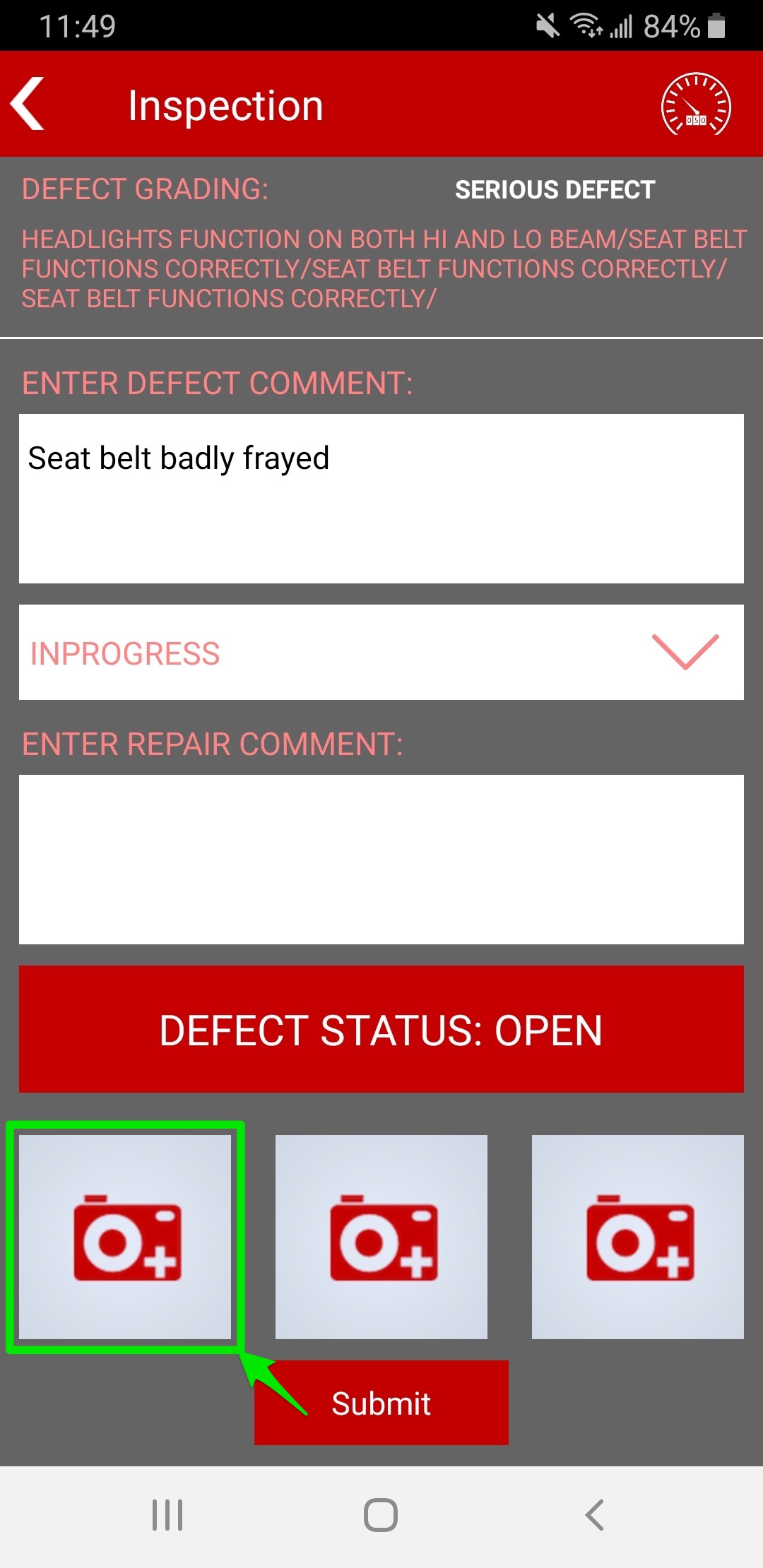 In this case, a picture of the frayed seatbelt is attached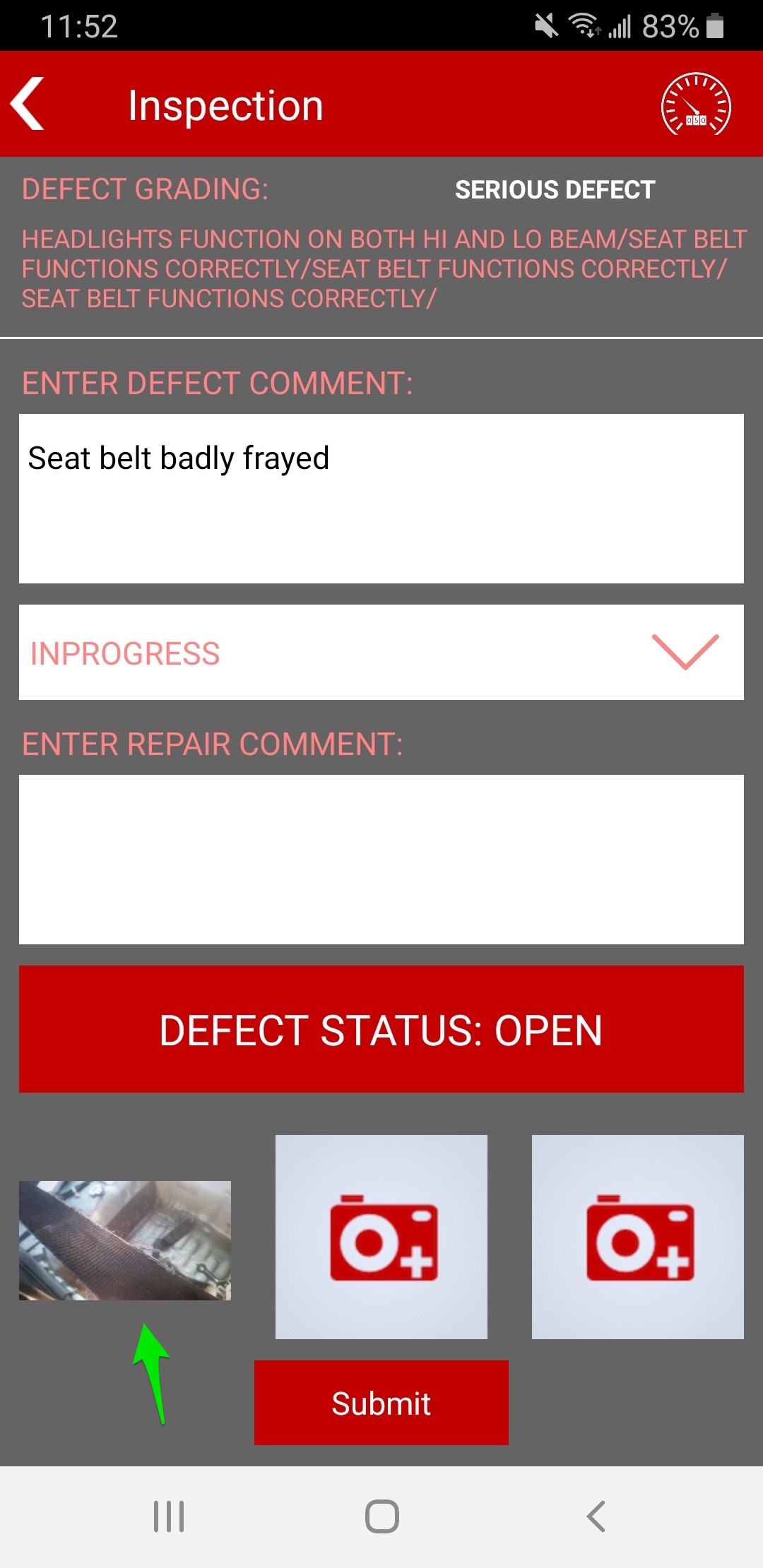 13. Click Submit when done.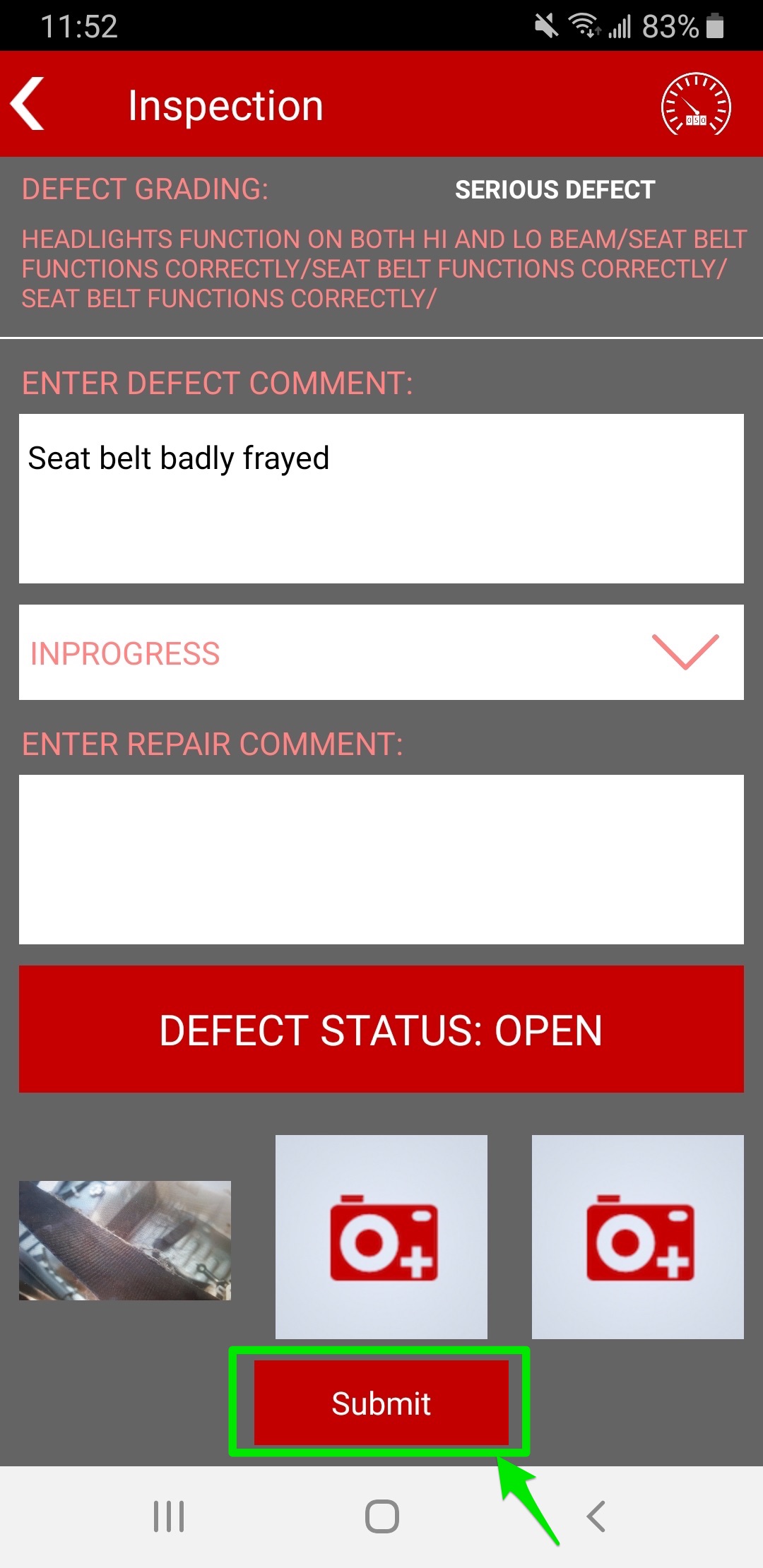 14. Continue closing off inspection checks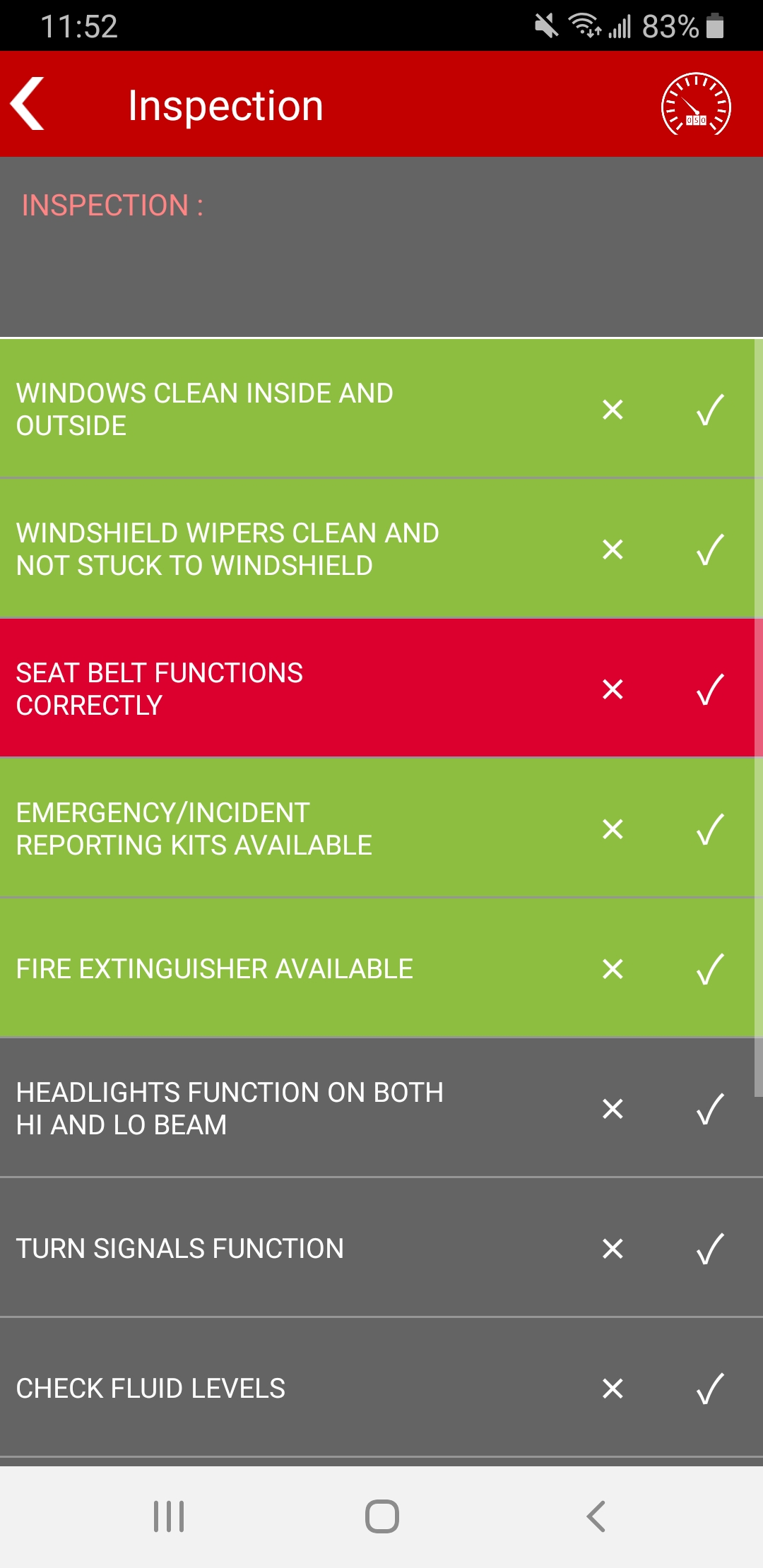 15. Click Submit at the bottom of the checklist when all steps are done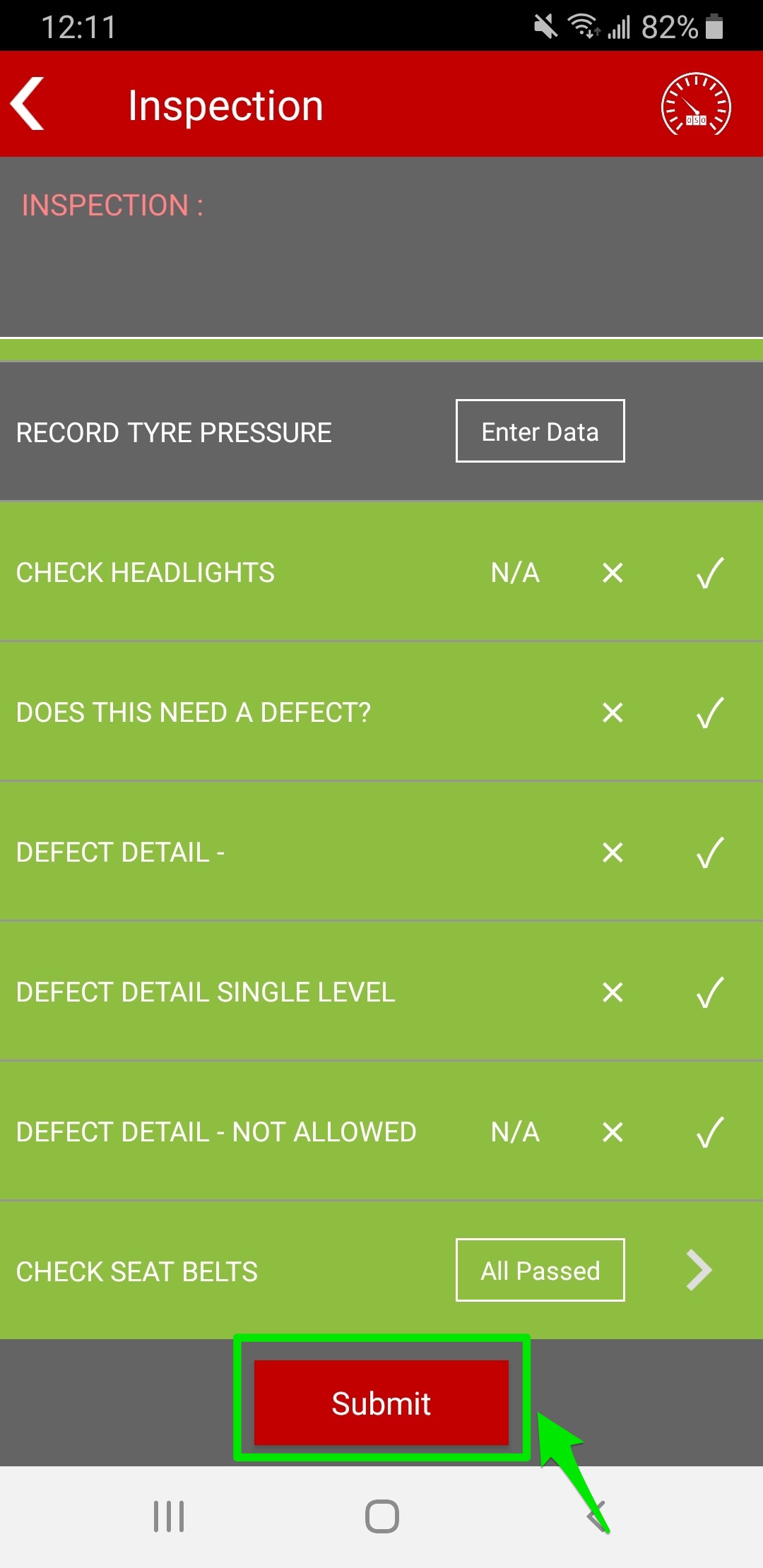 16. The user is prompted to sign the decaration.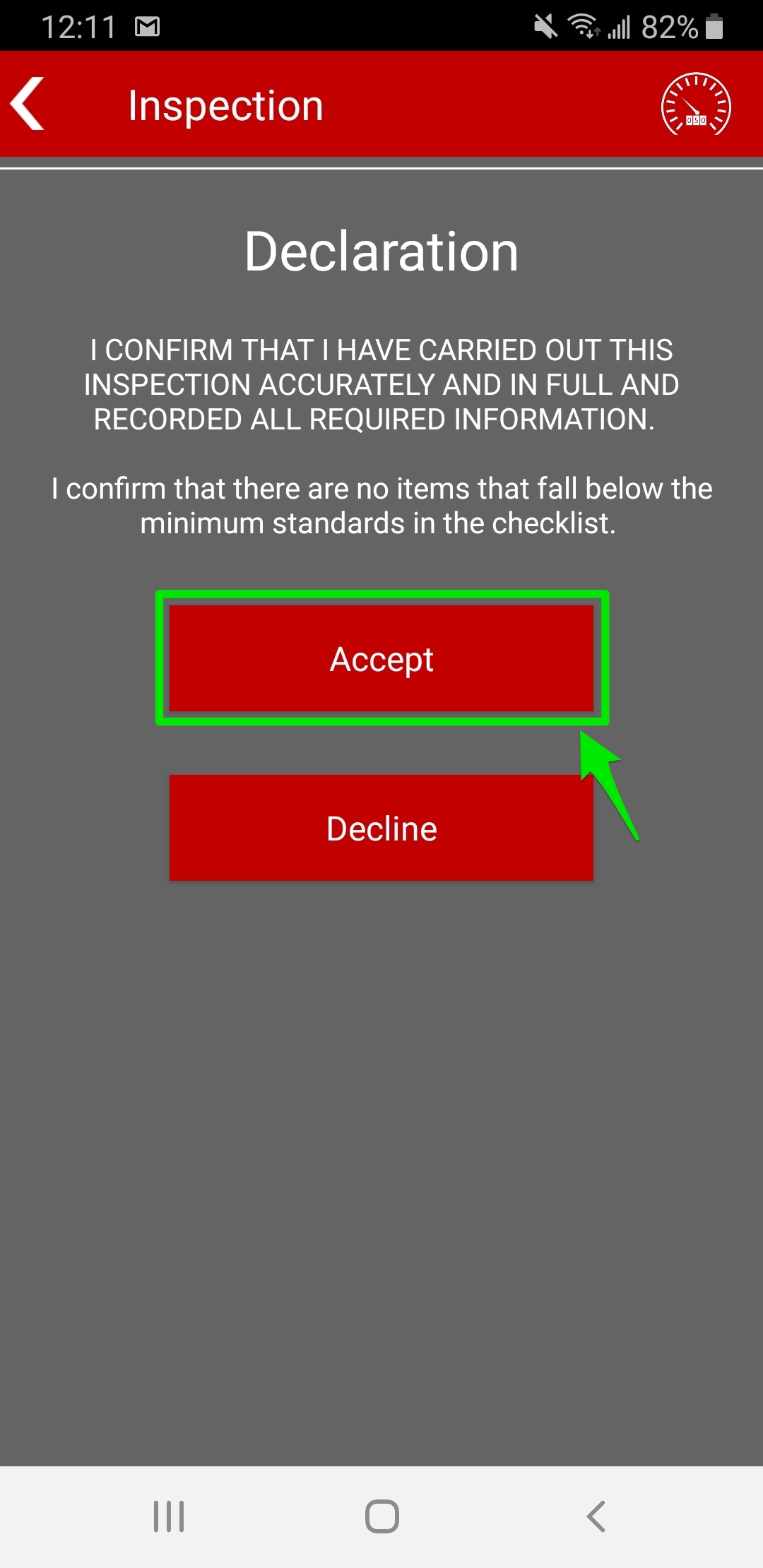 17. The user is then prompted to sign the inspection off as done. Add your signature and click Submit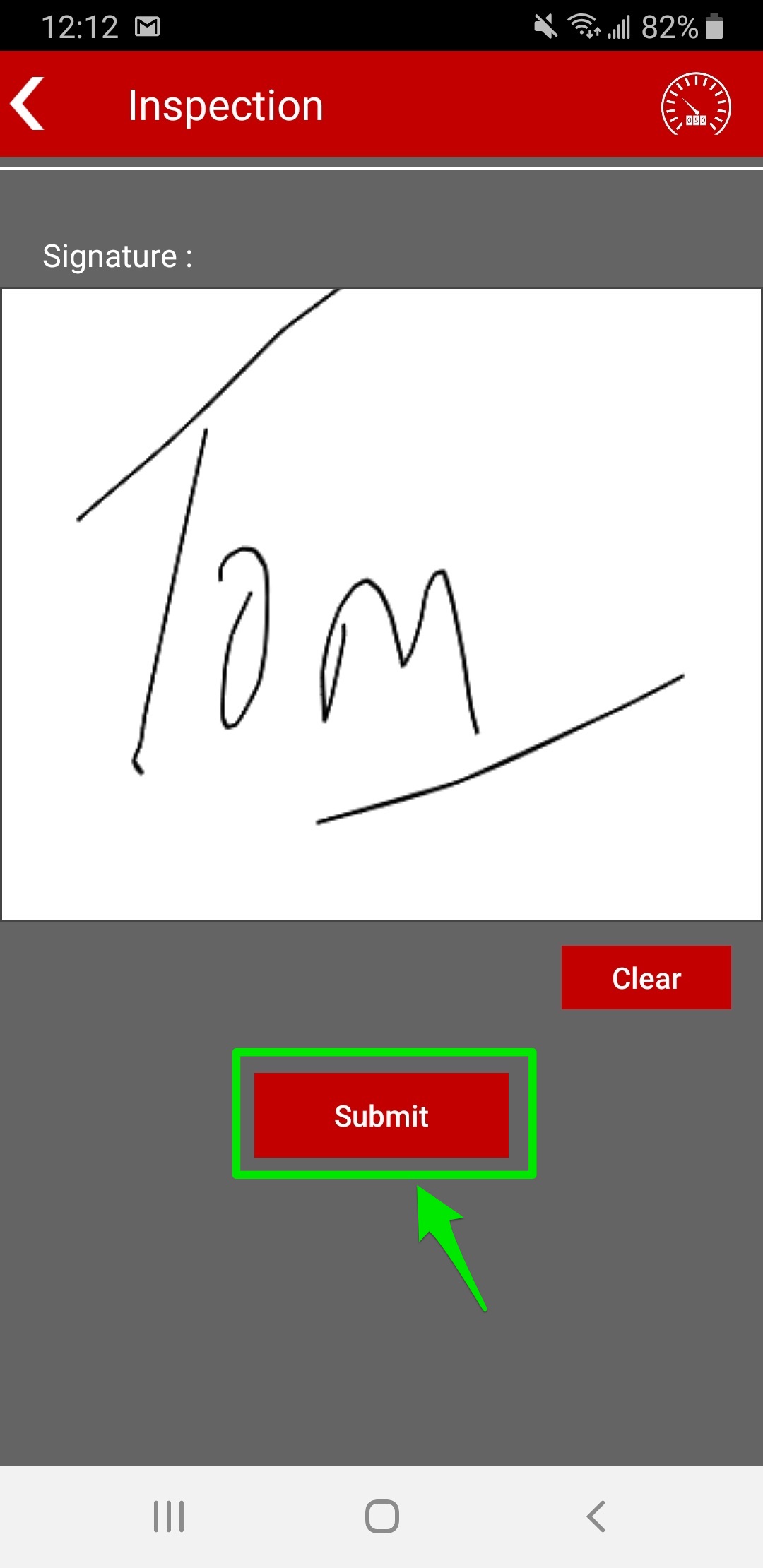 18. The inspection is now done. Two things now happen:
Depending on system configuration, the inspection may go for approval from a supervisor 
The defect will be sent to the defect queue for review by the supervisor