Background
Defects are logged by the drivers or mechanics during asset inspections. Logging defects is subjective so each user will grade and log defects differently. The defect manager feature is used to review the defects so they can be actioned, parked, or rejected. 
Procedure
1. Click Inspections on the home screen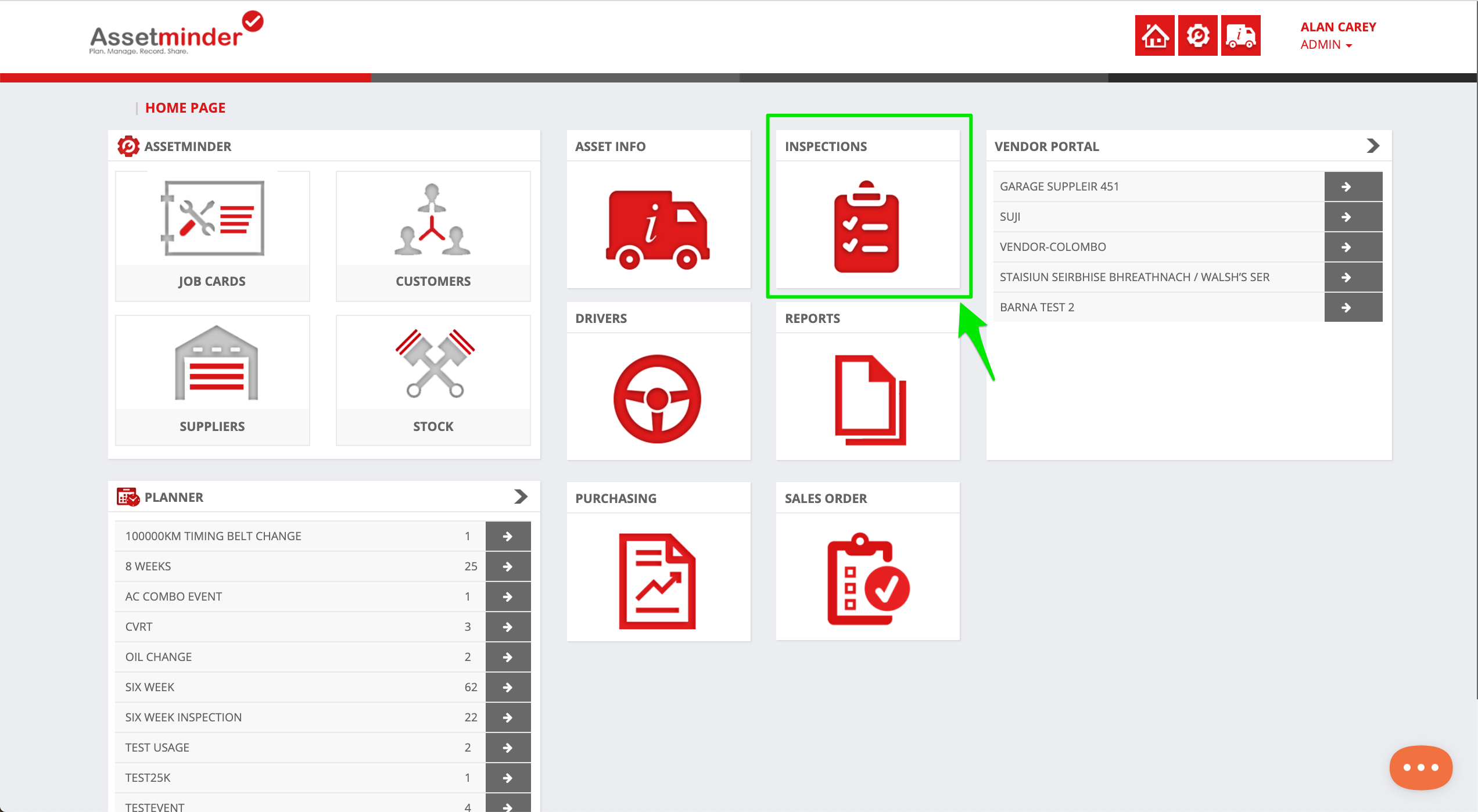 2. Click Defect Manager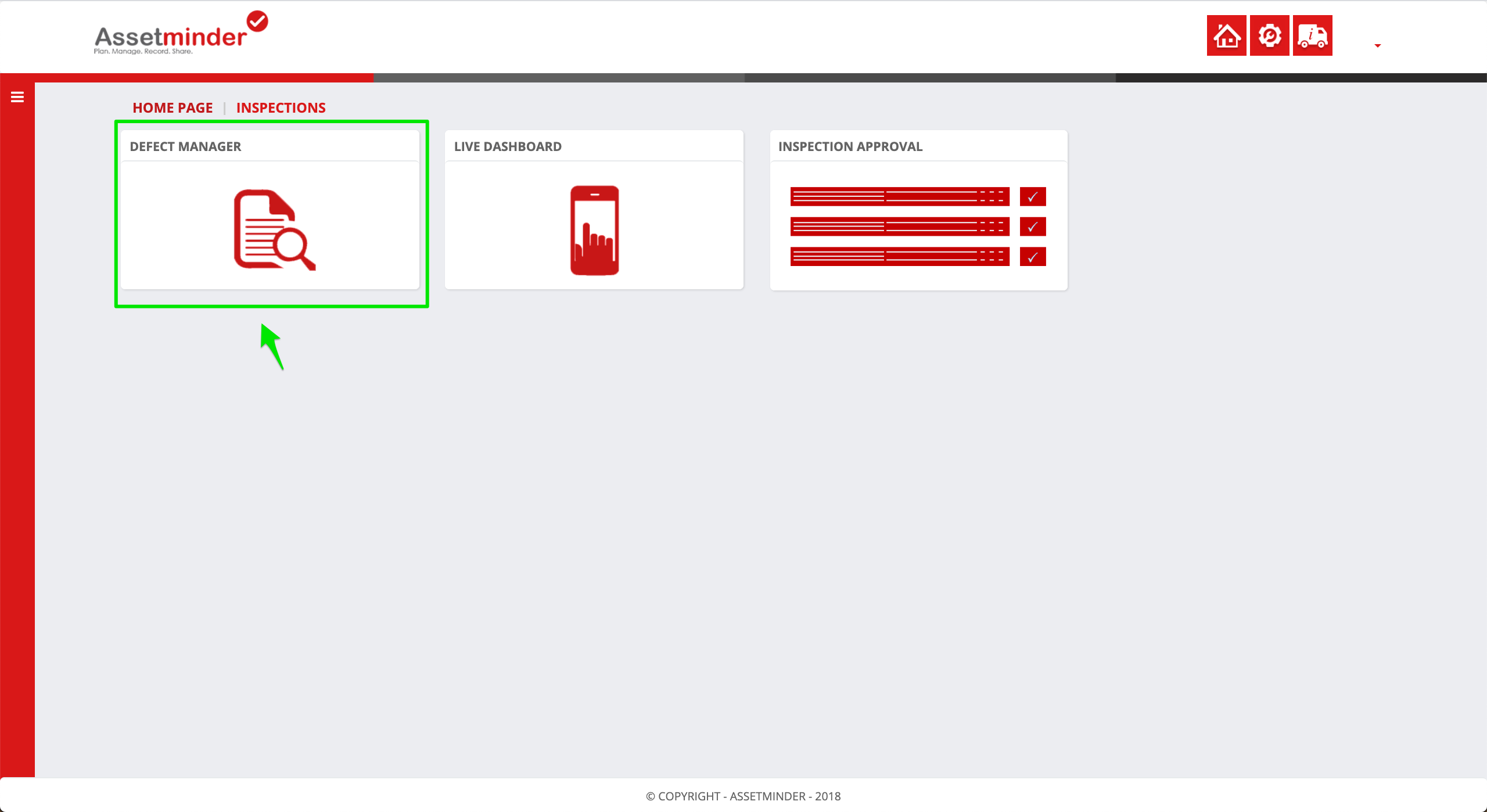 3. The defects are graded according to the seriousness. Click the menu icon on the left-hand side to filter as needed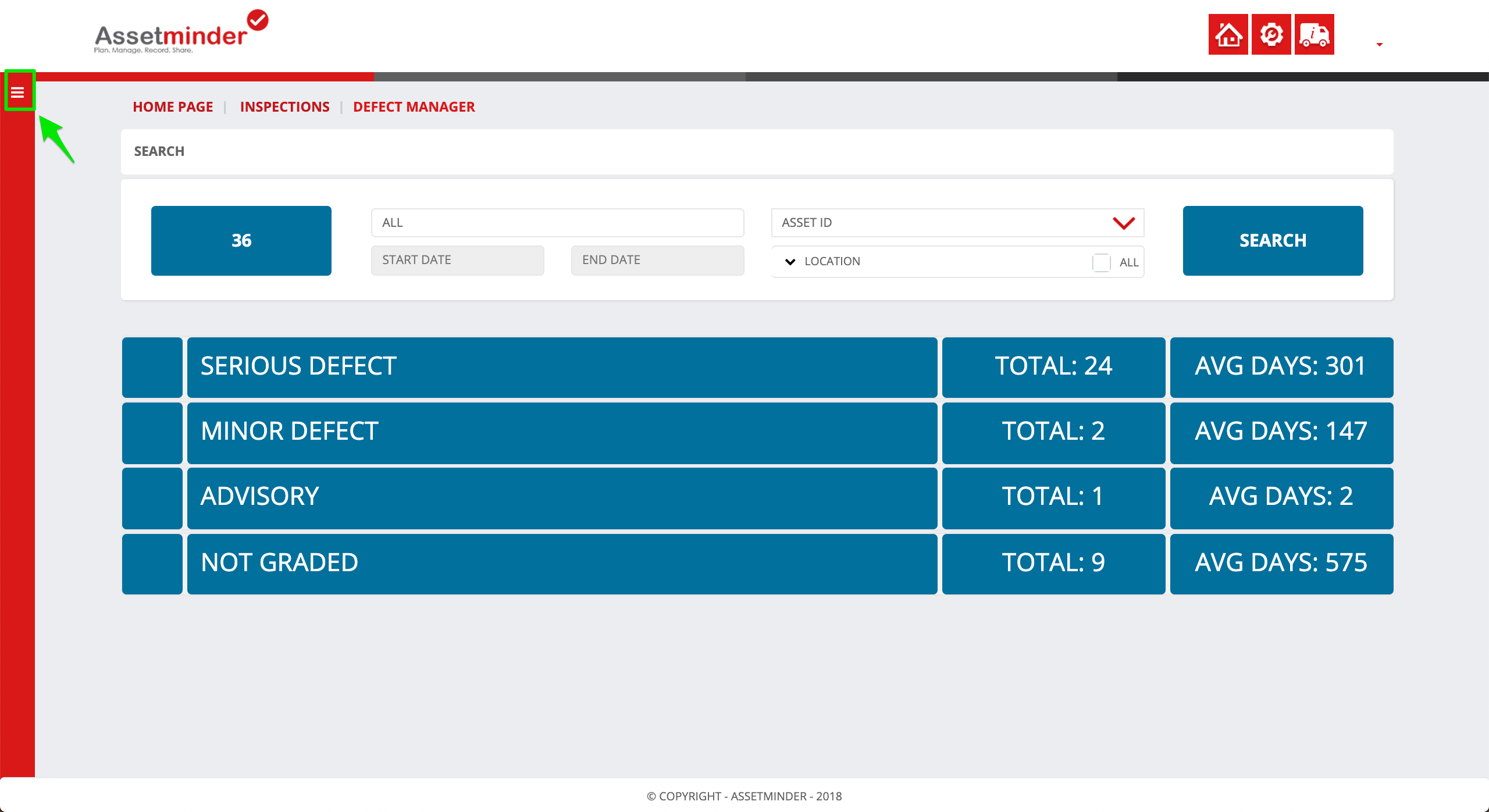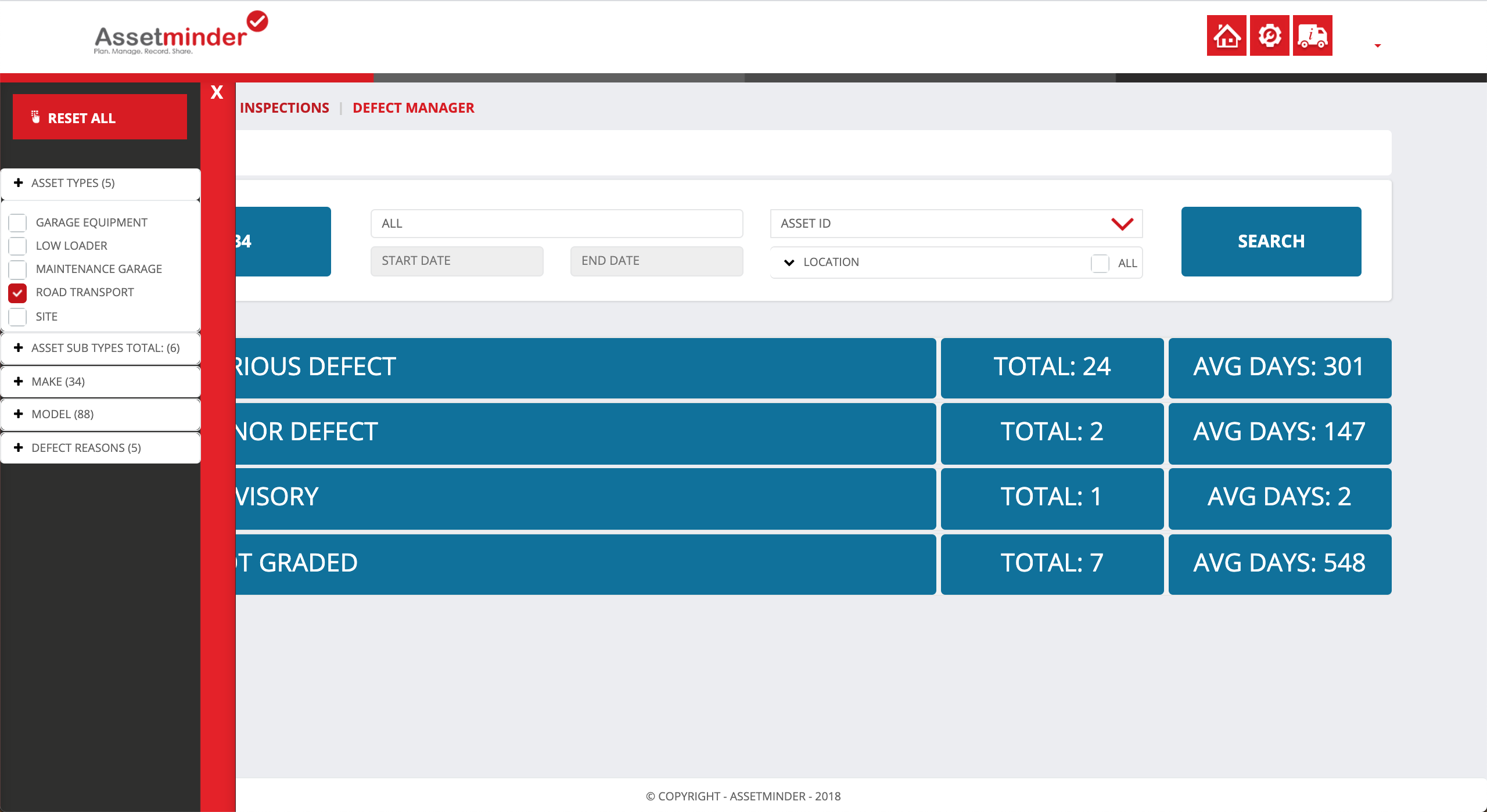 5. Open a defect classification subsection by clicking the line item
6. Review the defect and change the repair status if needed. In this example, the defect is rejected as the vehicle is end-of-life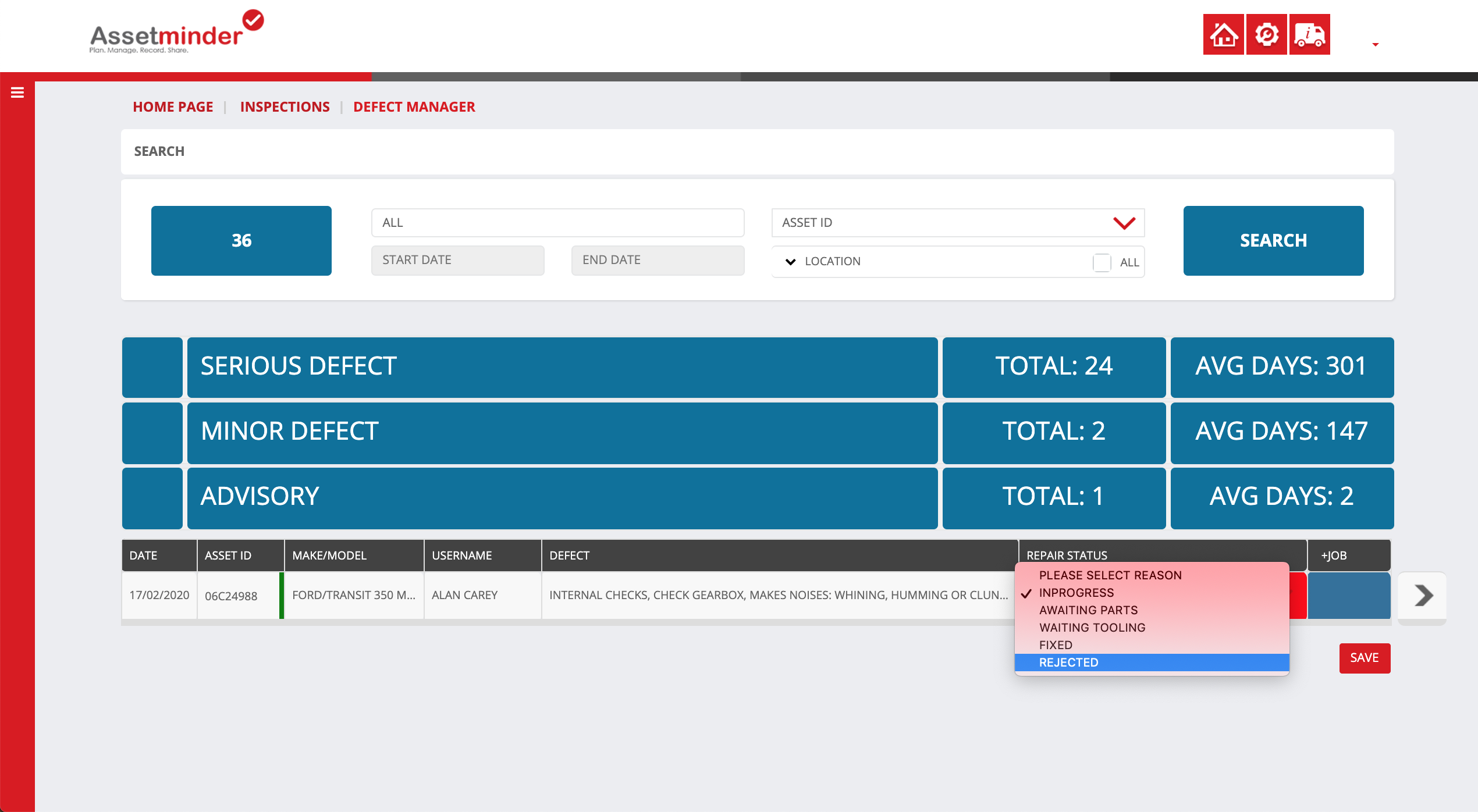 7. Repeat for each defect classification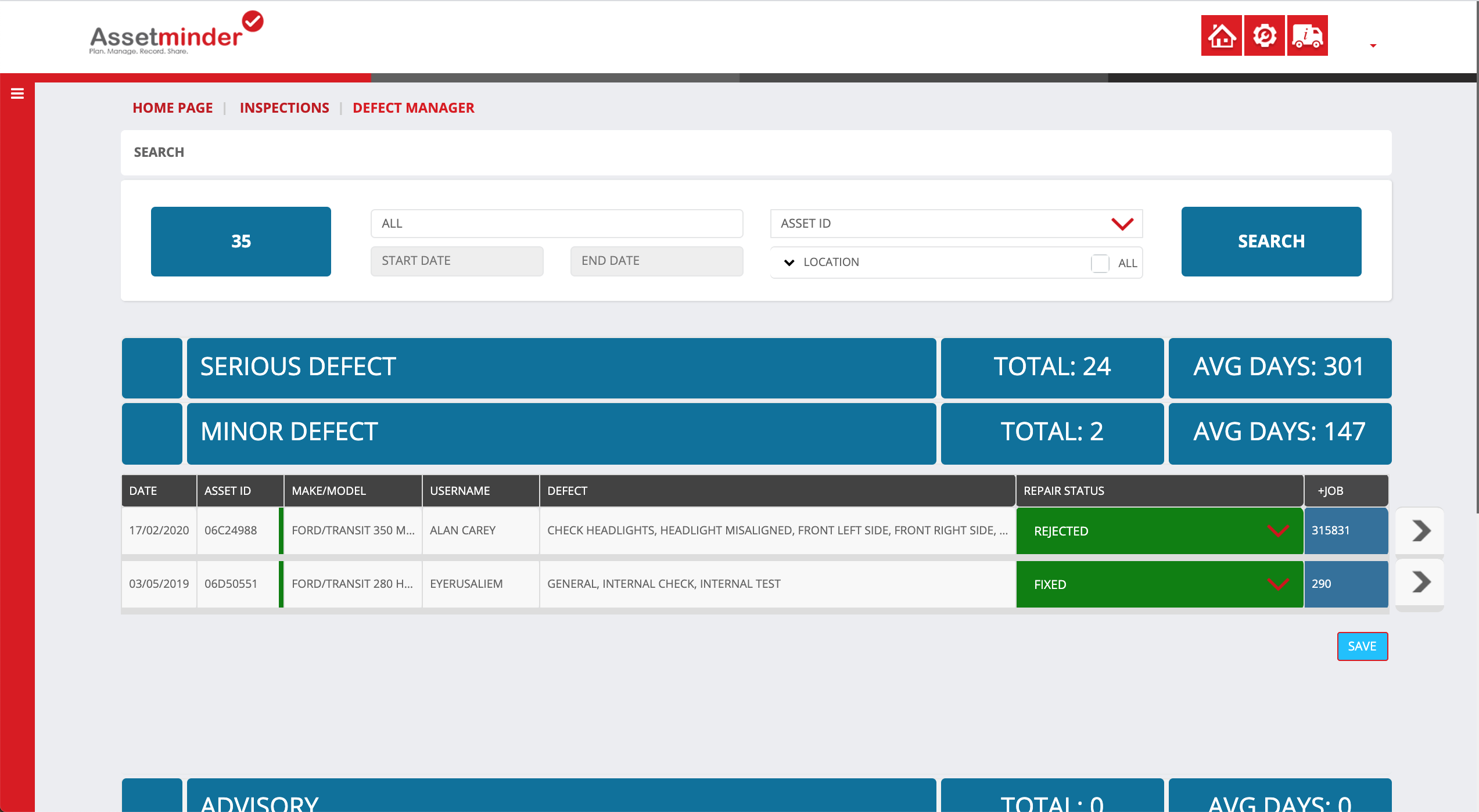 8. Click Save when done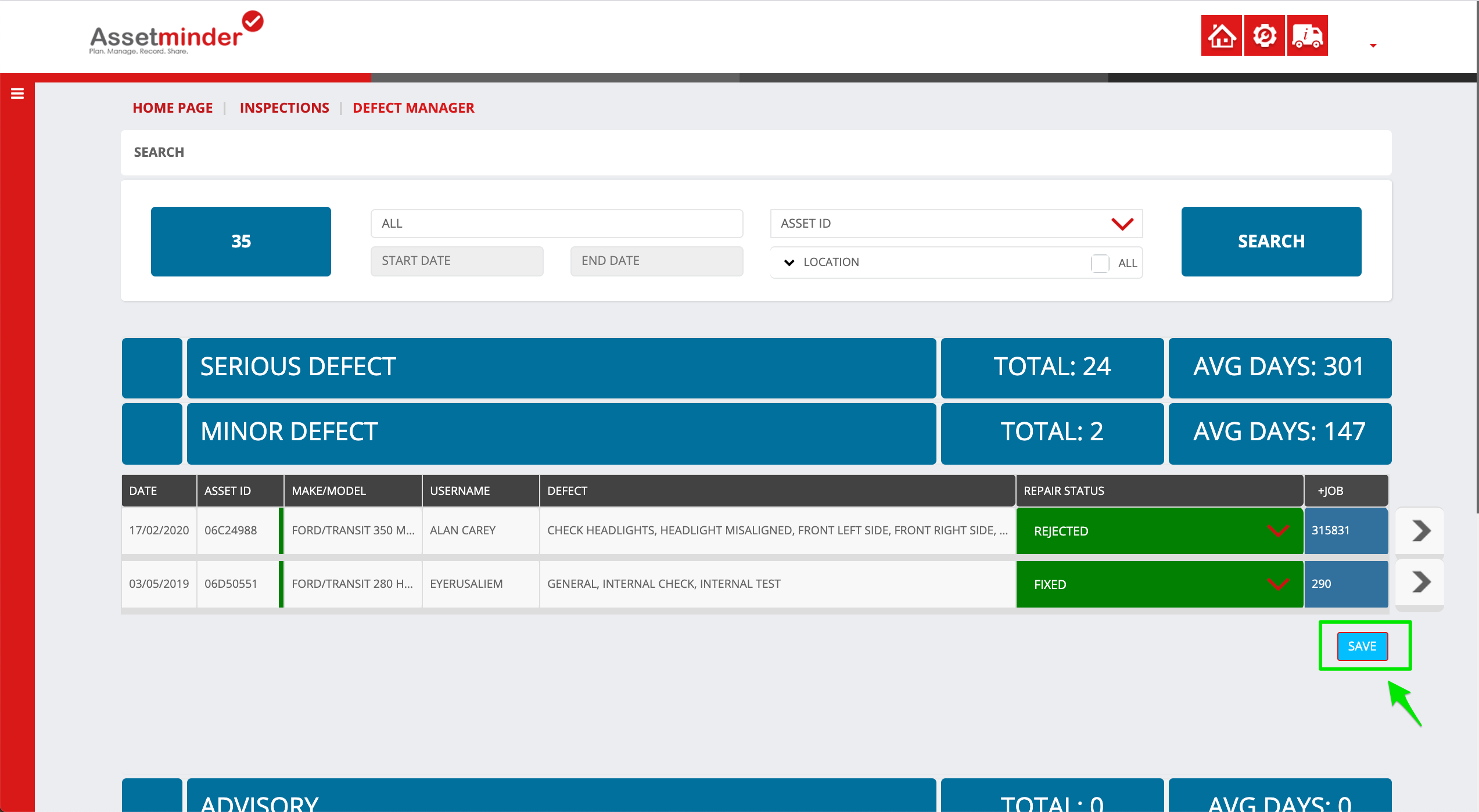 9. In this example, all minor and advisory defects have been cleared.